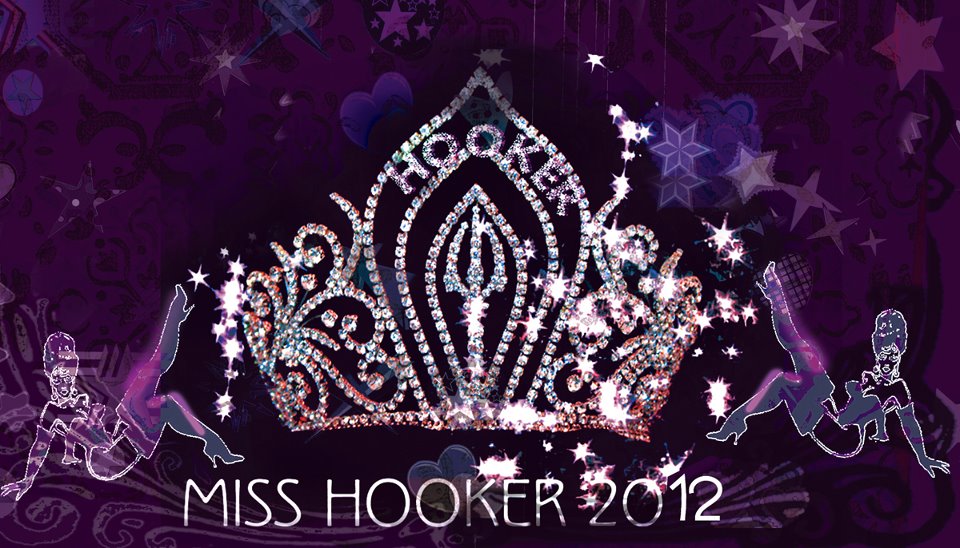 First of all, it's not what you think, you dirty minded reader you. This event -- albeit with an eye-catching, titillating title -- is a celebration of art, of talent, of... sparkles on steroids. On Friday, March 30th in Los Angeles, Corey Helford Gallery is pleased to present Natalia Fabia's 2012 Hooker Beauty Pageant at Dragonfly Bar in Hollywood, hosted by Brian Posehn, with judges Dave Navarro, Traci Lords, and that man/woman about town, Alexis Arquette.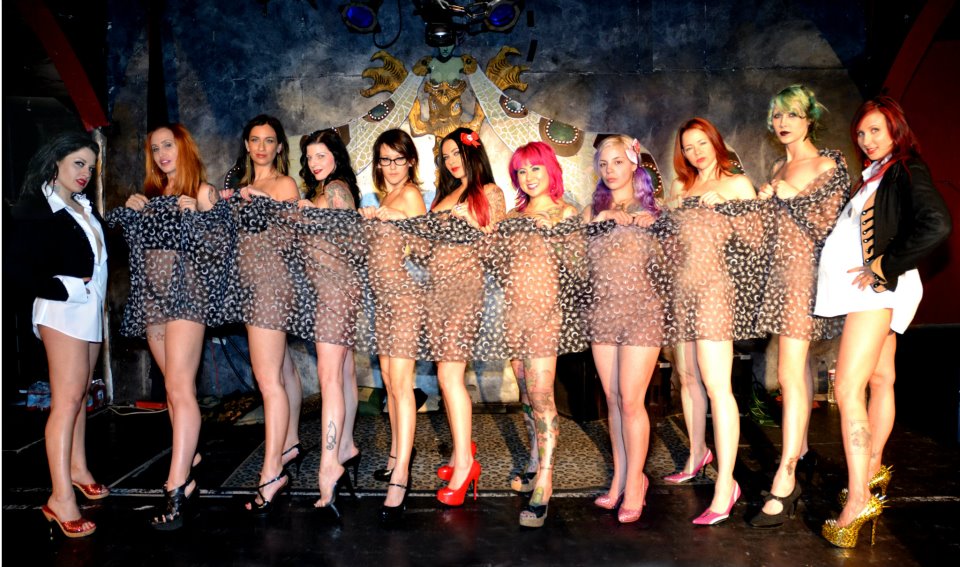 The contestants of Natalia Fabia's 2012 Hooker Beauty Pageant with Miss Fabia (the pregnant one)
According to hooker visionary and figurative artist Natalia Fabia, the word "hooker" could be loosely defined as (excuse the pun) "someone who sells one's talents and abilities, talent, or name for money, (but it also means) a rad, strong, talented, tough, colorful, independent, stylish, and beautiful woman." This pageant is Fabia's platform for highlighting real women in Hollywood's music and art scene with a part burlesque performance and part improvised event that applauds beauty, brains and brawn.
"Miss America" it certainly is not, while there are a few similarities in categories: Evening Gown, Talent, and Interview. But by the looks of this year's contestants (with names like Miss Anthropy and Miss Whiskey Apocalypse) and there's not a chance in hell you'll find a little lady like Miss South Carolina from the Miss Teen USA Pageant, circa 2007.
Dragonfly Bar, 6510 Santa Monica Blvd, Los Angeles, CA 90038
(323) 466-6111
www.thedragonfly.com
Related
Popular in the Community