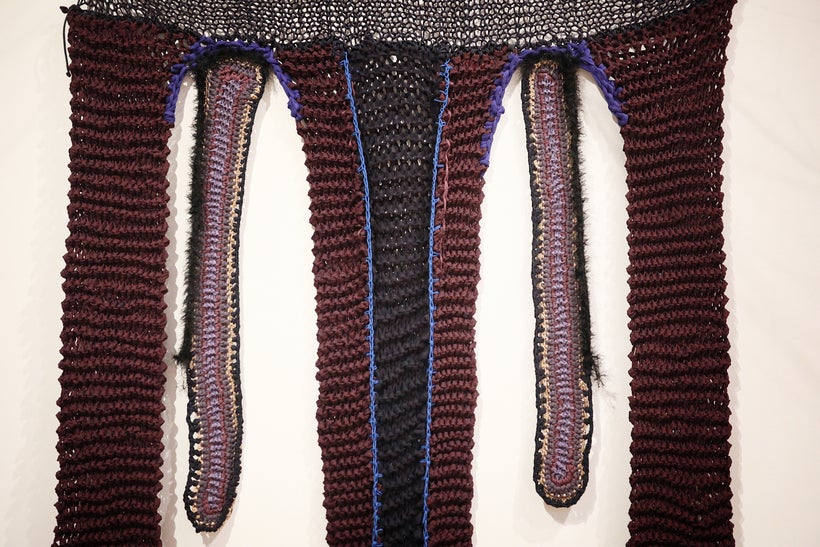 Sheila Pepe: Hot Mess Formalism. Phoenix Art Museum. Anderman, Marcus and Marley Galleries
October 14, 2017  to January 28, 2018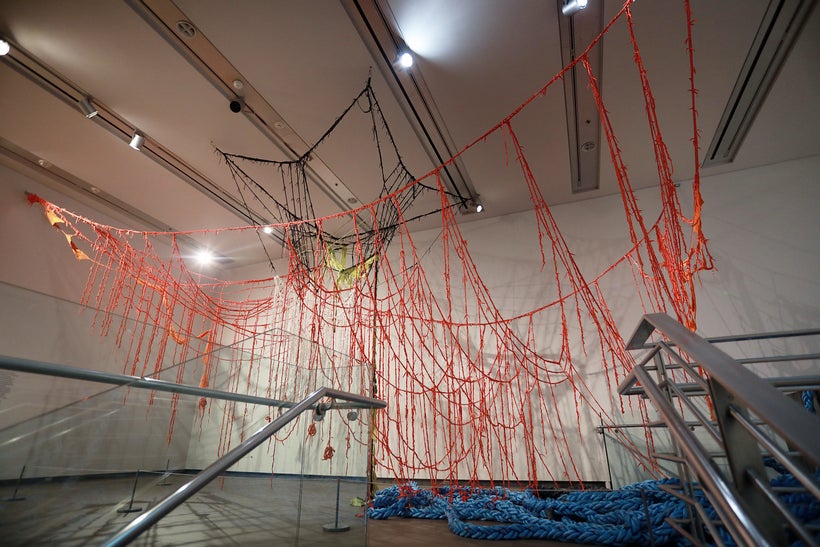 Not that kind of hot mess, but the kind of hot mess one may think of someone in grand mal seizure with industrial-sized silly string inside a cavernous museum hall.
What's compelling in Sheila Pepe's multi-room installation at Phoenix Art Museum is the elaborate hanging of ropes and the sensual laying of more thicker-slithering ropes on the floor. Any child at heart will surely be tempted in touching the variable gauges and colors of rope. Can this be pulled down? Is it fragile? Can I climb them? Can I swing from them? If I touch it will an alarm go off? I may be missing the point. However, these are typical desires to get entangles or ensnared in Pepe's exhibition. Another type of clean-freak may be compelled to organize the ropes by color and put them away. I'm reminded of these things, alongside hammocks and boat culture, and hurricane aftermaths and deserted-barren camouflage.
But that's me. I'm a hot mess.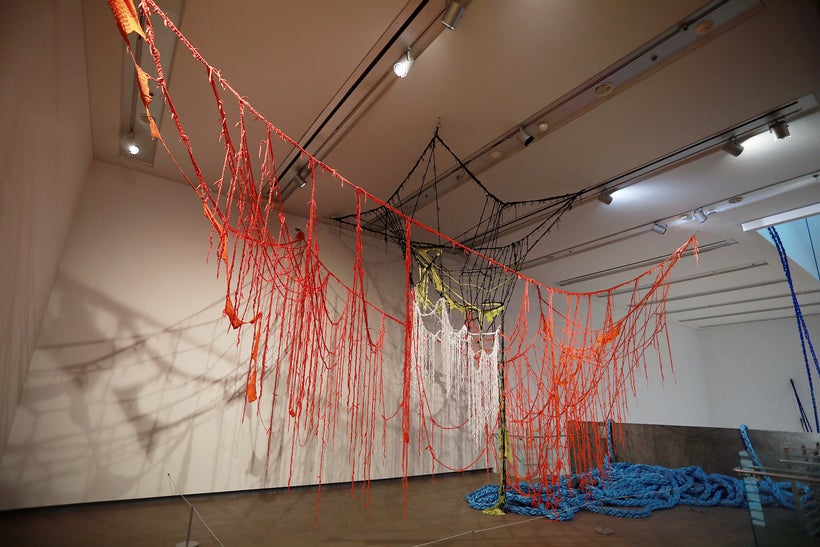 Tour Schedule
Everson Museum of Art, Syracuse, New YorkFebruary 16 – May 13, 2018 Bemis Center for Contemporary Arts, Omaha, NebraskaJune 28 – September 22, 2018 deCordova Sculpture Park and Museum, Lincoln, MassachusettsOctober 19, 2018 – March 10, 2019
Exhibition Sponsors
Sheila Pepe: Hot Mess Formalism is organized by Phoenix Art Museum and curated by Gilbert Vicario, the Selig Family Chief Curator. It is made possible with support provided by The Maxine and Jonathan Marshall Endowment Fund and Contemporary Forum.  Inquire about sponsorship here.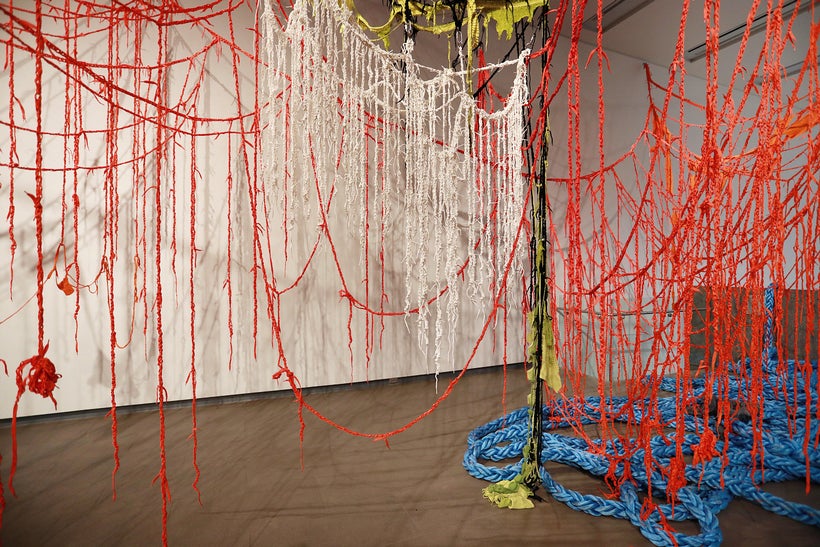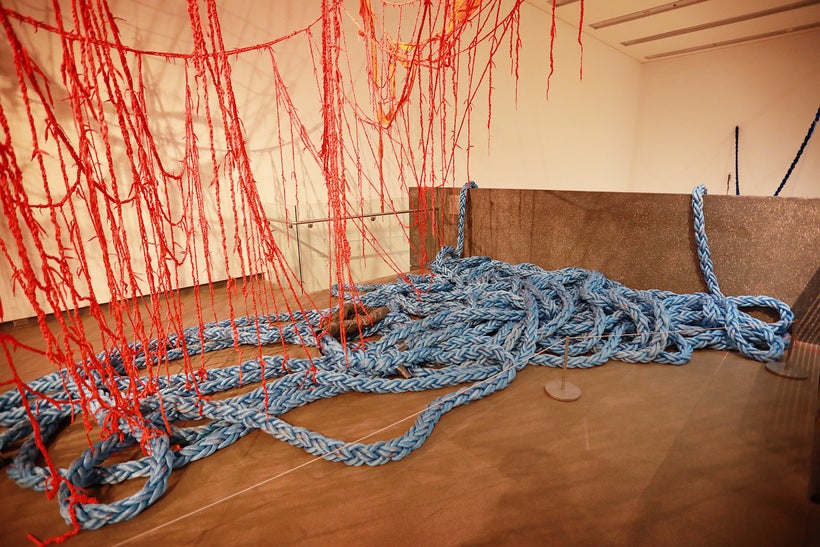 Admission
Admission is free for Phoenix Art Museum Members, Military Members and youth aged 5 and under; included with general admission. Not a Member yet? Click here.  Interested in coming as a group? For group sales information, click here. 
Press Information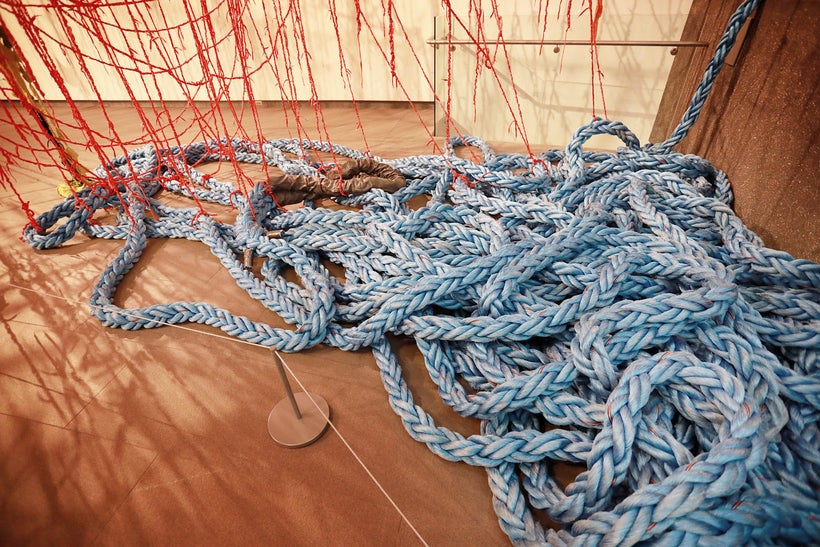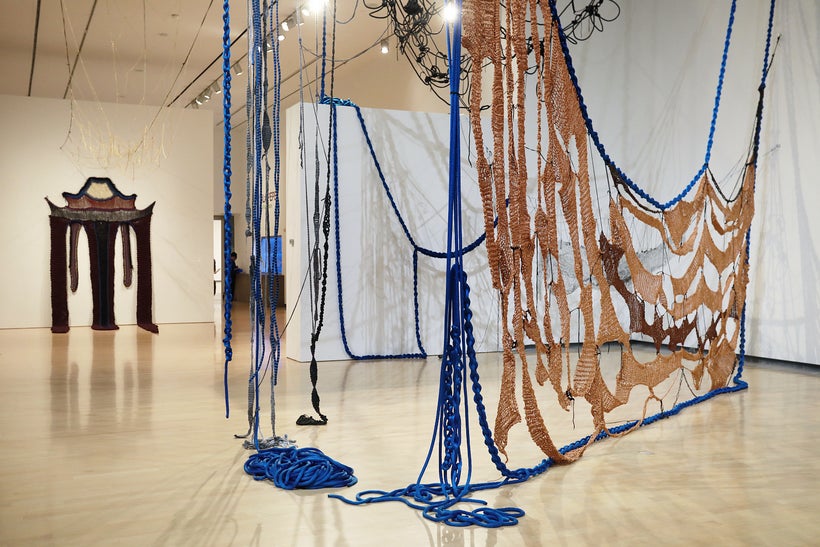 "Phoenix Art Museum is organizing the first mid-career survey on the work of Sheila Pepe. For over twenty years, Pepe has constructed large-scale, ephemeral installations and sculpture made out of domestic and industrial fibrous materials. Sheila Pepe: Hot Mess Formalism examines how the artist often plays with feminist and craft traditions to counter patriarchal notions of recognized or accepted forms of art making. Because Pepe's works are often site-dependent, there is a critical relationship to traditional boundaries of museum display that are essential to her sculptural practice. While personal and cultural narratives often play a vital role in Pepe's artistic practice, her work is left open to multiple interpretations. 
The exhibition will travel to the Everson Museum of Art and the Bemis Center for Contemporary Arts in 2018, and is accompanied by a fully-illustrated catalog with contributions by Julia Bryan-Wilson, Elizabeth Dunbar, Lia Gangitano and Gilbert Vicario. The publication is designed by Miko McGinty, Inc. and will be distributed by DelMonico Books•Prestel."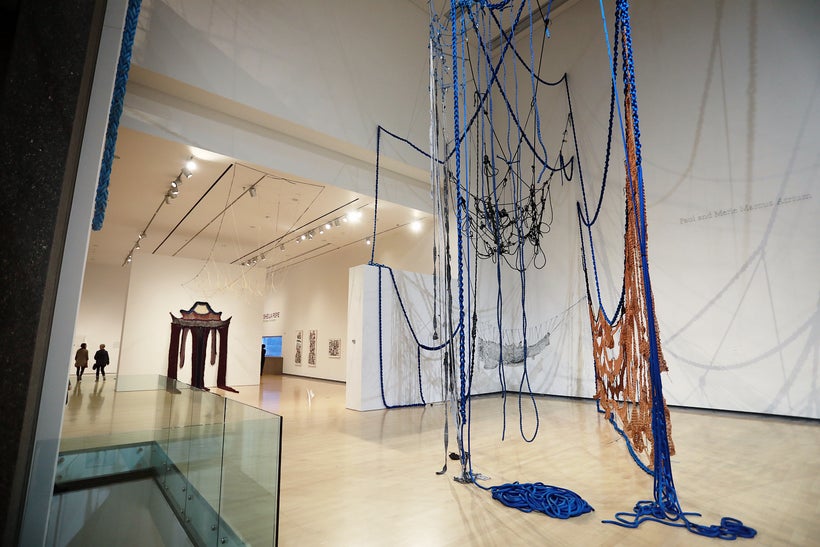 Phoenix Art Museum has provided access to visual arts and educational programs in Arizona for more than 50 years and is the largest art museum in the Southwestern United States. Critically acclaimed national and international exhibitions are shown alongside the Museum's permanent collection of more than 18,000 works of American, Asian, European, Latin American, Western American, modern and contemporary art, and fashion design. The Museum also presents festivals, a comprehensive film program, live performances and educational programs designed to enlighten, entertain and stimulate visitors of all ages. Visitors also enjoy vibrant photography exhibitions through the Museum's landmark partnership with the Center for Creative Photography, University of Arizona. To learn more about Phoenix Art Museum, visit phxart.org, or call 602.257.1880.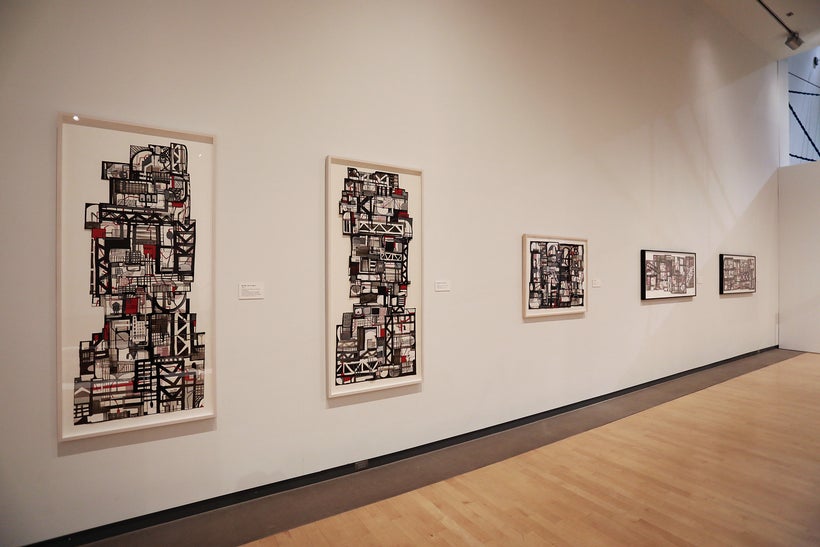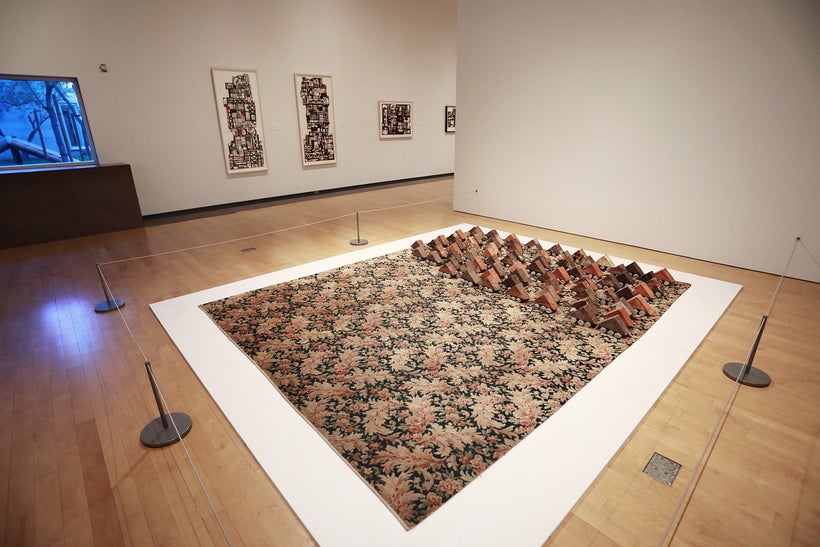 This article is part of an ongoing photojournalism survey of art exhibition openings titled EMS N(art)rative. Through my lens I document a photographic essay or visual "N(art)rative" that captures the happenings, personalities, collectors, gallerists, artists and the art itself; all elements that form the richly varied and textured fabric of the SoCal art world. This reconnaissance offers a unique view for serious art world players to obtain news and information on the current pulse of what's in the now, yet capturing timeless indelible images for posterity and legacy. Here is EMS N(art)rative Sixty-Six.
EMS can be reached at victorpond@msn.com and Instagram @ericminhswenson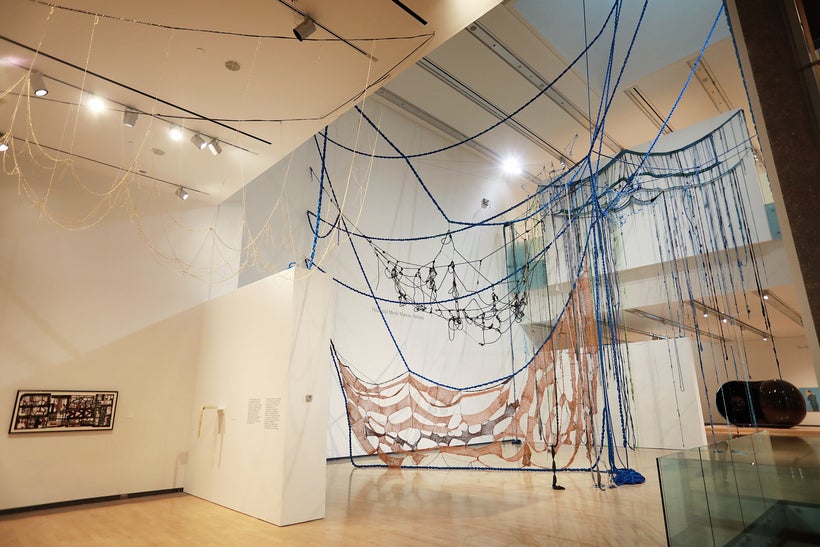 REAL LIFE. REAL NEWS. REAL VOICES.
Help us tell more of the stories that matter from voices that too often remain unheard.
This post was published on the now-closed HuffPost Contributor platform. Contributors control their own work and posted freely to our site. If you need to flag this entry as abusive,
send us an email
.