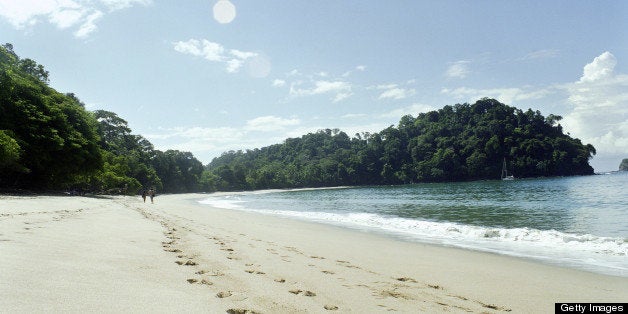 Once upon a time, what you saw was what you got. Now the powerful Internet rules along with her evil stepsister Photoshop, in a land where we can find whatever we need and look however we want.
TripAdvisor is to finding hotels online what Match.com is to finding mates. From either, we peruse profiles to see if we want to spend one night at a resort, or the rest of our lives with that profile picture that pops up on our laptop. Just like some people, objects/hotels on the internet may appear better than they are in person.
Something makes us respond to the ad -- and there's always a risk that you won't get a WYSIWYG/What You See Is What You Get). The online date seeker you contact might have lured you in with a profile photo taken 10 years and 30 pounds ago. Businesses do it too -- every hotel has a kid on staff with a digital camera to make their website look like Miss America in a swimsuit.
Last month I googled "best hotel in Manuel Antonio Costa Rica" and in seconds flashy properties were whizzing by. Just because I was headed to a country full of frogs, I didn't want to kiss any. As soon I opened the link to Gaia, images of their stacked swimming pools, opulent spa, lavish food, and peaceful, well-appointed rooms convinced me that I was about to make out with a prince like a drunken guest at a wedding.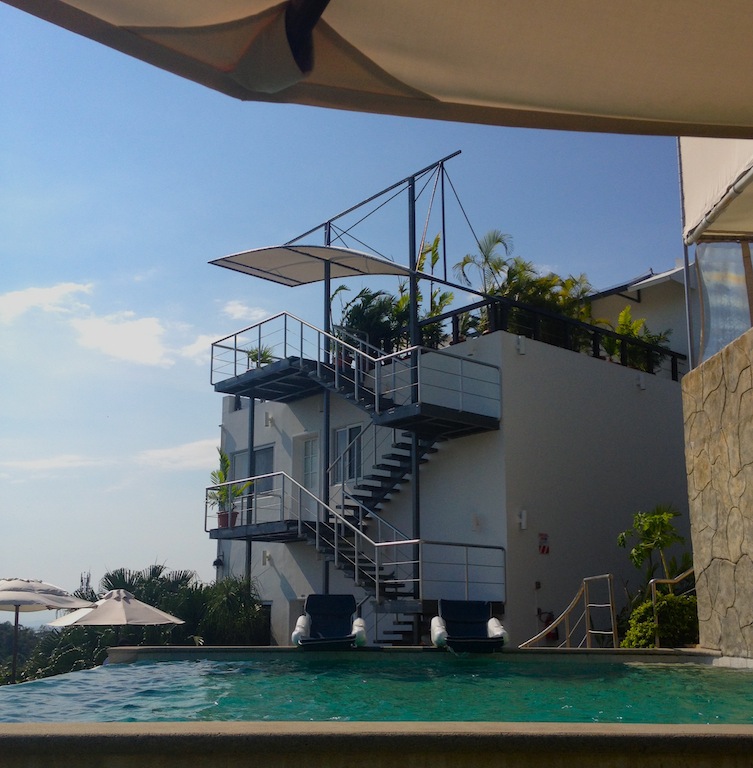 Like a deceitful dating profile of a desperate single person, some properties write checks with their website presence that their bodies can't cash. It's too late when you get there to discover the room that looked so spectacular on your laptop is actually a decrepit, old woman -- I mean, room -- way past her prime.
Martha Stewart's online dating profile probably doesn't list felon until after macramé and throws own pots. If you're choosing hotels from reviews and websites, read all about it.

Other resorts looked promising, but Gaia's homepage tag line a The 5 Star hotel without the attitude was refreshingly compelling. The image of a lanky svelte body gliding out of the turquoise sea made me want to be that, and there. I drove down the winding road through the charming monkey-rich cliff side town, using the same wish that I whisper as I knock on blind date's door -- please let this be the one. As I drove through Gaia's swanky gates, my pumpkin turned into a fancy coach.
W. H Auden said, "The way to read a fairy tale is to throw yourself in." I guess my internet godmother was looking out for me -- I pounced on Gaia like a jaguar, and learned life is about the journey and the destination.