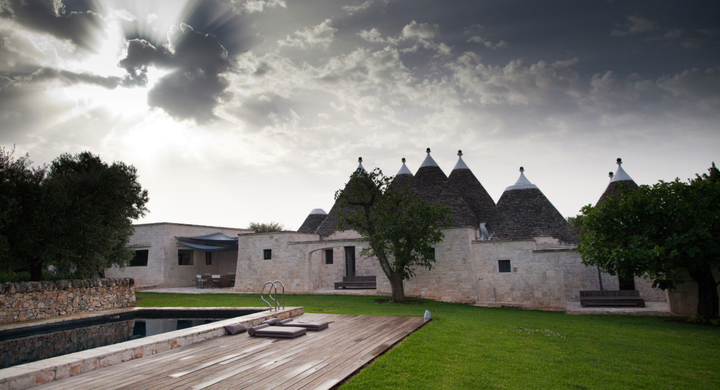 An old "trullo" hidden in an olive grove.The task of the Milanese architect Francesca Ciotti in Locorotondo, Apulia, was not an easy one: to make the house bigger (with extensions that couldn't be seen), renovate it (in complete symbiosis with its environment) and reclaim it. "From the 17 cone-shaped buildings I had to create a home with enough space for a family and its guests," she says. And she had to do it without disturbing what was already there, or the landscape around it. "Together with the commission we wanted to leave the feel of the house intact, just making the kitchen and the bathroom bigger and putting the bedrooms and living areas under the cones," explains Ciotti, who worked on the project with Amerigo Albanese, a local architect with an office in Cisternino.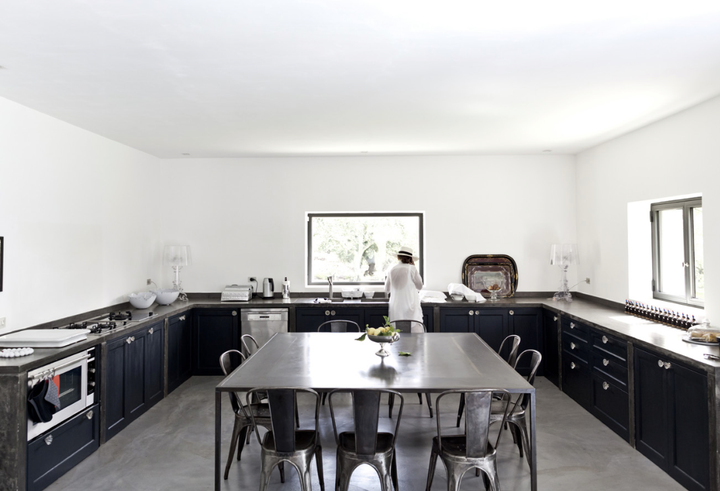 The "new" part was created by adding square-shaped structures, typical of rural architecture in Valle d'Itria. "They are really low, so that their roofs are not higher than the cones. The final effect is one of a cluster of traditional trullos: the base, made out of local volcanic rock, melts into its surroundings."
Conservative restoration work was carried out to reclaim the original structure; "the 'chianche' (Apulian chalk stone tiles) on the floor were removed during the construction of a French drain and put back into place one by one." The swimming pool also blends in perfectly with the olive grove. "It looks like a recovery tank because of its of gray-painted cement," says Ciotti.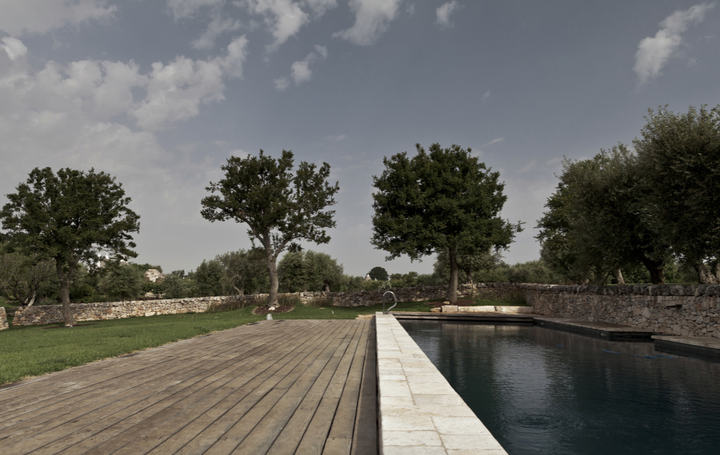 The entrance was created in one of the central cones. It functions as a hub. From here you can reach the "four bedrooms which are more like suites," explains Ciotti. "The bed is under one cone, the sofa is under another." There are open-plan wardrobes (made only out of coat hangers), a sofa-bed with French cushions, some designer pieces (such as Artemide's Tizio lamp or an Edra Damier sofa).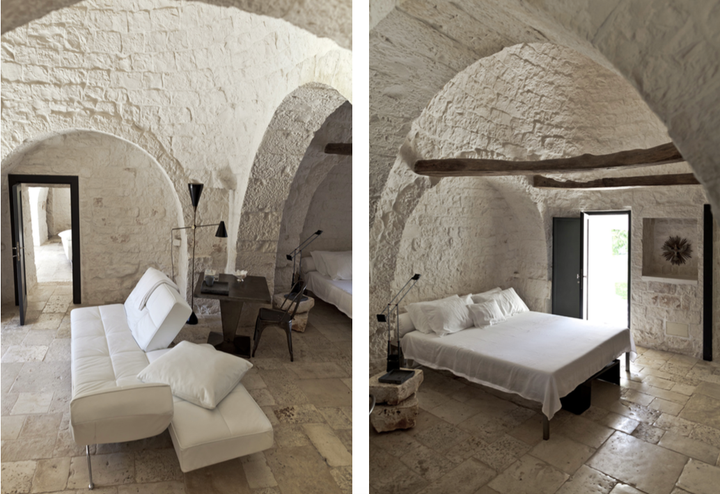 "Many pieces have been specifically made in iron and covered by our trusted upholsterer, Amedeo Tessaro from Borgosesia (VC). For the fabrics, our client chose pale linens, intended to be left creased, says the architect."
The bravest choice was that of using the largest space – in the new part of the trullo – for the kitchen rather than for the living room. "The furnishings in this area have been specially made. The fitted kitchen is housed in a concrete structure: for this we also put our trust in a local craftsman, Marco Ippoliti. No wall units and a concealed cooker hood: the client wanted the wall to be empty, with windows which drew your gaze to the outdoors. Total osmosis between nature and architecture."