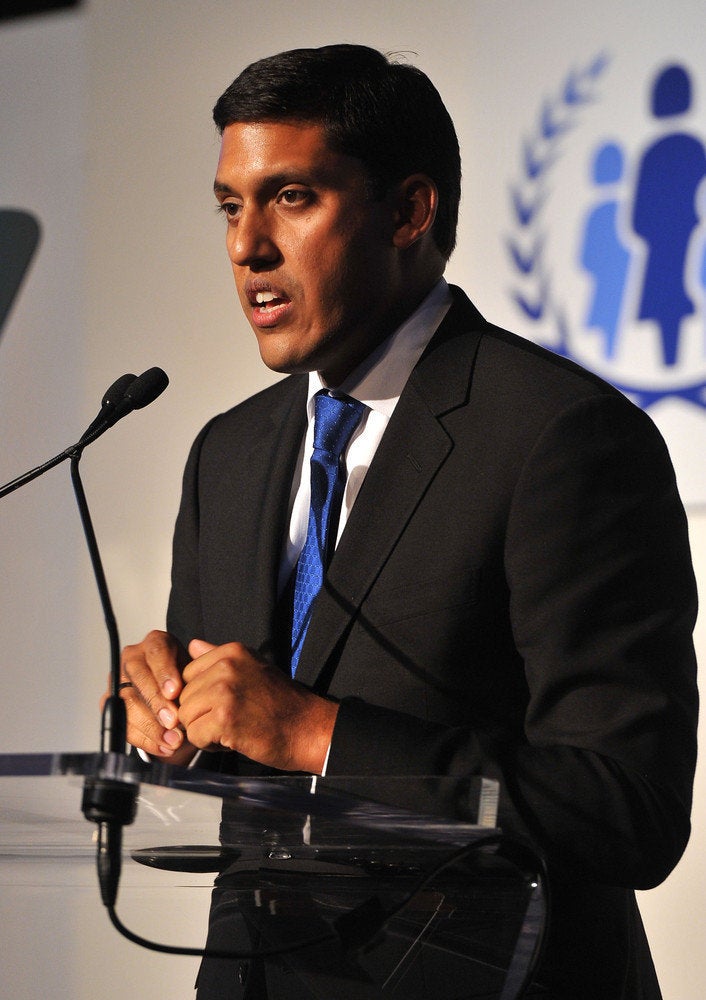 Over the past few years the LGBT community has emerged strong in both our own country and around the world. But that strength is not universal, and although there are now countries that recognize same-sex marriage, many still criminalize same-sex relationships with harsh punishments, even death. In some countries women who love woman can be subjected to what is called "corrective rape."
The United States has provided some help to LGBT individuals in other nations in fits and starts, but more often than not, it was done undercover and unofficially. Things began to move forward after President Obama was elected in 2008 and appointed strong advocates like Dr. Claire Lucas, who fought for more open support of the international LGBT community. Then, in December 2011, President Obama issued a presidential memorandum that said, "Agencies involved with foreign aid, assistance, and development shall enhance their ongoing efforts to ensure regular Federal Government engagement with governments, citizens, civil society, and the private sector in order to build respect for the human rights of LGBT persons." Many, like Lucas, noted that the word "shall" was used instead of "should," making this as strong a statement as possible.
After the memorandum was released a variety of programs moved toward fruition in both the U.S. Department of State, then under the leadership of Secretary of State Hillary Clinton, and USAID. In a recent conversation USAID Administrator Rajiv Shah told me how proud he is of these initiatives.
At the recent celebration of USAID's LGBT Global Development Partnership and agency accomplishments, one such initiative was presented by Anthony Cotton, Africa Team Lead for the Development Credit Authority Office. He spoke of the training package that USAID is developing and refining for both in-house and outside workers around the world, to help them understand the various languages and cultures that surround local LGBT communities. In many nations the issues that the training brings up have never been discussed openly. The USAID training package has now been shared with 14 other federal agencies.
The celebration's main event was the presentation of USAID's LGBT Global Development Partnership. Many people worked on this program, but it came to fruition because of the dedication and hard work of Dr. Claire Lucas. Claire is someone I have known as an inveterate politico and a strong supporter of Barack Obama. When he was elected, she was named Senior Advisor in the Office of Innovation and Developmental Alliances at USAID. I am not sure USAID knew exactly what they were getting with Claire, but she immediately understood what the agency could do, and with the Obama memorandum she pushed forward a program that today has $11 million behind it to work internationally on LGBT issues.
The LGBT Global Partnership at USAID brings together private organizations and leverages their expertise, contacts and funds for programs. The partnership includes funding from a number of organizations, including the Olivia Companies, and works with the Victory Fund Institute, Astraea Lesbian Foundation for Justice, Swedish International Development Corporations (SIDA) and the Williams Institute. Each made a commitment of funding and expertise to carry out programs around the world. Spokespersons from each of these organizations reiterated their commitment to the partnership. Chuck Wolf, president and CEO of the Victory Fund, spoke of the training institute that his group will be conducting in Columbia at the end of May to train individuals there for involvement in politics and government. The program is based on the successful institutes that the Victory Fund runs in the United States. In her remarks Dr. Lucas committed to this being only a beginning and to building the Global Development Partnership to greater heights.
In addition to the partnership, USAID works with our embassies across the globe doing training, outreach and team building and offering legal assistance where appropriate. They involve the LGBT community in our partner countries but do so under the rubric of the following mission statement "nothing about them without them."
USAID staff is always cognizant of the differing cultures and needs in each country they work in, from Mozambique to Thailand, Singapore to Honduras. Because of the dedication of Jeffrey Marburg Goodman, a former USAID employee, all USAID projects now have language in them that encourages that there be no discrimination against the LGBT community.
Exciting things are happening for the LGBT community around the world, and USAID is doing its part to lift people up and give them a voice.
Calling all HuffPost superfans!
Sign up for membership to become a founding member and help shape HuffPost's next chapter