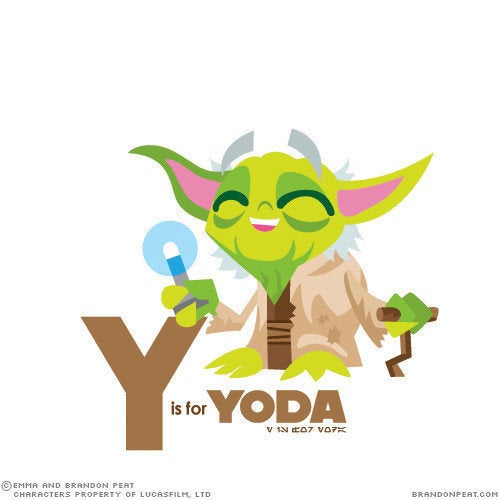 When freelance designer Brandon Peat and his wife Emma found out they were having a baby, they started to dream up creative ways to decorate the nursery for son-to-be, Tycho, who is now one-and-a-half.
Since both parents are artists, they wanted to create original prints for Tycho's room in their Fort Wayne home. "We decided to illustrate an alphabet of characters from one of our favorite franchises –- 'Star Wars,'" Brandon wrote on his blog.
To create the "alphabet from a galaxy far, far away," as he calls it, Brandon "sketched the basis for each character in pencil, which Emma then rendered and colored in Illustrator -– it was very much a collaborative process."
Brandon told The Huffington Post that siblings are most likely in Tycho's future -- we can't wait to see what the family comes up with next!