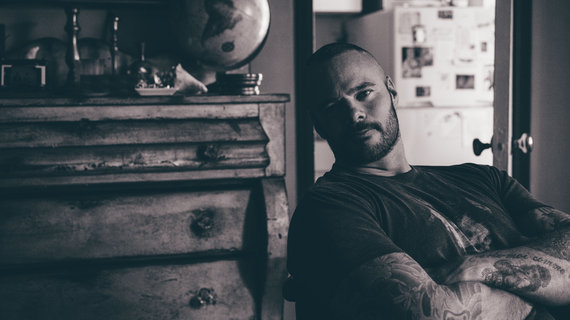 Mark Armstrong Peddigrew is a self-proclaimed old soul who is the master of many crafts and trade. According to his bio, he was raised on the beautifully rugged island of Newfoundland in the oldest city in North America, St. John's which suggests his initial fascination with all things antiquated. After graduation, his life took him to absorb London culture for 3 years and then ultimately landed him in New York City -- the city in which he feels most at home. It is here where Mark found himself thread into a series of coincidental events, which placed him at the helms of his naturally manifested jewelry and fashion line, Cartography.
How did Cartography come to be?
You could say my work is a mirror of my life. I guess the story of Cartography reads like my biography and started with me just being me; right down to the day I was born, when my parents named me Mark Armstrong Peddigrew -- my initials spell MAP and cartography is the study and creation of maps.
I never set out to 'be something' -- I've worked as an actor, bartender, waiter, researcher, music supervisor, personal trainer -- I have to admit that Cartography is a total accident, a surprise business built on happenstance.
Through a various series of substantial life events. I decided to move to New York from London and was introduced to Rufus Wainwright and he took me on tour with him. It was during my 2nd tour with Rufus that coincided with the beginnings of Cartography -- the first collection being antique charms sourced from around the world -- and thanks to his love for scouring as many flea markets as he can while on the road, I was able to amass my initial inventory: first as gifts for friends, but then, for my first actual order. And the rest is unfolding now, with hopefully no end in sight...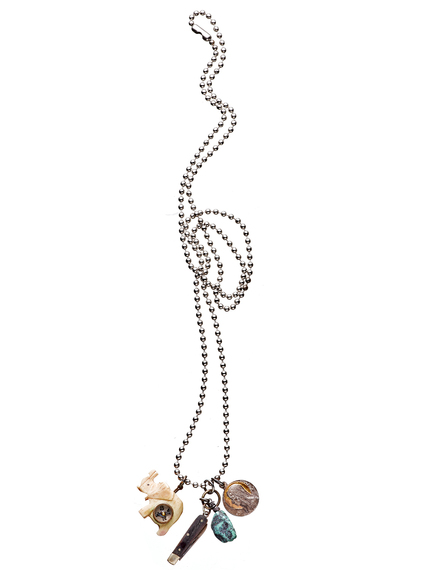 Where were you when you had the idea to start this?
Credit must be given to my friend Kevin Beisler. I clearly remember being in the kitchen of our mutual friend, Eddie Lee, standing at the end of his dining table and chatting with Kevin. He noticed my necklace, a bunch of antique charms (a bone figa with a gold loop holding a red coral heart, a miniature mother of pearl pen knife and a sterling silver seagull) that I had gathered over several years from the now defunct Chelsea Garage Antique Market. He loved it, asked me if I had any more charms for him and said that a business lay around my neck waiting to happen.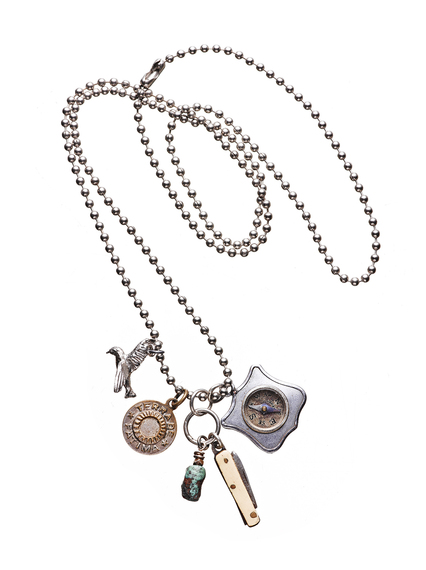 Where do you source inspiration for your designs?
Each collection has its own clear source of inspiration.
For example, Rufus and his sister Martha -- and their mother, the late, great Kate McGarrigle -- heavily influenced my first collection, "Travelogue," one-of-a-kind necklaces composed entirely of antique charms. Being around such masterful storytellers, it's hard to not be inspired; and, just as they told their tales, I wanted my work to have a narrative, to be striking and provoking, to make a statement and start conversation. Each piece is a vignette of art and history: at once melancholy and romantic, edgy and sexy, masculine yet sensitive -- and like life, no two necklaces are the same, each standing as a unique testament to the lives they previously lived. All of the charms have made their own journey, gathering a history, which continues on as they cross paths with their new adventurist.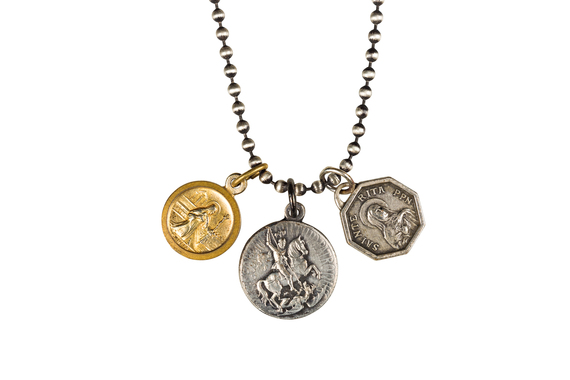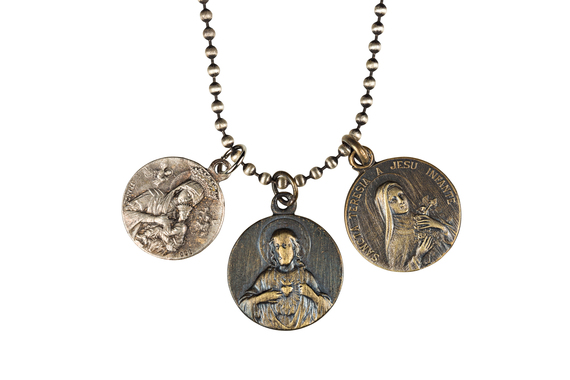 What nurtures your craft?
I've always devoured culture and surround myself with music, art, books, lectures, plays, movies and plays. I've always had a particular affinity to subversive themes and meaty underbellies, perhaps evoking the gritty bygone days of London and NY to which I felt connected. During my time with Rufus -- with whom I shared many of these dark attractions -- my tastes were celebrated, nurtured and grew.
How would you describe your own style and state of mind?
I would say, 'unaffectedly cool' -- A term I came up with which means: whatever you think is cool, is cool. Who cares what others are doing, just make sure that whatever you wear is worn with confidence and consequently, no matter what, it will be cool. So many of the pioneers in the world -- the true movers and the shakers -- were once the rebels.
Learn more and shop Cartography here.