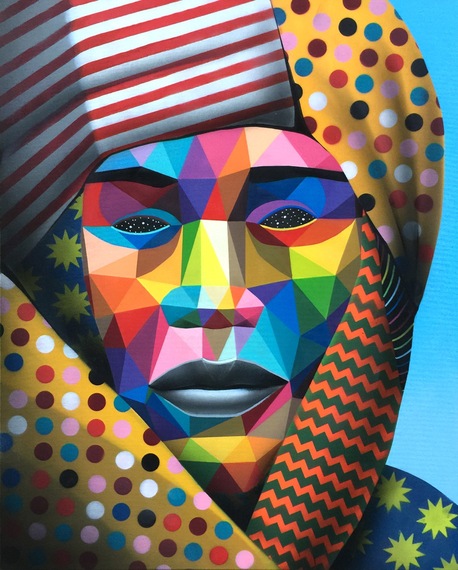 Renowned for his use of multicoloured, geometric structures and patterns that merge with grey bodies and organic forms, Okuda San Miguel's art is now being categorised as Pop Surrealism with a clear essence of the street. Memorable showcases obviously include his takeover at the Kaos Temple, as well as his gargantuan street works in places like South America, Mozambique, Europe and Japan.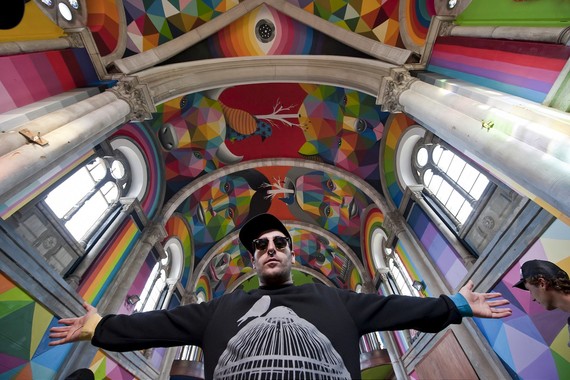 Photo Credit: Elchino Pomares
And now Okuda returns with yet another collection of contradictions on existentialism, the universe, the infinite, the meaning of life, the false freedom of capitalism, a clear conflict between modernity and our roots - ultimately, between man and himself.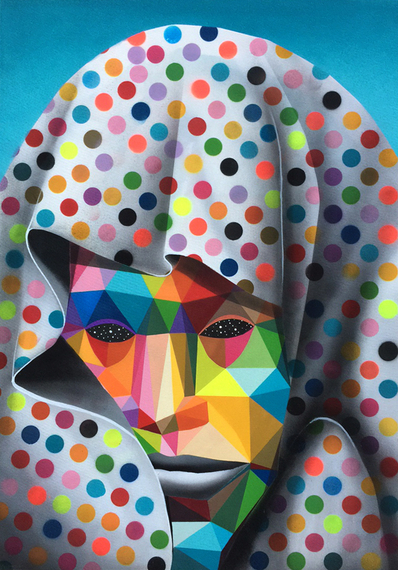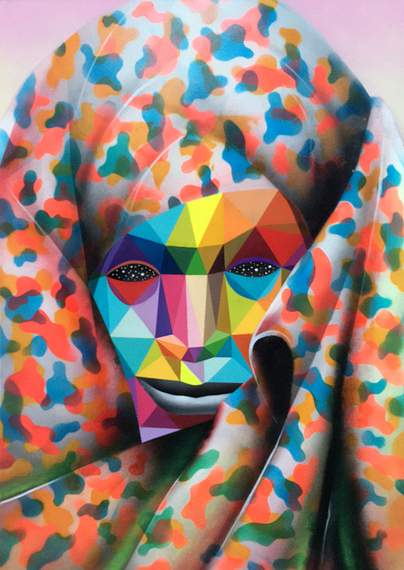 His solo collection 'AsiAficalism', launched earlier this week at the Kallenbach Gallery in Amsterdam, looks at how distant places sometimes help us to better understand our environment. Here, Okuda San Miguel proposes a chance encounter with the exoticism of individuals that the artist has met during his travels, combined with the characteristic style of the Spanish creator.
Okuda notes how surrealism, geometry and the play of formats bring this burst of colour, extracting what we have in common, despite individual differences, and irregardless of our ethnicity or origin, namely, "Different origins, but the same skin...".
Kallenbach Gallery
Raamstraat 7-9
1016 XL Amsterdam
The Netherlands
Show date: 1 April - 1 May 2016
Opening: Friday April 1st - 17.00-20.00

www.kallenbachgallery.com
instagram: @kallenbachgallery
twitter: @Kallenbach_
facebook: www.facebook.com/Kallenbachgallery

Calling all HuffPost superfans!
Sign up for membership to become a founding member and help shape HuffPost's next chapter