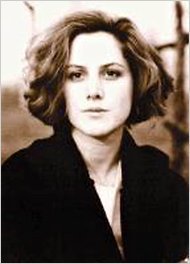 Television networks are beginning to truly acknowledge the merits of podcasts and how this "trend" in audio entertainment has greatly caught on with younger audiences. I noted this with the cable TV network Bravo when I found out Watch What Happens Live With Andy Cohen is now a podcast, but I was happy to discover that the major national TV network ABC has embraced podcasts - most notably, in the very popular True Crime space, committed to investigating and re-investigating.
As Steve Jones, Vice President and General Manager of ABC News Radio notes: a large number of the broadcast audience consists of individuals in their 50s. However, the podcast audience has a median age of 29. He expresses that it will be interesting to see who tunes in to a two-hour 20/20 episode (a special presentation airing Friday, Nov. 24 at 9 p.m. ET) that is the culmination of the ABC podcast series "A Killing On The Cape." The series delves into the Christa Worthington murder, a crime that rocked the peaceful seaside Cape Cod town of Truro back in 2002.
Christa Worthington was a sophisticated journalist who had covered fashion. She was seen by her peers as "glamorous" although that was a word she would not have ascribed to herself. Ahead of her time in many ways, she was a woman in her early 40s who had considered becoming a single mom.so she would not miss out on motherhood. In fact, Christa had been booed by the Leeza Gibbons Show audience for voicing those very sentiments aloud. Eventually, Christa actually did become pregnant accidentally through an illicit relationship. Tragically, she met an early demise when her daughter was just a toddler and she was found slain on her kitchen floor with the traumatized child nearby. A criminal investigation would follow with no shortage of suspects, including former lovers, a family member and acquaintances. The small town would insist on its male population submitting to the DNA swabbing process, and there were questionable aspects of the investigation leading up to an arrest.
When that arrest was finally made, it was of the local garbage man who claimed to have had a consensual sexual relationship with Christa Worthington. He was subsequently sentenced by a jury of his peers to life in prison.
Years later, his attorney would want this case reexamined, strongly convinced that the wrong man was locked up. So ABC decided it was time to do a deep-dive into the Christa Worthington murder mystery, exploring whether this man, Christopher McCowen, was unjustly convicted of rape and murder.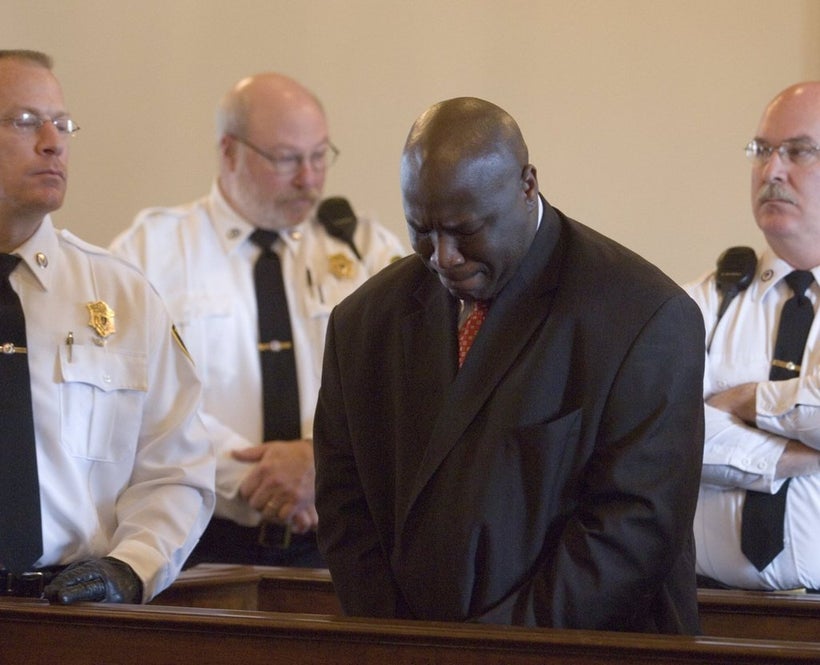 I spoke with several ABC executives to find out more about the podcast and the upcoming 20/20 Special:
David Sloan, Senior Executive Producer 20/20 and Terri Lichstein, Executive Producer of A Killing on the Cape and Senior Producer at 20/20
On ABC's foray into the True Crime podcast arena
David Sloan: It is really unique to have a podcast that culminates in a big television event and we're really excited about this. It's something that is very important to us and we're thrilled that ABC is now offering this truly multifaceted-platform. Listeners and viewers can get facts and information about this case by absorbing the storytelling, by watching a special about this, and also through the ABC website. There we've provided visuals and maps: http://abcnews.go.com/2020/deepdive/a-killing-on-the-cape-50254778
Terri Lichstein: I think something you have to remember if you're a podcast listener and also watch our broadcasts: the experiences are quite different. In constructing a podcast, we're using all these things we can't use in a broadcast and vis versa. We're able to get into more detail and have more natural sound from some characters than we have time for in a broadcast. On the other hand, it's difficult to get a sense of what a character might look like when hearing a podcast, or what the emotion in a scene is. You aren't able to see Christa's house, for instance, while you're listening to the podcast. The broadcast will bring this all full circle, combined with the website as another resource to complement the deep dive.
Has 20/20 reported on this case in the past?
David Sloan: This is all brand new 'from the ground up' reporting.
How the podcast and the 20/20 are synergistic projects
David Sloane: We've been working with correspondent Mark Remillard (the voice that you hear on this podcast, its host) who is in radio. He has embedded himself here with us, so it's a wonderful collaboration. This is an immersive experience for all of us. We really want to develop this and build on this dynamic in order to bring other stories to the public.
On spotlighting this case NOW in 2017
David Sloan: We were in touch with McCowen's attorney and he's bringing the case back and is in the midst of filing new subpoenas. There has been the collection of new evidence for a new trial. Terri really was the one who took an avid interest in reexamining this. We thought it would make an intriguing story, especially because there were lots of alternate suspects in that town. What was particularly rare was that so many men in that town were swabbed for the DNA testing. It's almost a one-of-a-kind story because of that. And I'm really glad Terri pressed on this. Christa Worthington was a very appealing woman who had other lives (so to speak) that were not necessarily apparent to all the people in her circle. That, in and of itself, was interesting to us. There are also so many twist and turns and different, alternate versions of the facts.
Terri Lichstein: When we engaged with the attorney, we realized Chris McCowen never did a broadcast interview and we were eager to hear directly from Chris (which you will hear in an upcoming episode of the podcast). If you go up to the town of Truro, it is quite divided. Some believe the wrong man is in prison, others believe they've got the right man. Our job was to basically look at the case, take it apart, and ask all the questions all over again to see if we can unearth any new answers.
On Christa's relationship with Tony Jacket, a married man and the father of her daughter, as well as other salacious aspects to this story. Also, the other prior suspects' responses to the podcast and upcoming 20/20
Terri Lichstein: Some spoke with us and some didn't want to speak with us. One (a former lover) just had a stroke, so he wasn't able to speak with us. Tony and his wife spoke with us.
Do you expect to have new leads resulting from the podcast and the 20/20, or other theories brought forward?
Terri Lichstein: We don't know for certain. There are some people who didn't want to speak who I think have something to say. One of the things we hope is that if they're listening and watching, they come to the conclusion that now they do want to speak with us. We are keeping the door open for a bonus episode to this podcast series. Chris McCowen says he had consensual sex with Christa and that's what he told us in the interview with regard to the DNA that is not in dispute. However, when it actually got there is in dispute. He said (they had sex on) Thursday and the crime happened on Friday or Saturday.
On Chris McCowen's initial response to the police: "I didn't know her."
Terri Lichstein: He initially said this and explained it was because Christa had made him promise he would never tell anybody they had sex.
The Parallels to Scott Peterson and Brendon Dassey (The author of this article's point of view): Shady behavior that lends itself to "circumstantial evidence" which folks say may cloud judgement - reminiscent of Scott Peterson. Christopher McCowen's low IQ and questionable, potentially coerced statements to the police - reminiscent of Brendan Dassey (featured on Netflix's Making a Murderer)
Terri Lichstein: Knowing that only 4 episodes have already aired, you probably feel Christopher McCowen is guilty. But tell me how you feel after episode 5!
Christopher McCowen notably stood out as a black man in the predominantly white town of Truro
Terri Lichstein: Race in Cape Cod is an interesting issue and part of this story. The town was 2 percent black, and the idea that Christopher was a black man and she was a white woman was something that played into the jury's verdict.
More True Crime podcasts to be developed and introduced by ABC
David Sloan: We want to grow in this space of True Crime podcasts, and we will keep you and your readers appraised of other cases we're looking into and making podcasts about.
Steve Jones, Vice President and General Manager of ABC News Radio
On TV Networks Recognizing the Power of Podcasts
Steve Jones: The podcast series is still being produced, so there is a lot of decision-making occurring in real time. Even though this is a murder that happened some time ago, the actual creation of this podcast is dynamic and ongoing.
On Saturday, Mark Remillard sent the script around for this week and we all waited. There were additional changes made yesterday and then he and I spoke this morning. This demonstrates how ABC news is continuing to try and report the story. We are not simply taking facts from long ago. We're telling the story based on information publicly available and a fair amount of our own fresh reporting. We have about a dozen ABC podcasts all produced from our radio operation. This is a challenging and an exciting space for us because ABC radio consists of relatively short-form reports.
Radio stations are generally not looking for highly produced storytelling like you hear on podcasts. The goal for us is to enrich the storytelling experience for podcast listeners. Naturally, it takes time to do that. We knew there was a new audience to be engaged through podcasts, and we recognized the importance of introducing that audience to the facts of this case.
Back in the spring, I was talking to David Sloan and Terri Lichstein about finding opportunities to produce a podcast series that would specifically amplify the TV viewing experience. The goal was to create the podcast in a way that would generate interest that would then culminate in a television broadcast. I don't believe that has been done before. David and Terri were already looking into the Christa Worthington murder, so I assigned one of our radio journalists (Mark Remillard) to this as well. He has been working (in conjunction) with 20/20 for the last 6 months and the product is A Killing on the Cape podcast, which he hosts.
The key to the podcast's success: It is at the top of the iTunes charts
Steve Jones: About 80 percent of all podcast listening comes through Apple, so having Apple promote this has been a real driver of awareness. There are so many publishers trying to get Apple's attention when it comes to podcasts, and we're very selective in what we try to familiarize them with. We let them hear some of our content in advance and that was essential because they featured it in their podcast store. That made people aware and it got high reviews and recommendations which boosted the podcast's initial success.
We're excited that the podcast went to number 1 recently on the iTunes charts. Podcasting has been described as being 'in the middle of the first inning' - even though it has been around for more than 10 years now. So there's an incredible rush to resource this space with storytellers and ensure the experience is one that cannot be duplicated in delighting an audience.
The proficiency that the younger consumers have with mobile devices lends itself to the popularity of podcasts. I'm also seeing research that smart speakers open up further (podcast) listening opportunities. So, we will see more and more people - both younger and older - starting to listen to podcasts. ABC is the largest commercial radio news operation in the U.S. by the audience we reach, and we provide our audience with news and entertainment content. Until recently, podcasting was a difficult space for us because audience is inexact and advertising opportunities don't come as easily. Only in the last year did we decide to create longer form podcasts.
Crime and justice reporting are hallmarks of ABC news
Steve Jones: Because of this, we are committed to introducing more true crime podcasts in 2018.
Steve Jones: At this point, the upcoming 20/20 is unhosted and the story will likely be told by using all the principals involved (the people you hear that weigh in on the podcast). For instance, we have Peter Manso, the author of Reasonable Doubt: The Fashion Writer, Cape Cod, and the Trial of Chris McCowen. The principals start by identifying themselves (i.e. the town constable) in a way that drives the narrative forward. This is a really collaborative, multi-platform effort and that's what I'm proudest of!
The Two-Hour Special Edition of "20/20: A Killing on the Cape" Airs on Friday, November 24 (9:00-11:00 p.m. ET) on ABC.
LISTEN: The fourth episode in the ABC Radio six-part podcast series is available now, with new episodes available each Wednesday.
Calling all HuffPost superfans!
Sign up for membership to become a founding member and help shape HuffPost's next chapter
This post was published on the now-closed HuffPost Contributor platform. Contributors control their own work and posted freely to our site. If you need to flag this entry as abusive,
send us an email
.