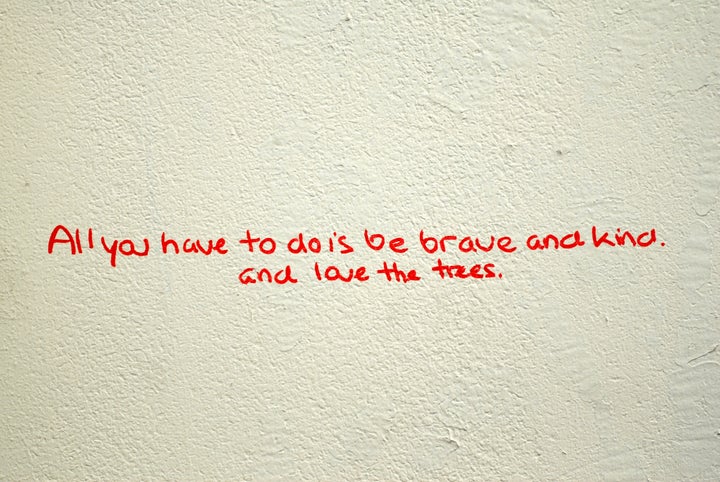 There are times when I am so wound up in my head, the messages have to be clear and literally written on a wall for me to really take them into my heart. I tell myself I am not this crazy and that these sweet little messages are meant for other slightly crazy friends that happen to pass by. It's nice just knowing they are there, because good words are like friends and always fix me right up.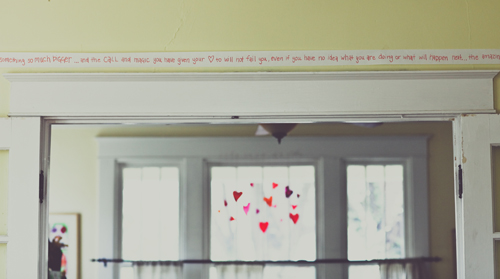 And so the messages taped all around my dining room wall last week read:
There is a plan unfolding... you can relax and trust it... because you are being held by something so much bigger... the CALL and magic you have given your heart to will not fail you, even if you have no idea what you are doing or what will happen next... the amazing beauty of this precious family and life is in the everyday, THIS moment, right here, right now... soak it all in, be the love.
And one call later revealed the work I thought was due yesterday, isn't really due for a month and it felt like a huge pile of grace was dumped on my head. I sat at my table and read my message... this moment, right here, right now. So I closed my laptop mid-blog post and let my little girls (ages 6 and 3) completely school me on what a girly day should be. We made flower crowns, ate tangerines and granola bars, then picked weeds in the garden. We picked lots and lots of weeds, which may as well be picking them out of your soul too... because everything feels sort of better after your hands have been in dirt.
Wrapping up that blog post a while later, I made an offer to my readers:
"If you are like me and need a message of encouragement of love or kindness to hang on your wall, send me an e-mail and tell me just a smidge of what is happening in your life (or not and I will pull something out of my arse) and I will send you (via USPS) one hand written message with love on my long register tape and maybe, just maybe it will work its magic like mine did today."
The offer ended at 50 messages or three days' time -- whichever came first. I put the post up and went to bed only to wake up to an inbox flooded with requests. I had reached the 50-message mark in only a few hours. I was amazed how many were willing to share their stories and how much people are going through, both good and bad. It was a list of lost jobs, single parenthood, death, new opportunities, people exhausted from living busy lives or simply feeling alone in the world.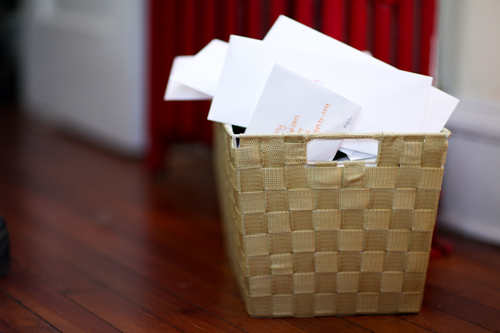 I wrote and wrote and wrote, each register tape growing longer than the last. Then I had another idea. If I was just one person needing a message, and 50 more popped up needing more messages, there must be a whole lot of us that could use that simple human connection. The idea that someone else, a stranger, could hold your burden for just a moment and send you a little care made the world feel a little smaller and whole.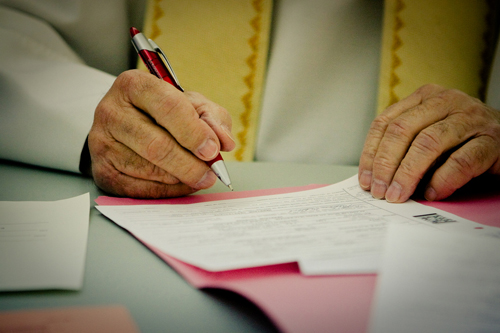 I gathered two dear friends, Reverend Ross Mackenzie (a now retired minister) and Jennifer Lemons (a comedienne and uke player), and asked if they wanted to join me in making another audacious kindness offer, this time to Huffington Post readers and beyond. It is crazy to think that we can offer a real and personal exchange to each other on this scale, but that is what I love about kindness, anything is possible. Kindness changes everything.
If you think you could use a note of encouragement, send an email to patience@kindnessgirl.com with a bit of description (one to six sentences, please) of what is happening along with a mailing address and we will send you a note of kindness.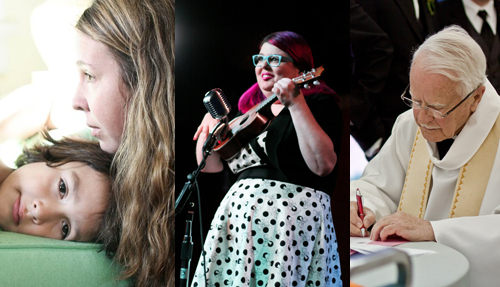 This offer will end on March 23 or at 1,000 messages -- whichever comes first. If a large number need it, we may up the number and call in more writing friends to help. Feel free to pass on, far and wide.
Related
Popular in the Community