The morning when Jacob Sternfeld first felt a pulsing sensation in his throat and a slight shortness of breath, he treated it by going outside and smoking a cigarette.
When he felt those symptoms again the next day, Sternfeld did the same thing. The third day, his wife Andrea Mia took him to a hospital.
Her fears were correct: The 50-year-old Sternfeld had suffered a heart attack. After 38 years of smoking, his heart was in such bad shape that he needed a quadruple bypass. And when the surgeon opened his chest, "It smelled like a smoke shop," he later told Sternfeld.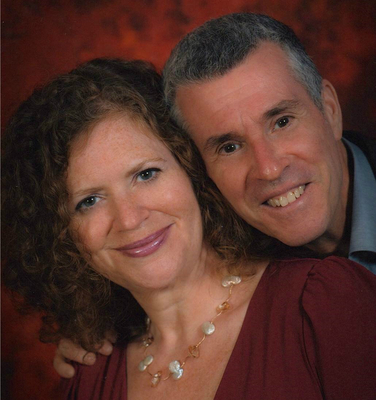 The surgeon offered Sternfeld a choice. He could keep smoking and probably need to be cut open again in five years. Or he could kick the habit and start leading a healthier lifestyle.
Sternfeld chose the healthy path -- and then some.
Unable to run more than a few minutes at a time, Sternfeld pushed himself until he could run a 5k. Then he worked his way up to a marathon, losing more than 40 pounds in the process.
Since his first 26.2-mile race, which he ran in his homeland, the Netherlands, he's gone from one major race to another. He happened to be a half mile from the finish in Boston the day the bombs went off.
In April, he finished his sixth marathon, in London. In September, he'll be in Berlin. Next February, he's aiming to run in Tokyo... along with his heart surgeon, who has been so inspired by Sternfeld that he's taken up triathlons.
Amazing, isn't it? Since March 2009, Jacob Sternfeld has gone from routinely burning through 30 cigarettes a day to becoming a smoke-free marathon runner. He's happy, healthy and inspiring countless others.
It's incredible what five years can do to turn around the life of a smoker. It's also incredible how far the fight against tobacco has come in those same five years.
On June 22, 2009, President Barack Obama signed the Family Smoking Prevention and Tobacco Control Act. That law gave the Food and Drug Administration the right to regulate cigarettes.
Sadly enough, up until five years ago, the federal agency in charge of making sure Americans consume products that are safe had nothing to do with the very product the nation's top doctor declared a major health hazard.
The public health community, including the American Heart Association, spent years asking Congress to close this massive, irrational gap in the FDA's authority. After all, it was back in 1964 -- 50 years ago this year, and thus 45 years before this law -- that the first Surgeon General's Report on Tobacco identified tobacco use as a major killer of Americans.
We now know tobacco use is responsible for half a million deaths annually, and it is the leading cause of preventable death in the nation. Tobacco also is the No. 1 cause of heart disease and stroke, ringing up an annual economic toll of $289 billion, according to the Centers for Disease Control and Prevention.
Like Jacob has T-shirts commemorating each finish line he's crossed, we can highlight several noteworthy accomplishments built upon the foundation of the FDA Tobacco Control Act. Such as:
Flavored cigarettes -- which taste like candy or fruit, making them more appealing to youth -- have been removed from the market.
Misleading terms such as "low," "light" and "mild" have been banned from cigarette ads.
Any tobacco product not similar to those already on the market since 2007 must go through new product approval.
Cigarette warning statements have been updated.
New warnings for smokeless tobacco have been established.
And, like Jacob's to-do list has several more finish lines he'd like to cross, our work is far from done, too.
That's why as part of our celebration of this anniversary, the American Heart Association and several of our tobacco-fighting partners have called on the FDA to take three major actions.
Expand FDA's oversight to all tobacco products in the next year, with no exceptions
In April, the FDA issued a long overdue rule that, when final, will give the agency jurisdiction over all tobacco products, including cigars and e-cigarettes. We also urge the FDA to quickly address areas that were not part of the proposed rule, such as marketing and flavorings that appeal to young Americans.
Issue a first-ever tobacco product standard
The Surgeon General's latest report concluded that cigarettes today are even more deadly and addictive than 50 years ago because of their current "design and composition." Another report by the FDA revealed that menthol cigarettes lure more youth to take up smoking. A product standard would address both of these issues.
Update cigarette warning labels
A final rule on labels should include graphic warnings that cover the top 50 percent of the front and back of cigarette packages and comply with all First Amendment requirements.
Like many former smokers, Sternfeld misses it. Yet he insists he will "never, ever, ever smoke again," because he understand the risks. It's a choice he makes every day because he knows it's the right thing to do.
He also chooses to keep lacing up his sneakers and pounding out the miles, all for the satisfaction that comes with finishing. The sense of accomplishment every time he gets home is an indescribable joy.
As we celebrate these twin five-year milestones -- Sternberg's turnaround and the FDA Tobacco Control Act -- let's appreciate the simple pleasure of putting one foot in front of the other, headed in the right direction.
And let's keep our eye on the ultimate finish line of a tobacco-free nation.