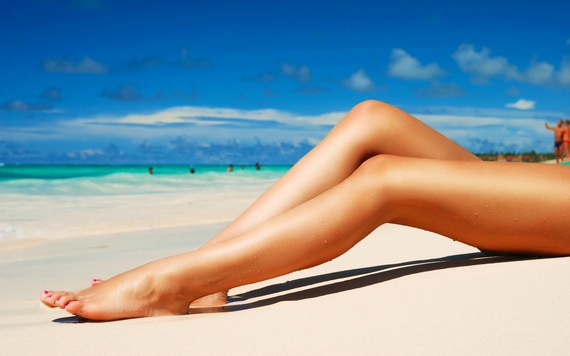 With warmer temps in full swing and shorter hemlines on the horizon, it's the perfect time to get your stems ready for some fun in the sun.
But with the sunny spells coming and going as they please, a girl has to be ready to flash some leg at a moment's notice. Since days filled with sundresses and bikinis are in your very near future, I decided to get my research on to come up with fail-safe tips to avoid any last-minute leggy disasters. So just add the following exercises and beauty tricks to your regimen and you'll have toned, glowing gams in no time! Promise.
Feel The Burn
I hate to be the barrier of bad news, but if you want gorgeous gams, you'll have to work for them. Luckily for you, the team at Fitting Room NYC has done the legwork for you and found the five best moves for getting your legs looking like Gisele Bündchen's in no time. From dipping down low to lunging to the floor, get ready to feel the burn.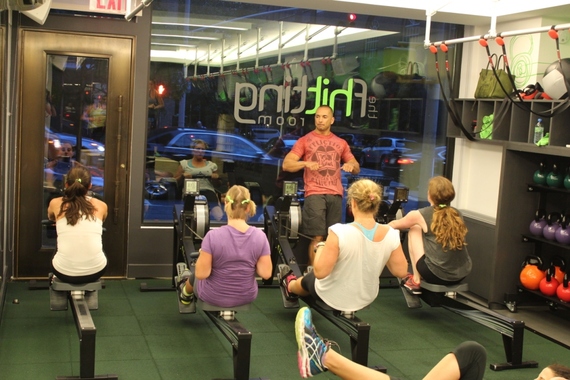 Wax on, Wax off
Any women knows there's nothing worse than having to dare to bare at a moments notice only to be faced with a hairy situation. Enter Spruce & Bond. After years of being fed up with shaving and waxing I finally decided to get my laser on. The beauty of laser is that you can shave in between treatments, so you never have that in-between phase which is perfect for the woman on the go. Regrowth gets progressively lighter and lighter after each laser treatment, so the need to shave generally diminishes during the normal course of 5 treatments. Added Bonus: I found it also reduces the pore size on my legs!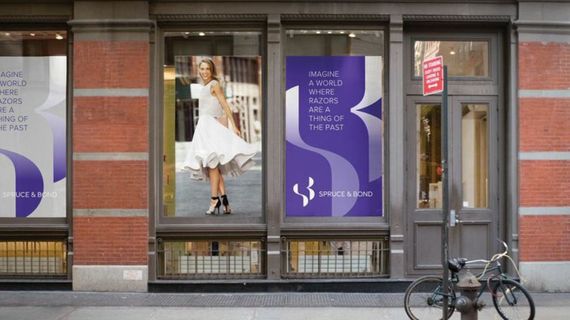 Beautify
Are your legs in need of moisture? Don't flake out. For legs that are ready for their closeup, reach for a silky, lightweight moisturizer with SPF! One of my favorites is Supergoop's Sun-Defying Sunscreen Oil because its formulated with reinforcing meadowfoam seed oil, potent to cotrienols, and nourishing argan oil, which prevents moisture loss, neutralizes UV-induced free radical damage, and leaves skin soft and supple. In the words of Holly Thaggard, the CEO of Supergoop, "What better accessory for your favorite sundress than gorgeous skin?"
Are your ready legs? Start walkin...