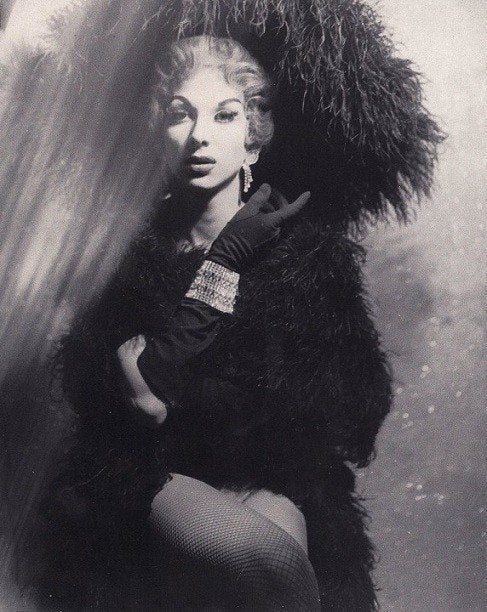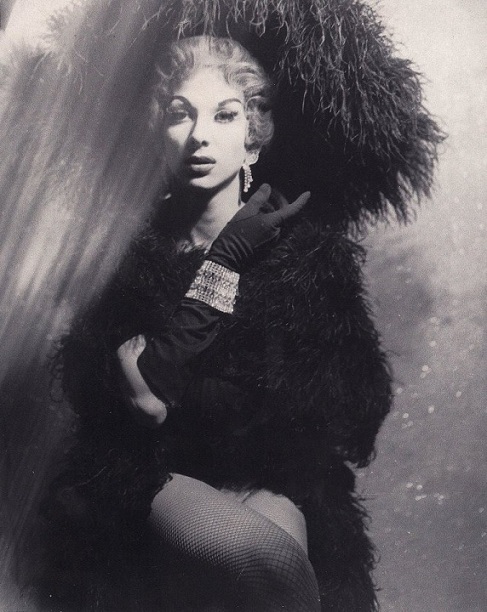 John Dale Harvey (aka "Tobi Marsh") circa 1956
A few years ago I began to study the history of the modern gay rights movement in New York City during the early 1950s to late 1960s, specifically concentrating on the first world-famous drag/female impersonator revue, the legendary Jewel Box Revue, and the notorious New York City nightclub Club 82, which was allegedly owned and operated by the mafia. My research culminated in a piece I wrote on The Huffington Post over the summer, entitled "Hidden History: Tobi Marsh & Club 82."
John Dale Harvey (aka "Tobi Marsh") was a performer in both the Jewel Box and Club 82 revues. His recollections have helped shed some light on what is often a very dark part of gay history, and in so doing he laid bare the surprising but undeniable (and often brutal) contributions the mafia made in laying down the foundations for the gay community in America. His recollections also document the hardships and sacrifices that entertainers in the field of female impersonation/drag faced in the early days of the struggle for gay equality during the pre-Stonewall era.
Sadly, Tobi passed away Nov. 15 from complications that developed after a car accident. Rest in peace, John Dale Harvey "Tobi." I will miss our conversations so very much.
Support HuffPost
Every Voice Matters
Popular in the Community