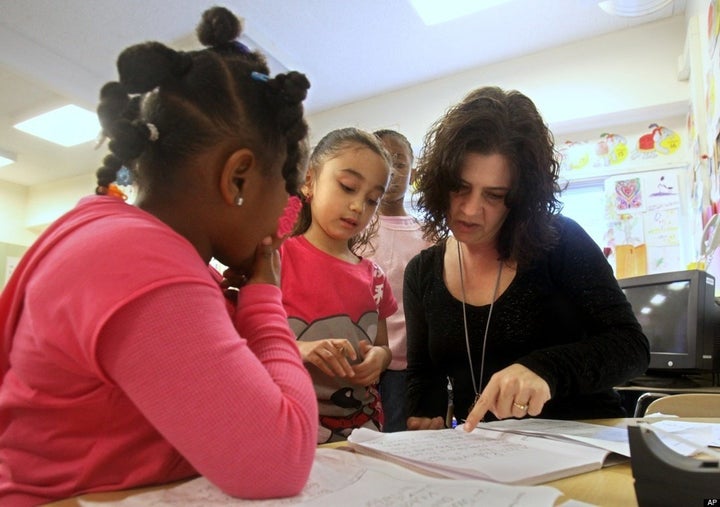 The world of the hit movie "The Hunger Games" -- a ruined North America -- seems unreal, but it lays bare a reality we know all too well: We need to find a better way to revitalize poor neighborhoods. In "The Hunger Games", teenagers from impoverished districts are forced to compete with each other as the world watches. Poverty and desperation are on display, but nothing systemic and lasting is done to revitalize poor neighborhoods and build a better future for these teenagers and their families.

"The Hunger Games" explores a post-apocalyptic world, but at this moment in our own reality too many neighborhoods across the country have an atmosphere of helplessness, and Americans are starving for access to opportunity. Barriers block children from healthy food, quality education, and social services that would help them learn, grow, and succeed. African American and Latino girls and boys born into lower-income families are more likely to remain poor than white children, which is especially problematic when we think about the huge shift in demographics: Today, nearly half of all children are kids of color. By 2042 a majority of Americans will be people of color. If we don't prepare all of our children today to be the leaders of tomorrow, our entire economy will suffer. We cannot be indifferent to those held back most by the painful inequality in our country; if we are, it will be the downfall of this great nation.

But there's hope. We don't have to watch passively as poverty cripples our economy. Leaders in neighborhoods all across America are beginning to build communities of opportunity using the innovative Promise Neighborhood model. Based on the principles of the Harlem Children's Zone, Promise Neighborhoods knit together the educational, health, and social supports children need to graduate from college, become leaders in their communities, and support themselves and their families.

We need to turn our neighborhoods into places where children can reach their full potential -- not places they'll feel lucky to escape. The Gulfton Promise Neighborhood in Houston helps children develop the skills necessary to succeed in a global economy. Third graders come to school wearing shirts with the names of the colleges they plan to attend. They walk past a community garden to an on-campus credit union to make small deposits to help fund their college educations and invest in their futures. They're thinking big, and the support they get in the Promise Neighborhood helps them excel.

To keep "The Hunger Games" on the big screen -- and out of our neighborhoods -- we need to invest in Promise Neighborhoods. With focused funding on the neighborhoods hit first and worst by the recession, our entire country will benefit.

Let's build an entire country of Promise Neighborhoods in America today so that America's tomorrow is equitable, inclusive, and prosperous.
Calling all HuffPost superfans!
Sign up for membership to become a founding member and help shape HuffPost's next chapter