This article is a guest post by Christian Kittery.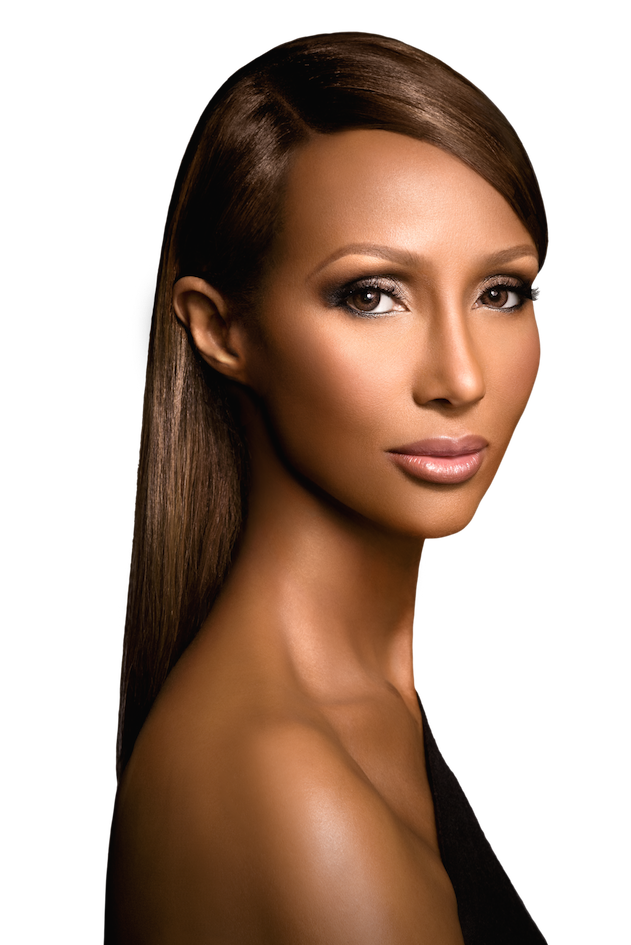 Working as a postgraduate coordinator at the International Fashion Academy (IFA) in Paris and coordinating all Masters level classes, I was glad to collaborate with MBA Professor Sissi Johnson on the planning and re-designing of an 18-hour course for our MBA Perfume & Cosmetics Management program. "Multiculturalism in the Beauty Industry" deciphers the complexities and opportunities of a booming market segment and mainstream beauty brands new found interest for diversity.
"Diversity should not be a trend" said Professor Johnson. " It has become quite a buzzword in recent years, but IMAN Cosmetics has been at the forefront since 1994 which is why I initiated this collaboration. Authenticity and cultural awareness is paramount to cater to multicultural women and that's exactly who my students happen to be. They are young women from Nepal, Iran, India and Latvia and the next generation of beauty professionals." - she continued.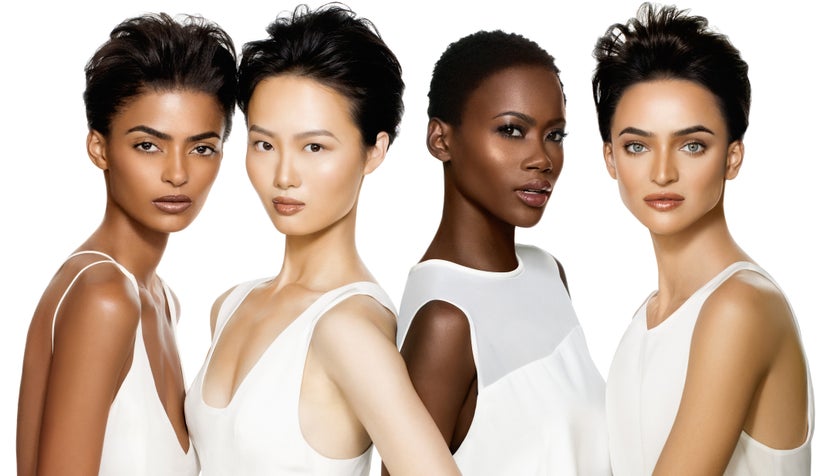 During the class, students discussed beauty standards in their respective home countries and the struggle to find their shade as well as representative ads during a field trip to Paris' biggest department stores. IMAN's content highlighted skin tone distribution across the world, the brand's successful targeted retail and digital strategy, beauty marketing do's and don'ts and trend forecasting as it relates to this segment.
Desiree Reid, General Manager and EVP of Brand Development IMPALA, Inc. gave IFA Paris' students the tremendous opportunity to produce an IMAN Cosmetics "Celebrate Your Skin Tone" project to be revealed in May.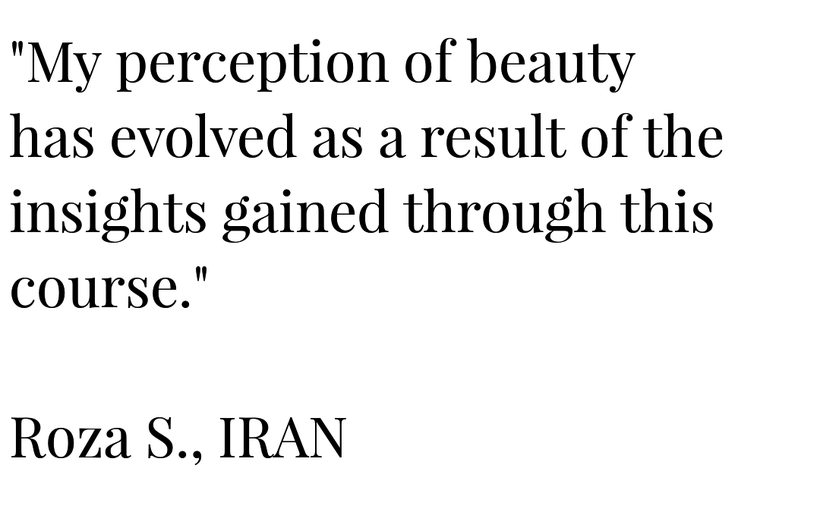 Originally entitled "Ethnicity and the Beauty Industry'"and pedagogically integrated as such for years at IFA's Shanghai, Istanbul and Paris campuses, this revisited academic seminar turned out to reach unprecedented heights in our school's history thanks to a collaboration with supermodel Iman by way of her leading inclusive beauty line: IMAN cosmetics, based in New York City.
An important debate quickly arose when I first presented the original syllabus to Professor Johnson. She pointed out how the term "ethnicity" commonly involves (among other aspects) the concept of race as a major element of understanding. The initial title also quickly seemed to show its limits when she further discussed what the notion of human diversity entails in our modern era, where slavery, colonization, immigration and globalization have contributed to the emergence of complex multicultural societies and identities the world over. "Racially ambiguous" is a term students learned during Professor Johnson's class. I am myself a French citizen who has spent most of my adulthood in the US, born in Germany to Reunionese parents of Indian and Vietnamese ancestry with a light brown complexion.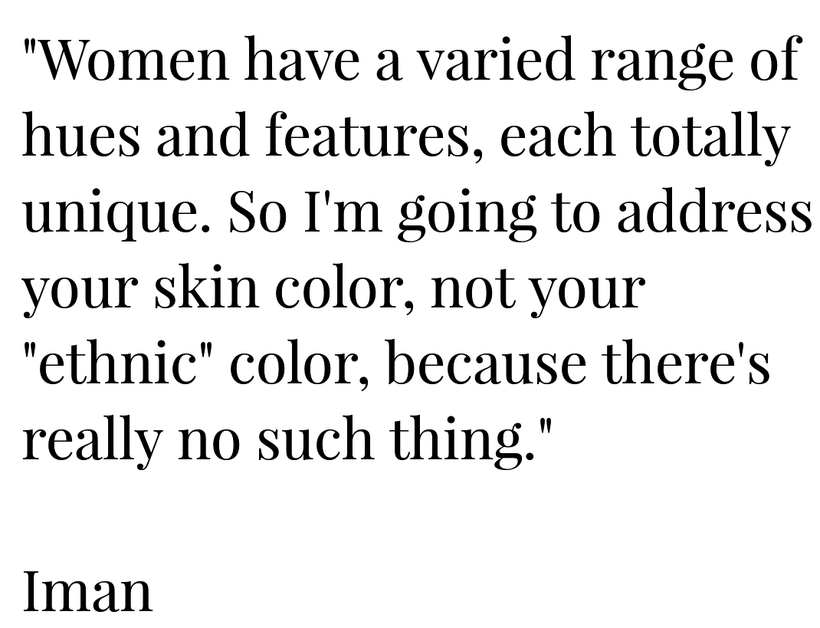 "Multiculturalism in the Beauty Industry" naturally appeared more appropriate to teach a course on such a contemporary topic by breaking down variable skin tones and hair textures in a global environment where nuance and individuality are the new norm- blurring the lines of the so often biased socio-economic constructs of race and ethnicity.
Not only did the change of terminology bring a positive update academically as it provided a clearer perspective to our international MBA students- it also caught the attention of IMAN cosmetics who powered the course by providing case studies and exclusive market insights on multicultural consumer behavior and buying power.
This joint effort transcends academia and the beauty industry raising philosophical awareness on human diversity and the acceptance of heterogeneity, which have always been two of the most controversial topics in Western cultures, if not in mankind's history itself.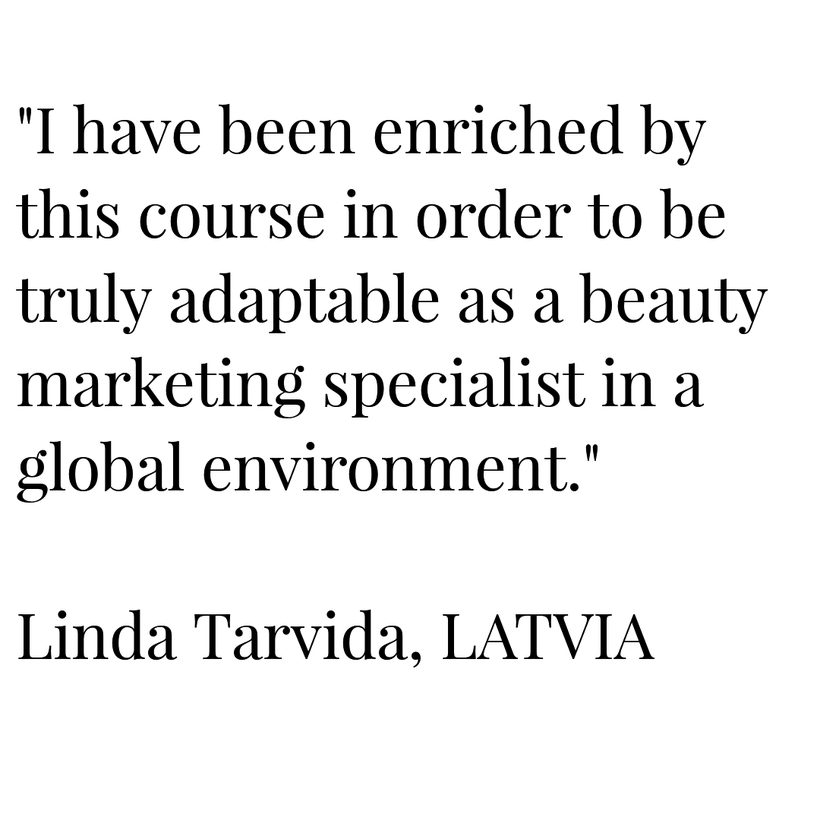 This article is a guest post. Christian Kittery holds a M.A in English & Multicultural societies from the University of Reunion Island and a PhD in Literature and History of Science from Johns Hopkins University. He is currently a Postgraduate Coordinator at the International Fashion Academy in Paris and the President of the France Fulbright Alumni Association.
REAL LIFE. REAL NEWS. REAL VOICES.
Help us tell more of the stories that matter from voices that too often remain unheard.
This post was published on the now-closed HuffPost Contributor platform. Contributors control their own work and posted freely to our site. If you need to flag this entry as abusive,
send us an email
.