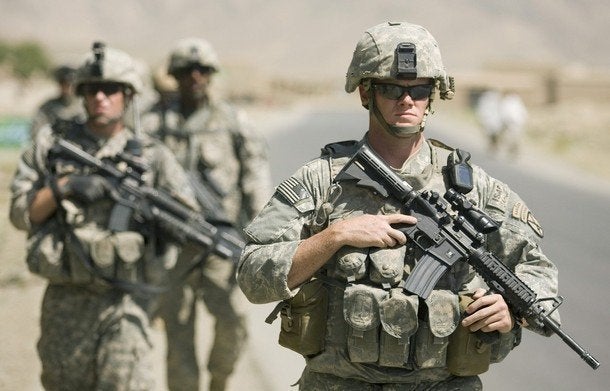 I received an email from a fan. I was surprised to hear about the food conditions that our military works under. It made me feel grateful for the food choices I have daily.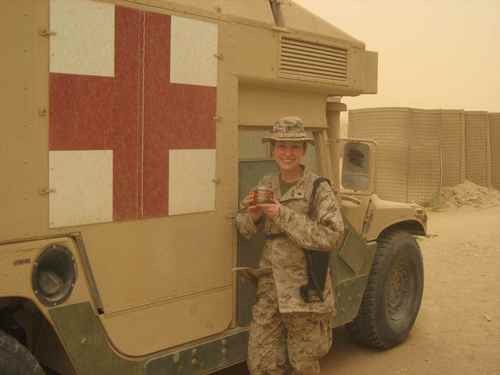 I am a Family Medicine physician in the US Navy, and I am currently stationed in Iraq with the Marines as part of a Shock Trauma Platoon. This is my first deployment. We have been here for about 4 months and have about 3 months to go.
I recently received a care package from one of my friends that contained your Oatmeal Chocolate Chip Bite-lettes. I had never had them before and they are such a welcome treat! Our base is very small and our food options are very limited. The choices served at our chow hall are all pre-cooked and reheated by either frying or boiling. The limited produce that we have is canned. The few food items sold in our exchange are similar: reheatable entrees, chips, canned meats, and squirtable cheeses. Also, since I am 1 of 3 females on a base of nearly 500 young men, there is not much clamoring for healthier options.
These bites not only arrived safely in their plastic container after 3 weeks of bouncing around in the mail, they were also still soft and chewy despite 130 degree heat. They are the closest things we've had to home-baking for over 4 months. And I love that you use all natural ingredients without any extra junk -- they taste so wonderful because they're made with wonderful, good things. I feel healthier by eating just 1! Not only are they good for my body, as a fellow doctor, they're good for my conscience. Hopefully a store in the Palm Springs area will start to sell them, so that I can recommend them to my patients, as well as stock up myself.
Thank you so much for enriching my deployment in such a tasty, delightful way!
Your lifelong fan,
Julianne LoMacchio Palumbo, DO
LT MC USN

P.S. I attached a photo of our STP group and one of me in front of our ambulance, as well as the view from inside our trauma center, so you get an idea of what it's like out here!