I wanted to like you on The View.
Your irreverent, raunchy rumor showcased in books like "Belly Laughs," "Baby Laughs," and most recently, "Bad Habits," was honest and direct, and always on target.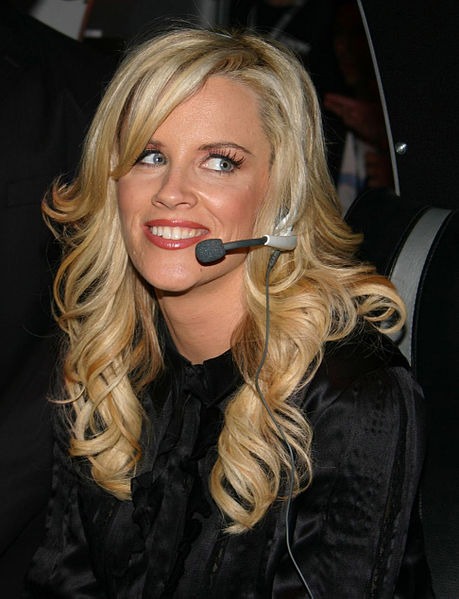 I'm now wondering if your books were ghostwritten, because after four days as the new co-host of The View, you've contributed nothing memorable. There have been entire segments where you haven't uttered a single word. This isn't the Jenny McCarthy I know and like.
Sherri Shepherd out-twerked you during a demonstration of the dance move, Whoopi Goldberg out-talked you during a discussion over 24-hour waiting periods for tattoos, and Barbara Walters outright befuddled you by asking why you broke up with Jim Carey.
By the time the topic turned to Syria, I began to miss Elisabeth Hasselbeck. You uttered a vague platitude about being for peace. As shrill as Hasselbeck was and as often as I disagreed with her, at least she always had an opinion and wasn't afraid to debate controversial issues.
And speaking of controversial issues, when will you reveal the big blu elephant in the room? You're a spokesperson for Blu e-cigarettes. You're helping to hook a new generation of kids on nicotine, a drug as addictive as heroin.
Another hot topic I would love to hear you address is your view on autism and childhood vaccinations. Your controversial opinion that there's a link between the two prompted some to call for a boycott of ABC after you were hired. You're entitled to your beliefs - after all the show IS called "The View" - so hopefully ABC won't discourage you from expressing them.
Yes, after only four days this is a lot to ask, and if you had at least been humorous or brought something -- anything -- new or fresh to the table, the rest could wait.
But you committed the biggest sin of all for a TV talk show host and something I never expected from Jenny McCarthy: you were boring.
Calling all HuffPost superfans!
Sign up for membership to become a founding member and help shape HuffPost's next chapter