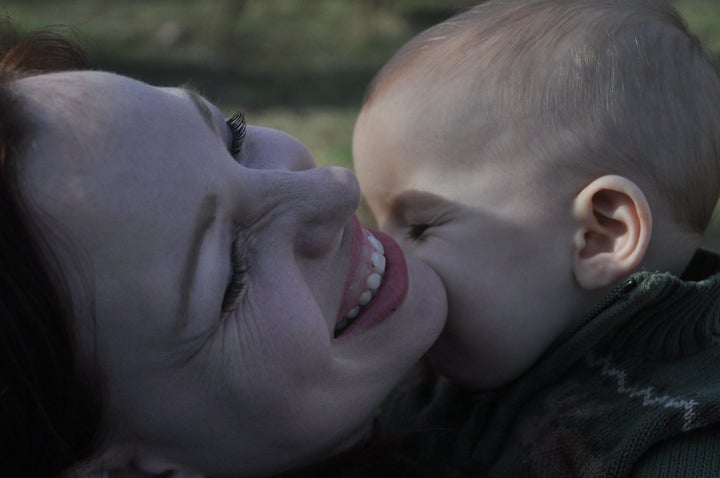 I didn't know that it would be our last time; the last time that you snuggled up on my lap to nurse. For 17 months I nursed, pumped, and froze my way to keeping you fed and healthy. The time that you spent nursing was our time, exclusive moments between mother and son.
When your big brother was born he struggled to nurse and life circumstances meant that I would not be able to spend every moment of his first year with him next to my heart laying upon my chest. I pumped and froze milk, but we never achieved that sought after latch that made nursing easy and enjoyable. You are not better or worse than your big brother, you are each my babies and love expands with the birth of each child. However, you brought new experiences to my life. I was eight years older when you were born, in a much different place in my life. Not that I wasn't secure and happy when your brother was born, but after four miscarriages you were the answer to a prayer. You have completed our little family bringing joy to all of us, your big brother included.
Each time that you nursed, time stopped and I had to be mindful. I was forced to be present in life and just breathe in our shared love. You needed me to feel secure and to quite frankly, to survive. As much as I complained while pumping in airport bathrooms, carrying a cooler of milk through TSA, or getting dirty looks in public as I fed you at a restaurant table, each moment was for a purpose. Each moment made you strong and healthy. Then one day when it was time for you nurse, you simply walked by me and picked up your sippy cup of juice. Your toys and the lure of playing with your big brother were bigger draws than taking the time to nurse on my lap. You began to nurse only at bedtime. I missed our daily moments together, especially when I returned home from work. I held on to the understanding that we would share our nightly ritual of nursing as you fell asleep in my lap, all snuggly, warm, and wonderful.
As mindful as I had to be in our quiet moments together, I never thought to prepare for or acknowledge the last time that you would nurse. I did not see it coming. One night you simply fell asleep without me, content to lay in your crib. The next night you climbed onto my lap and simply fell asleep, you showed no interest in trying to nurse. I was heartbroken. I didn't realize that our last time was our last time. I didn't take the time to savor every moment. I still pump and you still drink your bottle of breast milk, but we no longer share our sacred time. You are no longer dependent upon me for all of your needs. I mourn our time nursing the same way that I have mourned the passing of your babyhood as you have become a toddler, the same way that I mourned your brother's early childhood as I walked him into kindergarten on his first day of school. Time has been unbridled, moving too fast. I love every phase of you and your brother's life, and every milestone brings with it pride and tears of joy. Though for me, every joyful tear is laced with the understanding that we are one step closer to the day that you will walk out the front door ready to launch into adulthood. I will never apologize for loving you both fiercely and I will never hold you back, but I will mourn the passing of time no matter how excited I am for the future and to see the men that you both will become.