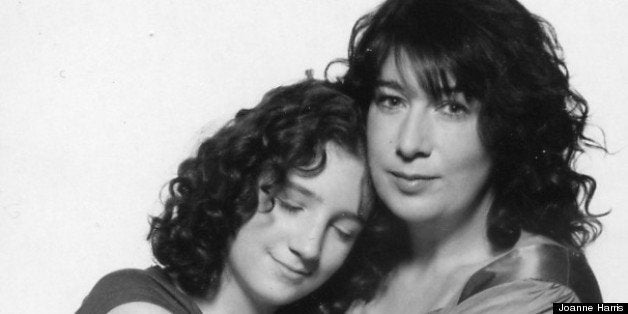 I've never written you a letter before, although I have written you a lot of postcards. You still have a box of them somewhere, I think, dated from your fourth year -- a birthday I missed, as I recall, as I missed so many of your birthdays.
Still, that's one of the downsides of having a mother who does what I do. I remember when you were very small someone asking you what I did, and you answering: "I'm not quite sure, but she signs her name an awful lot."
Later, you understood rather better what I did, and we managed to find some pretty good ways to compensate for those missed birthdays. After all, it isn't the day that matters. It's the celebration, and looking back, it seems to be that the whole of our life together has been a series of celebrations.
You were born just as the sun rose on a beautiful June morning. I remember looking at you and thinking, How strange. Everything is different.
Sometimes, a single event turns out to change things so profoundly that it's hard to remember what things were like beforehand. Like the sun coming out unexpectedly, you made everything look different. Everything was new again, because I saw it through your eyes. Everything had to be named again, experienced as if for the first time. And you were alert from the very first. You'd only been born for a few hours, and I'd held you next to a vase of sweet peas so that you could catch their scent. I've always been very aware of scents, and I wondered if it was the same for you. It was -- you opened your mouth and -- Oof! Suddenly you had a mouthful of sweet peas, and I knew right then that you were going to be someone who took life and shook it and tasted it and enjoyed it to the full.
And you were: as you grew up, you just got more and more fun. Postcards, snapshots out of time: your first Christmas, you in a red snowsuit, indignant over your first fall of snow -- so pretty, but why did it have to be so cold?
At 2-years-old, with a birthday cake made almost entirely of fruit, which was what you liked most in the world, as if you might have been some kind of hybrid lemur-child, existing on fruit and sunlight.
At 3, by the seaside, and marching intrepidly into the Atlantic until you were completely submerged, with only the tip of your ponytail bobbing above the water.
At 4, with your invisible friends, born from who-knows-where and moving in with us for years -- a little boy called Twenghi-Bombi and a rabbit called Pantoufle.
At 5, beginning school, and causing chaos in your class by distributing invisible rabbits to all (Pantoufle had found a friend, and bred).
At 6, as a fairy, in a sparkly white dress and wings, which you insisted on teaming with a plastic breastplate and a sword -- because, as you said, princesses kick ass.
Learning to ride a pony, and walking with me to the little riding-school at the far edge of the village, talking non-stop, telling stories.
Eight years old, with dungarees and long plaits, playing with your cats in the garden.
At 9, as a special birthday treat, meeting Harry Potter on the set of the movie (one of the perks of having a mother with contacts in the film business) a visit that left you uncharacteristically speechless for hours, and scored me enough Cool Parent points to make up for a dozen missed birthdays.
At 10, in the wilds of Africa, sleeping outside under the stars, hearing lions and elephants underneath the boardwalk.
At 11, in your school uniform, looking so different to everyone else, even though you were all dressed the same.
Dressed in white, as a snow-drift in a production of The Lion, The Witch and the Wardrobe -- I missed the play, but managed to get back from the airport in time for the curtain call. That was the start of your love affair with everything theatrical -- and though you always preferred to be backstage, rather than under the lights, to me you were always the star of the show.
At 13, sharing an iPod on the train from Leeds, rocking out to Bohemian Rhapsody, to the disapproval of the other passengers.
Building a sandcastle together, the three of us, on a beach in France, with lots of singing and dancing and the sea coming up like an army of waves.
Not fitting in at school because you didn't want to iron your hair. I thought it looked gorgeous. I still do.
In Hawaii, learning to surf, riding the waves like a mirage.
In the Arctic, one bright night, lying on our backs in the snow, watching out for shooting stars.
Watching you discover your passion for musical theatre, seeing Les Misérables for the first time, you clapping so hard at the end of the show that your watch flew off into the crowd...
And now, turning 19, watching you heading off to London, going to university, moving away for the first time, leaving images of yourself everywhere I look for you, like reflections in a hall of mirrors...
You've taught me so much, little girl. All those things I learnt to do, simply because you were there.
Because of you I learnt to be brave, fighting your corner against bullies at school; retrieving spiders from out of the bath; learning parasailing, surfing, riding, kayaking -- all those things I'd never done, and would never have tried without you.
Because of you I learnt to shoot teenage boys at Laser Quest.
Because of you I learnt to understand my mother; her perpetual worrying, her pathological need for control.
Because of you I learnt to enjoy Metallica, the Tragically Hip and the Axis of Awesome.
Because of you I tried to tidy my room on a regular basis.
Because of you I learnt to love musical theatre, and to follow every cast change in Phantom of the Opera.
We've had such good times, you and I. We stayed friends throughout your adolescence, when everyone else's children seemed to hate being with their parents. We shared so many things; we seemed to be able to read each others' minds.
I used to assume, when I was your age, that one day I'd meet my soulmate. But I never guessed that would be you, or that one day, years from then, I would have to let you go.
You see, there are things they never tell you when you become a parent. One is that, from the day you give birth, some part of you will be afraid -- always and forever. The other is that, someday, the child you love will love someone else even more than they love you. It's the price we pay, as parents, that knowledge that the biggest portion of a child's heart is only on loan, and one day must be given back.
I know you don't understand this now. But you will, one day. And so I'm writing this letter to you on your 40th birthday.
I fully expect to still be around, and I hope we'll still be as good friends as we are now, and have always been. I also hope that by that time, you'll have a child of your own, and so you'll know exactly what I mean when I say: I may have given you life, but you gave it right back to me, every minute of every day.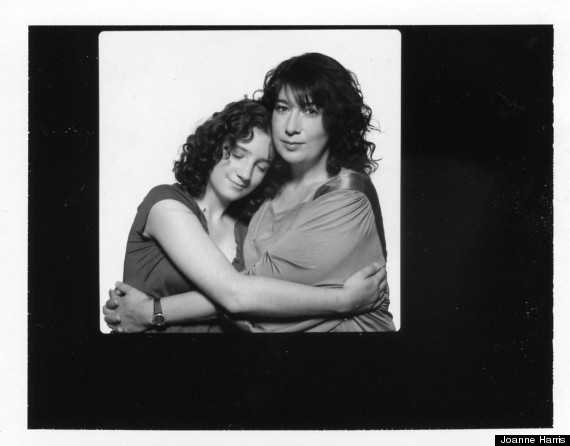 Related