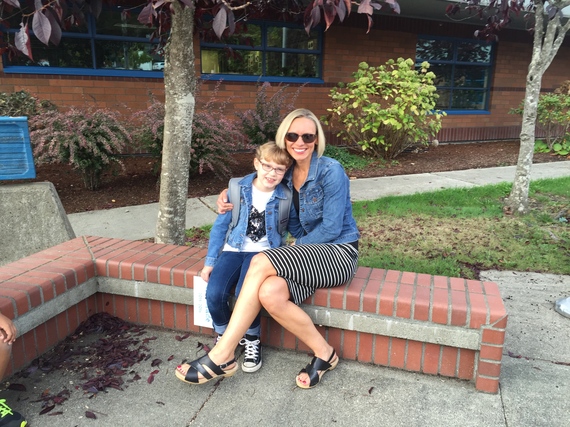 You are a few months away from turning 8, and I feel like I am on the fast track to share the wisdom I have learned through my journey. There are so many things I want you to know, to believe about yourself. When I look at you, and really see you for who you are, I am reminded of the beauty of a 7 year old. Pure, accepting, kind, generous, proud. You view the world through a lens of acceptance and faith. You view yourself as capable and strong. I am so proud of your strength, your grit.
Please don't ever doubt the abilities of your body. It is just as strong as your mind. Ignore the negative messages you hear and see. You are beautiful just the way your are. Your body was built for you, no one else. Be proud of what your muscles can and will do. Wear the size that was meant for you and wear it proudly. When you look in the mirror, see yourself first with your mind and soul. Take that in, believe it. Then you can look at the image you see. Always opt in, instead of out. The size of your body will not determine your success in a sport -- your attitude will.
Your beliefs about your ability and feelings start with "I CAN." Accept failure as a step towards success. Try not to doubt who you are or criticize yourself, your body. The world does all those things for you and it is your job to stand up to it. On those days when you are having a difficult time rallying the good troops, remember the book Rosie Revere, the Engineer and what her aunt told her -- "Life might have it's failures, but this was not it. The only true failure can come if you quit."
You ARE beautiful, strong, capable, independent, kind, loving, generous, and perfect just the way you are. There is room in your world for all of those things. Wake each morning with the belief that you will be the best version of yourself. When you move on to start your own life, please hear the words I sing to you every night and know that you are ENOUGH.