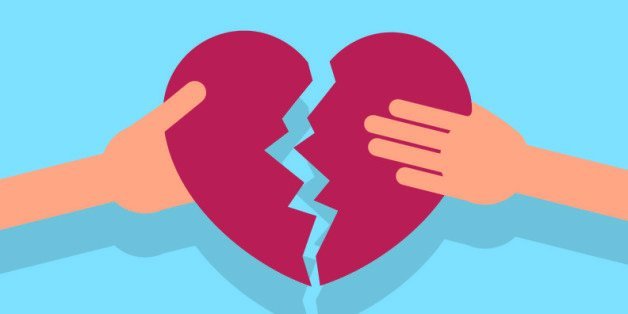 I know when you get this letter you will think " Ahhhhhh there she goes again with her ex bashing," but truthfully today I won't. Today I want to say many things some might hurt while others might pleasantly surprise you.
Yes I know I get emotional and when we talk about the past and the mistakes we made, I cry and accuse you of being mean yet deep down I know that I was at fault too. But as you know, its so much easier to blame another person for your own misfortunes. Please don't think that I am saying what you did was right, but I know that my treatment of the situation was also wrong. I never trusted my intuition, my heart and instead I believed what you told me.
We started off okay and then something changed. Was it the fact that life became difficult? Or challenges came our way and we didn't know how to deal with them. We became friends with our insecurities and foes to each other.
When life put us through individual changes, we didn't come together instead we fought. We became competitors instead of becoming teammates and began a competition of who could make the other feel smaller.
In a relationship we decided to become one family, yet in our expectations we were two different people. The war of the ego and pride took over love and compassion.
I was the dumb one who believed love was unconditional, you were smarter than me and knew that wasn't humanly possible. I gave you everything I had and you took what you wanted and left me emotionally naked in front of the world. Yet when I asked you, your reply was "Yes I did love you at some point"
When I gave my heart and soul in order to please you, of course my expectations were higher than Mount Everest yet what I got in return was only a tiny bit of what I wanted. Maybe thats all you could give because you feared love and happiness. You were scared to feel that someone could care so much and with your own self esteem issues, you decided it was easier to stay numb. You could never reciprocate what I gave , because you were a scared little child inside who didnt want to open his heart.
You told me how to dress, who to talk to and how I acted immature with my friends, I became a puppet in your hands. Yet below the surface there was a volcano that was about to explode. The volcano was made of my resentments, unhappiness, unfulfilled desires and ofcourse my lonely heart.
Today I want to let go. Let go of the sadness associated with my past, the way I feel physical pain in my heart when I think of you, the humiliation I feel because of how I allowed you to treat me and the fact that I still care is just unbelievable to me. I think the shame was the worse, I trusted another imperfect and weak human being rather than trusting my own intuition. But today I am forgiving myself. I am not ready to forgive you yet but yes I am trying.
From,
A beautiful heart broken woman who was once yours