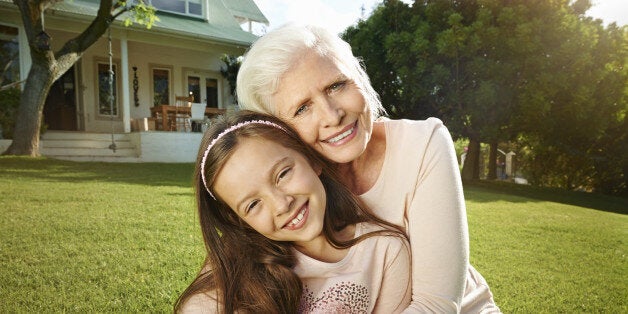 I know life is awfully hectic for a busy middle school girl like you. One day soon, you will be graduating from high school, and then college. Then off to pursue a career, travel, perhaps a family, who knows? You are young, and your whole life is ahead of you. That is why I am writing to you now to let you know something important that every girl should hear: bossy can be beautiful.
I hope you've had a chance to see the recent campaign banning the word "bossy." Facebook COO Sheryl Sandberg and Girls Scout CEO Anna Maria Chávez want to erase this word from our vocabulary so that it does not prohibit girls from becoming future leaders. What do you think of this?
You know how much I love these topics. Your mom and I went to the same women's college, and now I am the president of one, Simmons College! So of course, I am probably more likely than other grandmothers to talk about women's leadership and success.
When I was growing up and in college, equal rights was the topic of the day. So many people fought and sacrificed for this goal -- for the right to work where and when we want to, for equal pay (a topic for another day!), and for the same respect afforded to men. We watched Gloria Steinem and Shirley Chisholm talk about these issues, and we were inspired. It was empowering and exciting all at once. I bet many people considered these women bossy, and told them so!
Words most certainly have power, and if you hear a word often enough, you may tend to believe it. The word bossy most certainly has a negative connotation, but perhaps your generation can change that. Perhaps, when you and other girls hear bossy, you can think of leadership. Perhaps, bossy could mean someone has an opinion and is comfortable sharing it with other people. Bossy could mean someone has a plan, that someone is bold. Bossy could mean that someone is the boss, a leader!
I see you and your friends talking to one another, and I want so badly for all of you to feel confident, to go out into the world and give all you have to reach your full potential. To do this requires hard work, vision and, yes, probably some bossiness.
Your generation has opportunities that I never imagined when I was your age. You are able to instantaneously talk to people in other countries, share pictures at the click of a button and connect in ways I never dreamed possible. I want you to soak up all of this information, and think about what you have learned about being a strong, educated, thoughtful young woman. Bossy can be beautiful. Please don't forget this.
Related