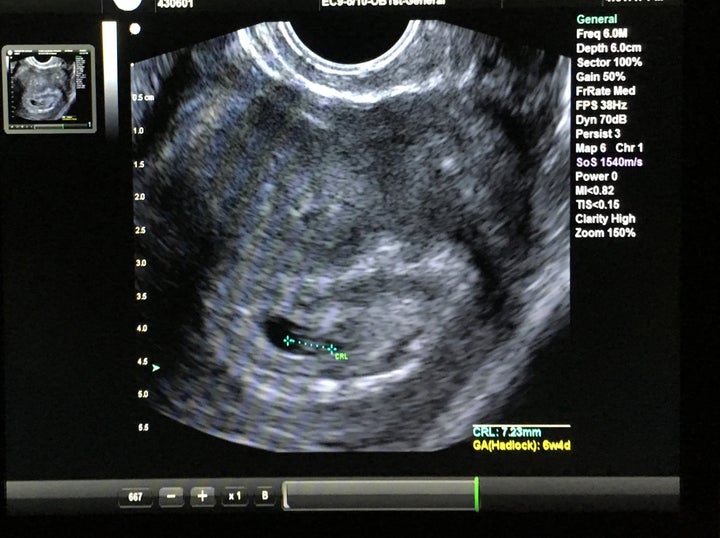 When Natalie and I met, we knew children were in the plan for us. We made a blueprint of what that looked like— an orange tent in the backyard on a Saturday morning with two kids inside playing flashlight tag, Natalie making gluten-free pancakes (because we will likely be those parents) and me throwing a ball for Truman, our droopy-eyed Hound.
I remember sitting in front of our Chimenea burning Pinon on a fall night when we set a month to start trying to get pregnant. We sifted through donors online from a Seattle-based bank and decided on a man who wrote beautiful prose and, from his childhood pictures, had the same dimple on his right cheek as I did as a kid.
Our consultation was with you. We got there early and sat in the waiting room, feeling nervous and out of place. You came out to get us and were very tall. We talked about the upcoming IUIs and I pressed you about statistics. Even when I was likely driving you mad, you were forthright, patient and kind.
We started our journey to get pregnant in August, with me awkwardly holding a lunch-like paper bag with a sample inside. I thought, this is it. It wasn't.
After four failed IUIs and no explanation of the potential issue, our hope was dismal at best. Natalie would take a pregnancy test early in the morning and I would wake up to hear her sobbing behind the closed door of the bathroom. Once, she stared at a test so long an absorbency line appeared and, even though she knew it was negative, for a second she had a renewed sense of hope. There was a line. That's all she ever wanted.
Regardless of the internal heartache we were feeling, each time we went in for an IUI you calmed our nerves. You didn't give us false hope, but you tamed my pessimism down to a manageable level and you showed a level of sincerity and compassion to my wife that I will never forget.
As the reality of our situation sunk in, we decided to embark on IVF. We went in pretending we had no expectation yet feeling sick about the possibility of failure every day for weeks. It was such a personal battle that Natalie and I could not fight together.
We went in for our first transfer having no idea how many good embryos we had. There was a fear within me that was insurmountable to anything else I've yet to experience. A childless future seemed like a real possibility and I was ready to map out a different route for us. As we sat there in that green room, all I could think about was Natalie. She was so composed, but she was crumbling. Neither of us felt we could manage the emotional and financial expense of another round of IVF.
We heard your deep voice and you came into the room with a piece of paper with a picture of our embryo. I immediately bombarded you with questions and braced myself for impact. You grabbed my hand and I'm sure I held on too tight and for too long. When you told us our results, a wave of devout gratitude washed over me.
Two weeks later, Natalie had her first positive. A line. And all of the fear, sadness and anger seemed worth it. We won one. Now we are expecting our first born, Silas. But we didn't win on our own. You were an anchor for us in that tumultuous time and, for that, I will forever be indebted to you.
I was in a hotel for a conference in Fort Worth when Natalie called me to tell me you were moving to the Pacific Northwest. When we hung up the phone, I thought about what a loss your absence will be for the clinic and the patients you've impacted.
However, having spent many summers in Portland, I know how amazing the PNW is. The coast, mountains, culture and produce are magical. I wish you and your family the best as you start this new chapter. Houston will miss you. We will miss you.
As our time together comes to an end, we can think of no one we'd rather have by our side to hear our baby's heartbeat for the first time than you. I will remind Silas every day of how much they were wanted and tell them about the tall man who helped bring them into the world.
Calling all HuffPost superfans!
Sign up for membership to become a founding member and help shape HuffPost's next chapter
BEFORE YOU GO