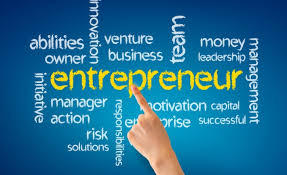 Written by: Maleeka T. Hollaway
Dear "Aspiring" Entrepreneur & Small Business Owner:

We are half way through 2016, so let me take a new approach.

As a small business owner, there are a few things I want to bring to your attention before you shoot yourself in the foot...

One thing I believe you must understand if you want to launch into the world of entrepreneurship or ownership is this: at the end of the day, nobody cares.

What does this mean?

No matter what is going on in your personal life, people just want you to deliver on what you said you would. The facts nor reasons of "why not" do not matter. Not saying that I don't wish you the best, because I do. However, you will learn that this is a natural occurrence! People give us their reasons and excuses of why they can't afford our services or why they cannot pay us on time ON A DAILY BASIS!

When it comes to money, people get extremely fickle. When you can't pay your rent, mortgage, car payments, and so on- the bill companies don't care why you can't pay it. They just want their cut. This is how small business owners and entrepreneurs WANT to operate, but in the sake of "helping" people out, we make accommodations.

Let's be honest, it's not a good feeling when you have racked up unpaid invoices because you allow your customers and clients to pay you when they can. Meanwhile, your bills come like clockwork.

What about your livelihood? How will you support your household? How will you get the funds to launch your next project?

You have to be firm in your methods and in your actions. If someone cannot afford your services, it's okay to let them go. Stop making adjustments for others that have the possibility of leaving you at the short end of the stick. It should never be your first response to "see what you can do" to accommodate them. If they want it bad enough, they will make a way. I am saying the same thing to you: find a way or make a way. While you are sitting around dreaming, someone else is out there doing!

When you meet someone you feel has the knowledge you need to take you to the next level, but you cannot afford to work with them, don't ask them to "mentor" you or "coach" you for free! Don't give them your life's story. Don't tell them you can do "this" or "that" for them exchange for their mentorship. Tell them you desire to work from them and you will do all you can to get the funds to work with them! Say this and then DO IT! You never know what a seasoned business owner will do to help you once they know you are serious. In the business world, talk is cheap and currency makes sense.

Let me be clear: I KNOW what working with ME will do for YOU, but what will me taking a chance on YOU do for ME? (Yes, we all think this way!) We give you access to free information and tips on our websites, social media pages, newsletters, and so much more. USE IT! Don't overlook the nuggets of gold you already have access to. Oh, don't forget about the free consultations we offer. All you have to do is sign up on our websites and get scheduled. (If you haven't done that, we surely do not take you serious.) And if you don't feel like that's enough, Google is always there. Just know, the good stuff costs.

Everybody wants something for nothing nowadays. It is not fair for people who REALLY want it (Success) to move mountains to invest what they need to, while you peddle your life reasons around hoping to get a break. The funds are out there if you really want them. Investments in YOU must be made if you desire for someone else to want to invest in you.

Those who have put sweat, blood and tears into their businesses have placed a number of value on their products or services. They know what they have put in and they know what they desire to get out of it. This does not include "FREE." After you too have done the work it takes, I am sure you will understand what this means.

There is a fine line between helping and hurting. As you set your career and business goals, ask yourself these questions:

Are you allowing the weight of life's lessons to stunt your growth as a professional?
Are you allowing the reality of what you do not have keep you from reaching towards what you desire to have?
Have you attempted to use your story to gain free help?
Do you want to render your knowledge for free knowing you deserve to be compensated?

Do you want to be viewed as "that" person or "THAT" person? What's the difference? (Say it in your mind..that person equals a nuisance..THAT person equals a game changer.)

As 2016 continues, make the decision TODAY to set yourself apart and to set yourself up for success! Get rid of the '9 to 5' mentality. Everything you need in order to be successful in this life, has already been given to you. The question is, do you believe it? Are you going to be bold enough this year to push past your excuses and run to your desires results?

A goal without a plan is simply a dream--and dreams have expiration dates. Put a time stamp of your goal and work like you never have before to make it happen before then.

I am waiting on you to make MOVES this year. Somebody else is waiting on you to make MOVES this year. Are you up for the challenge?

I'm done, now go be great!

All the best,
Maleeka

P.S. Also, the word 'aspire' no longer exists--either you are or you are not. You make the choice. Choose wisely.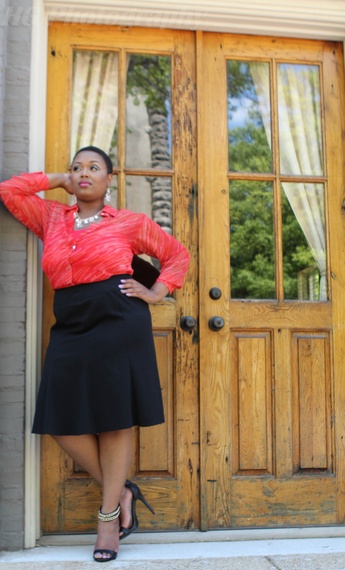 Maleeka Taliha Hollaway, a native of Atlanta, GA, is the founder and CEO of The OfficialMaleeka Group, LLC, a boutique-styled social branding hub specializing in life coaching, work effort strategy, writing services and public relations. Maleeka is an Internationally Certified Life Success Coach, a candid public speaker, business & branding strategist (Internationally Certified Business Success Coach) and Best-Selling author (co-Authoring "20 Beautiful Women: Volume 2"). She is devoted to mentoring and coaching people of all ages and genders in discovering how to live the life they desire, as she is blossoming into one of the most inspirational and influential millennial voices of this generation.
When not working on her own personal blog, Maleeka blogs on The Huffington Post. Maleeka completes freelance editing and proofreading for other published authors and writers.
Maleeka holds a Bachelor's of Arts in English from Alabama A & M University and is currently studying for a Master's of Science in Communications Specialist. Maleeka's International certifications are through The Coach Training Academy and affiliated with the Certified Coaches Alliance (CCA).
Connect with Maleeka on www.officialmaleeka.com Or @OfficialMaleeka on Twitter. FB, IG, Periscope & Blab.
Calling all HuffPost superfans!
Sign up for membership to become a founding member and help shape HuffPost's next chapter