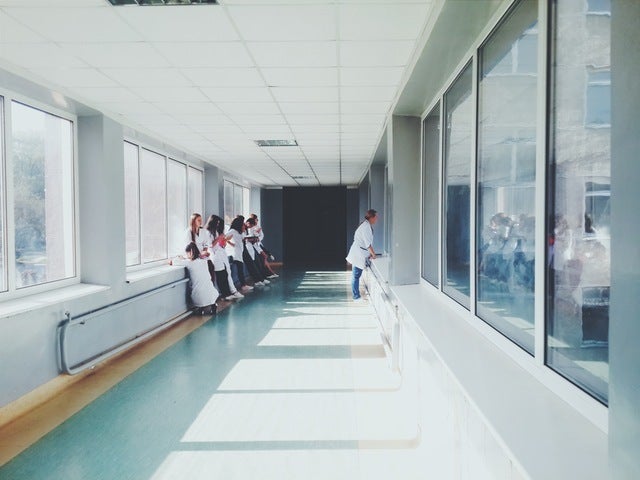 Last week, for about the 2736th time, I navigated a children's hospital with my son. We had traveled to a different hospital, and I suspect that's the reason my perception differed from usual. As if I had donned prescription glasses for the first time, or perhaps I had changed the color of my usual lenses, but I saw the families there with a bare heart.
A mother emerged from the operating suite sobbing. I had seen her earlier with her infant child, preparing for whatever procedure she was to undergo. We made small talk with a mother and son duo who were there for the same series of tests as we were. There were children who appeared perfectly healthy and some who had obvious disabilities (like my own child). Many had southern accents, some came from distant lands, every shade of flesh was represented, and many languages. Each family there with hopes of improved quality of life and wellness for a child.
When I looked around, my heart bare and my vision changed, I wished that I could listen to the stories; oh so many stories. I longed to comfort the mother who had surrendered her infant under those stark lights to a team of masked strangers. My curiosity was piqued by the mother and son duo whose schedule mirrored ours. What was their story, what brought them there? Were their problems similar to ours?
And I wished I could tell each and every family there that it would be okay, and that it would be okay. And I wished that I could make it okay.
No, I can't make it okay, but I can let you know that I noticed you. I saw you eager to meet with the doctor, to retrieve your darling child after surgery, to find answers. I know that some of the answers were solutions to long fought struggles, and some opened up new struggles, and some are struggles that you carry with you every day and manage.
Not only did I notice you, but I wish I could listen, and care, and get to know you. Because despite the fact that we were all there under stressful circumstances, everyone seems so kind, patient, willing to make eye contact and smile. One would think that we would all be a cranky and flustered, being there under the circumstances, but that isn't the case.
I wished I could have made it okay for you, and I wished I could have listened, but I can't and I didn't. But I do want you to know that this mom, the one whose kid has Down syndrome, a baseball cap and glasses, and who smiles and waves at everyone he passes, this mom cares about each and every one of you.