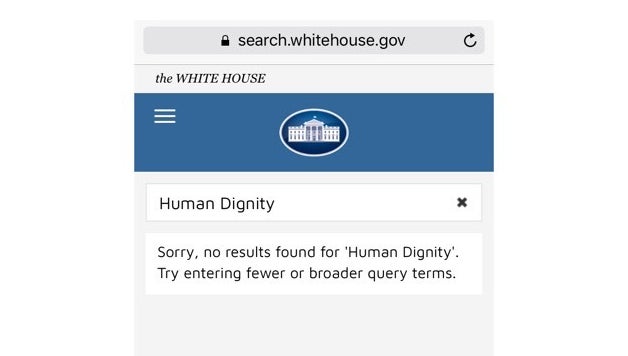 "January 20, 2017 will be remembered as the day, the people became the rulers of this nation again." - Donald Trump, Inauguration Speech
He said it, so let's make sure it happens.
Over the past year, amidst vigorous and challenging campaigning, the notion of what "American" is has undergone a sweeping analysis. "American" is a fluid entity, it is not and should never have a homogenous definition - it is meant to transcend such an ideal.
On the morning of 20 January 2017, I sat at a hotel bar in downtown Philadelphia, where I was attending the "Creating Change Conference", presented by the National LGBTQ Task Force. The atmosphere was solemn. Though few were actually watching or talking about the inauguration proceedings occurring only miles away, the anxious energy was palpable. Unfortunately, as the consumer of history that I am, I was among the handful watching the inauguration coverage on my laptop. Accompanied by a Starbucks black coffee and cinnamon raisin bagel, I witnessed the beginning of what will be a democratically subjective four years.
Within hours of the new administration, the "Civil Rights" page, the "Climate Change" page, and any mention of "LGBT" was erased from whitehouse.gov. Initially, we were hopeful that it was a system glitch, perhaps it is the routine reorganization of information and pages. However, after five days the pages and mentionings of any of these issues remain absent from the database.
Throughout my own life experiences, I have grown accustomed to the processes of erasure. From familial, to communal, to global - people like me, non-binary, queers, minorities, will see that erasure is a part of continued silencing. The power for people like us, comes when we liberate ourselves. How we liberate, is a unique process of self-actualization.
We must remain resolute, fighting the silencing and danger we may face, but we must do so with intersectional openness and unified messages. It is paramount that we, liberals and conservatives alike, understand that this is more than us, this is for the sanctity and prosperity of our future. We can agree to disagree, we can respect one another, and we can build bridges, not walls. However, it is also a time, where compromise on only "respecting" or only "valuing" certain individuals can not be our banner - nor is it ever the time. As Linda Sarsour eloquently reminded us in a tweet, late last year:
As a trans* woman, I look to the future with hopeful eyes. I pray that this country will focus on tearing down the walls which trap millions in poverty, institutionalize the ideology of slavery in prisons, negate the rights of women, and hold so many back, instead of building walls to keep people out. I look forward to seeing queer individuals receive Nobel Prizes, Pulitzers, becoming celebrated artists, writers, scientists, and innovators. We must write ourselves into history, no matter how many web pages are erased and walls are constructed on the bones of our ancestors.
To the queer youth, young people of color, marginalized youth, and the collective youth, as the man now sitting in the Oval Office said, "the people became the rulers of this nation" on 20 January 2017. Now, we must prove him right.
Let us be a people built on a bedrock of compassion, solidarity, and progress. Let us hold hands with our neighbors, regardless of their political positions, religious dogmas, skin color, social status, or personal identities. This administration may be erasing "human dignity" from its platforms, but we the powerful people can not. Let us lift one another up, for it is undeniably true - that we are always stronger together.

_____________________________
A.J.K. O'Donnell is an American activist, artist, and author of Nicoteane and Other Foolish Mistakes, Confessions of a Fearful Soul, and the collection This Void Beckons, releasing in 2018. More material about O'Donnell and contact information can be found at www.ajkodonnell.com. Follow her on Twitter, Instagram, and Facebook.
Popular in the Community