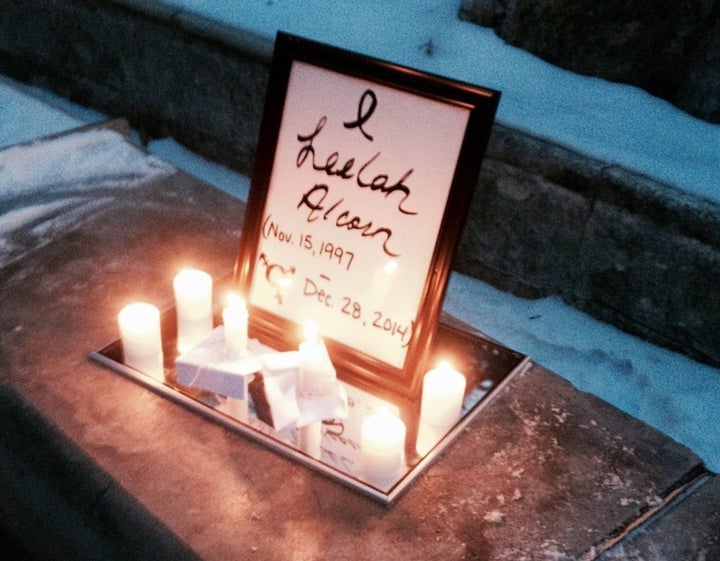 The murdering and deaths of queer individuals, trans* individuals, and trans* women of color is, and has been, an epidemic.
#stopkillingus #respecttranspeople #venerateoneanother #supportoneanother
I can remember the winter of 2015. Plagued by relentless Nebraska frost, chilling even the most bundled of bodies, news of a different degree was reaching national attention.
Leelah Alcorn, aged 17, was a transgender woman who left this world for a very potent reason.
Born and raised amidst midwest seclusion, an environment which can be unfathomably difficult for a queer youth, she made a choice. What drove her to such a delicate decision is not for me to assert I fully know - however, she made some of her motivators clear.
In the winter of 2015, I was also 17. Sitting alone in my room, somewhere in Nebraska, I attempted to make sense of of what this meant for the global community, queer family, and for me personally.
As a person, a queer person, raised in the heart of conservative America, radical and subtle oppression toward queer individuals is not foreign to me. It was here, in the rural country of Nebraska, where Brandon Teena was brutally assaulted and murdered in 1993. States and communities where diverse validation is prone to suppression are in the greatest need of resources, solidarity, and support for queer individuals.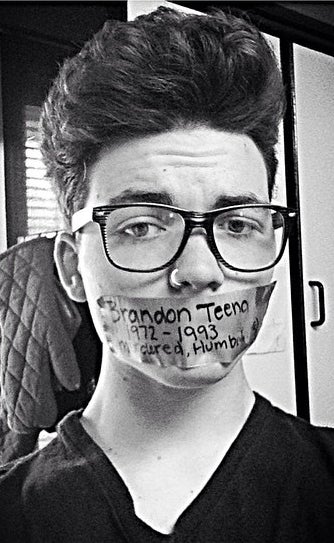 Death is undeniably a fickle and frustrating entity. When it seeps into communities, lives, even minds - the experience is not only uncomfortable, but above all, it can be profoundly difficult coming to terms with. Every human, no matter creed, origin, or identity, deserves the dignity of a full lifespan. When issues such as suicide arise, the question should never be about the person's lacking of moral judgement, seeming "ambivalence" toward those left behind, or anything other than, why was this the final option?
In circumstances of queer suicides, the situation is more often than not about the experiences in their daily lives. Suicide and murder are products of the same broken, oppressive system, and to negate this fact serves no one but those unaffected by the passing of a valuable individual.
Homophobia and transphobia are problematic realities of the current social climate plaguing our globe. Furthermore, when Racism is added to this already destructive mix, we are left with a heartbreakingly disproportionate accumulation of trans* and queer people of color being murdered. Whatever the cause for each specific murder is - be it toxic masculinity, "hetero-justification," or ignorance regarding valuable, human diversification - the product is constant, a deceased member of the queer family.
In August of 2015, Time released an article which discussed the historic rates of queer, specifically trans*, murders occurring, stating:
It is crucial to note, these are only the reported and fully investigated murders which occurred in this time frame. "Estimated" and "reported" hate crimes, suicides due to queer isolation, and murders are extremely limiting. The encapsulation of queer harassment, murder, and suicide is lacking due to resources, unsupportive obstacles, and general inconclusive investigations. To tackle this issue we must be active and vigilant in our communities, condemning queer-related violence and spreading awareness through education and visibility.
Four days after the commencement of 2017, reports of Mesha Caldwell's murder were already circulating. While she is the first reported trans*woman murdered in 2017, it is upsetting to know she is likely not the last, and may not have been the first, merely the only reported thus far.
It is our responsibility to say their names, to continue the fight for veneration and visibility, and to support one another through each ordeal. Allow them to rest in power, by spearheading initiatives of queer collaboration, community engagement, and above all, seek support and comfort in one another.
I am tired of burying bodies. Bodies whose "crimes", somehow warranting death, were merely becoming the body they were born to hold. The landscape of venerating all people in the U.S., including the entire global community, must and can change. This ideal comes from joining hands and holding one another up, not from burying more bodies, more valuable life stories.
This world is going to become a safer place for all of us, we must campaign for such an ideal.
We just all need to be here to do so.
If you, or someone you know, are personally struggling, facing harassment, or are in danger, below are resources pertaining to queer suicide hotlines and global authorities.
Country specific emergency / authority contact information here.
Calling all HuffPost superfans!
Sign up for membership to become a founding member and help shape HuffPost's next chapter