In A Life Well Played, Palmer takes stock of the many experiences of his life, bringing new details and insights to some familiar stories and sharing new ones. This book is for all golf fans but it is more than just a golf book; Palmer had tremendous success off the course as well and is most notable for his exemplary sportsmanship and business success, while always giving back to the fans who made it all possible. Gracious, fair, and a true gentleman, "Arnie" was the gold standard of how to conduct yourself in your career, life, and relationships. Here are some of the defining moments of his extraordinary life, in his own words:
1. Arnie's Best Hole-in-One
2. Making Par the Hard Way
3. Friends Beat Victories
Sign up for more essays, interviews and excerpts from Thought Matters.
ThoughtMatters is a partnership between Macmillan Publishers and Huffington Post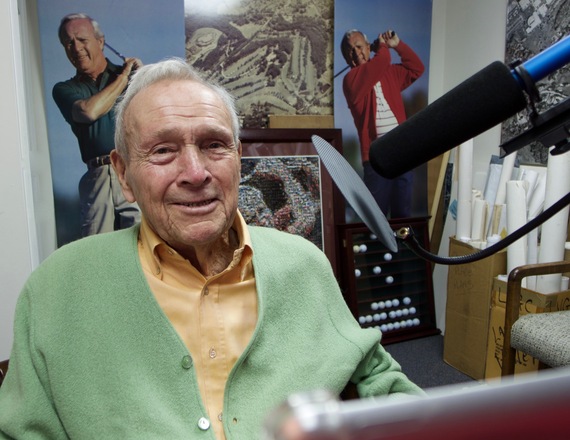 "For a lot of players, golf is a way of making a living. For me, golf always has been a way of being alive. And nothing compared to the feeling of going for a victory. I never felt like I had to win at all costs, but I went all out."
Arnold Palmer on the aftermath of his devastating loss in the 1966 U.S. Open at Olympic Club to Billy Casper, when he let a seven-shot lead with nine holes to go evaporate and couldn't recover in the Monday playoff:
To listen to more audio excerpts and exclusive content, please visit Unabridged Access.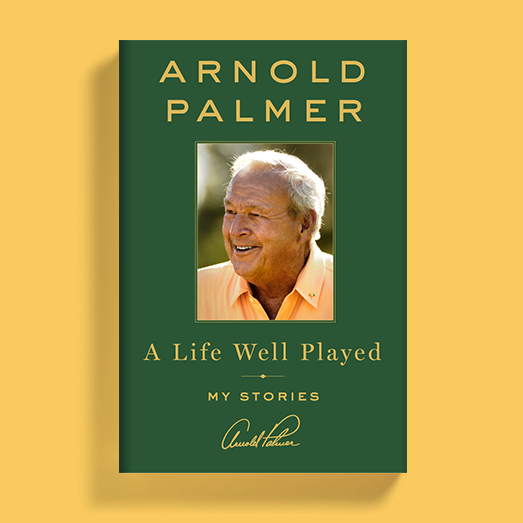 ARNOLD PALMER is regarded as one of the greatest players in professional golf history. He won seven major championships: The Masters four times, the U.S. Open once, and the Open Championship twice. "The King" was the first superstar of the sport's television age and is one of the athletes credited with popularizing and commercializing the sport. Palmer won the PGA Tour Lifetime Achievement Award in 1998 and, in 1974, was one of the original inductees into the World Golf Hall of Fame. He passed away in 2016 after completing this book.
RICH LERNER is a lead host on the Golf Channel and a well-regarded reporter and writer. He has won the Women's Sports Foundation Journalism and Telly Awards.
Read more at Thought Matters. Sign up for originals essays, interviews, and excerpts from some of the most influential minds of our age.
Calling all HuffPost superfans!
Sign up for membership to become a founding member and help shape HuffPost's next chapter