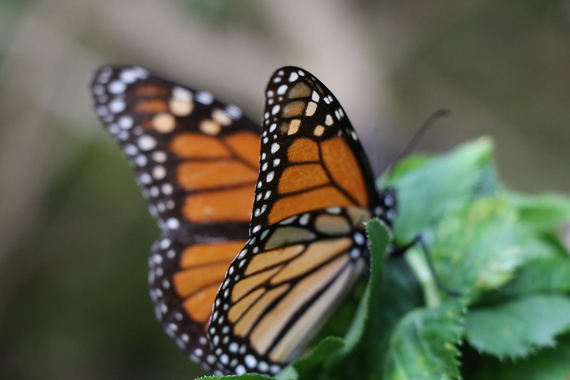 Once a year for four months, the pine and oak forests of the UNESCO-protected Biosphere Reserve, high up in the Transatlantic Volcanic Belt outside of Mexico City, come alive. Starting in early November, on the Day of the Dead, millions of monarch butterflies arrive after their 3,000-mile journey from eastern Canada and the United States to mate ... creating one of the most majestic natural wonders in the world.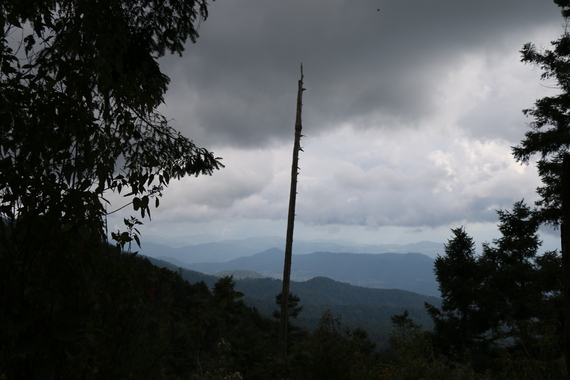 It all started in December when I realized I wanted to start off 2016 the way I wanted to end it -- traveling and being inspired. I've always wanted to see the butterfly migration; when I was a child growing up in Ohio, the butterflies would sometimes pass through on their way to Mexico, and it was awe-inspiring to see football fields full of them -- and I wanted to revisit that on a grander scale. I knew I had to go see the migration in Mexico.
But I was on a budget. Good thing the dollar is so strong and that flights to Mexico City are so cheap. Still, I was a little intimidated by how I would get from the Western Hemisphere's largest city to the actual sanctuaries (I didn't want to rent a car in Mexico or take a bus to Valle de Bravo, the starting point for most butterfly adventures), so I called the guys at the Muddy Boot, travel experts in Mexico who can make almost anything happen at a reasonable rate.

Related: The Ultimate Guide to Mexico City
And so, on Jan. 2, I found myself in the Muddy Boot van, being driven two hours from Mexico City to Valle de Bravo, a lovely town on a volcanic lake where many people from the big city have a country house and which is a central point for the butterfly excursions. I booked a two-night stay at the Hotel Rodavento, an ecolodge on 15 hectares with individual luxury cabins spread throughout the forest and around a lake.
The first sanctuary I visited was Piedra Herrada, a popular destination (read: I went on a holiday weekend and it was crowded) as it is only 40 minutes away from Valle de Bravo.
The climb up is strenuous -- it is deceiving because Piedra Herrada has paved the very beginning of the trail -- and it is advisable to hire a horse. But note: The horses cannot take you all the way, and there is some hiking in thin air, so you must be patient, drink a lot of water, and be in reasonably good shape. You must hire a guide (at all the sanctuaries, not just Piedra Herrada), which is good as it controls the traffic, keeps the trails clean, and is a great example of local tourism -- all the money collected for entry and guide fees goes back to the people of the immediate community.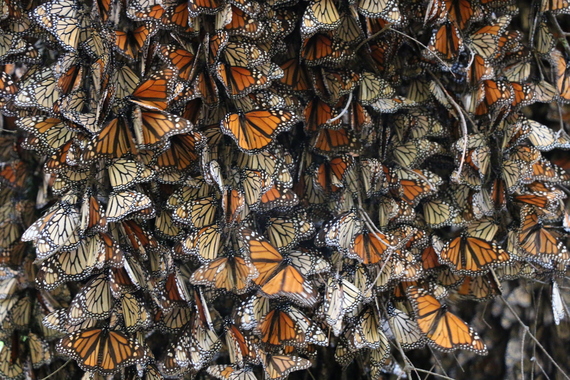 The walk is more than worth it though. As I struggled to catch my breath, I looked up and lost my breath again -- from the sheer magnitude of what I was witnessing. At first glance, the trees had turned into amorphous shapes, but on closer inspection, every inch of them was covered in butterflies.
For more information and the full how to CLICK HERE.

Nota Bene: For all of you who say, "I'd love to go, but I can't afford it," this is no excuse. The dollar is so strong these days that guided tours to the Piedra Herrada and El Capulin sanctuaries, including horse rental, are less than $20. Flights from the States are also incredibly reasonable, as is the Muddy Boot. So go. You've got a little over a month left this year to experience this in its full glory.