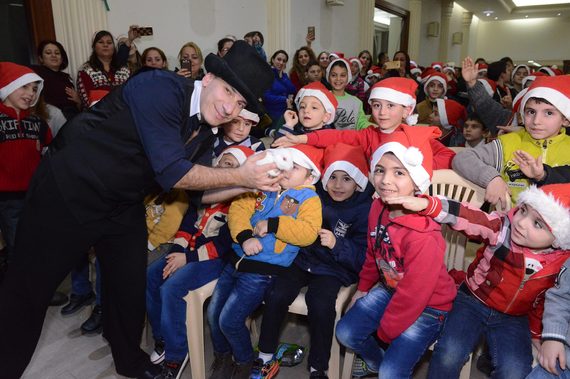 At the events, we met hundreds of children, most of them Christians, namely Assyrians/Syriacs/Chaldeans and Armenians, whose parents were forced to flee from their homes. Every child endured some sort of trauma. But during the visit, we also witnessed miracles wherein children became children again, playing, singing, teasing and dancing with each other. Many of these children spoke about Yacoub Shaheen and mimicked him when they sang.
Back in Sweden, while having Christmas Eve lunch and discussing our holiday roots, a friend told me about a new light from Bethlehem. Of course not as bright as Jesus's light, and not to compare either, but a different light, born in the city 23 years ago. And then I heard the name Yacoub Shaheen again - he is one of the favorite contestants on this season of "Arab Idol," a very popular TV-program.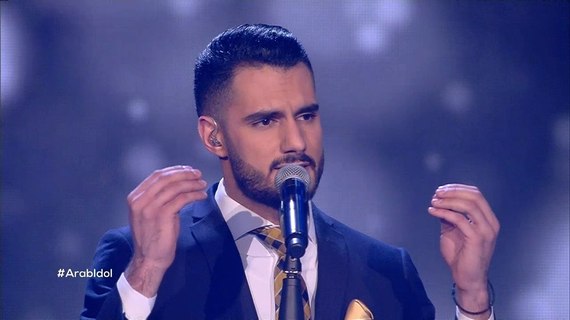 This is unique: an Arabic TV-show that is benefiting and being marketed by someone speaking Syriac!
I myself could understand him, since I also speak the same mother tongue daily. It gives me goosebumps to listen to this young man asking for help in one of the languages that so few people in the world understand, with perhaps billions not even knowing it still exists. So, yes, he has my vote. Not just because we share the same ethnicity and religion, but because he also speaks about peace and love in his performances. He is charismatic and talented. In several of the contests he has participated in, the judges have stood up and applauded him to show how much they appreciate his singing.
According to mutual friends of his relatives, I learned that he is a deacon at a local Syriac-Orthodox Church in Bethlehem, and a very popular member of the church's Boy Scout group.

On Friday, it's time for the next episode of "Arab Idol." Twelve competitors from eight different countries are left competing with their passionate voices. While Christians are persecuted in Syria, Iraq and Egypt, "Arab Idol" and its shining star Yacoub Shaheen, unleash light in the face of darkness. They prove that art is one of the most important tools to make the world a better place.
I decided to call Yacoub, he says hi. Let's make this light shine even more.
REAL LIFE. REAL NEWS. REAL VOICES.
Help us tell more of the stories that matter from voices that too often remain unheard.