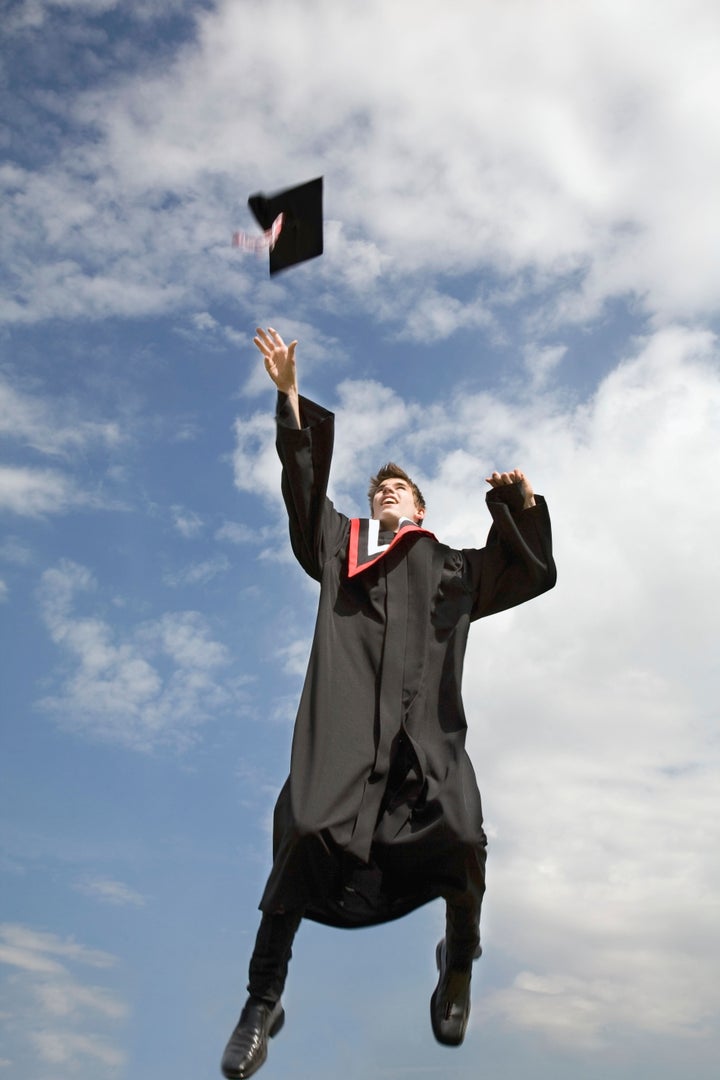 This is part of our monthly series 'Mission: Accepted,' in partnership with Minds Matter, which chronicles the lives of three students as they apply for college in their senior year.
There is nothing you can do that can't be done.
-The Beatles
The last month has been nothing shy of amazing. Just when I was starting to worry, things took a turn for the better. First things first -- I received a full ride from two colleges. Second, I got into the University of Pennsylvania -- well, sort of (keep reading). Lastly, I have been selected as a finalist for two really big scholarships.
In February, I was selected as a 'likely admit' for University of Pennsylvania. Before you head over to Google, let me explain what it means to be 'likelied.' Ivy League schools send 'likely' letters to students they are most impressed with, and the letters say explicitly that as long as you maintain the grades you were getting before, the schools will admit you into the class of 2016. A few friends I met during a summer program at MIT had been getting 'likely' letters, and that was cool, but I honestly did not expect one. I checked my email one day and there was a link to a video and a letter congratulating me -- it was amazing! That day, my mom cried, I screamed in the least masculine way possible, and I spent so much time smiling that when I woke up my cheeks were spasming. But that was only the beginning.
In the weeks following my 'likely,' I was recognized as a finalist for the Ron Brown Scholar Program, which is a $10,000 per year scholarship to the school of my choice. Being a finalist means that I was selected as one of 18 from an applicant pool of 6,300 for just 10 scholarships. This puts me under a lot of pressure because now I have to fly to Washington, D.C., and interview with a committee that will ultimately decide if I am worth the investment or not. With the selection weekend starting Friday, I am freaking out. I have been trying to figure out: What are they looking for? What should I wear? Should I bring a résumé or portfolio with me? I don't know the answers to these questions right now, but there is a positive side to all of this: Even if I am not fortunate enough to receive the Ron Brown Scholarship, there is still hope for something great.
Just last week I was notified of my selection as a Gates Millennium Scholarship finalist. I have to say, I shed a tear for this announcement because the GMS is the largest scholarship I have seen by far. It pays for both undergraduate and graduate school at any U.S. accredited institution. That I have even been considered for something this amazing shows me how much my hard work has paid off. But I am both excited and worried -- what if I don't get either scholarship? Then I will have gotten my hopes up for absolutely nothing.
Before, when I would start to worry about things, my mother would tell me, "Speak it into existence: You are destined for greatness and there is a plan already in place. Just walk in it." I wanted to believe her, but I didn't. Now I think it is time to believe, because she hasn't been wrong yet. I told her about 'likelies' and how I only wish I was cool enough to get one, and she told me, "You will get one, maybe even two." And she was right. I told her that I had been worried about how much she would have to pay for my education if I was lucky enough to get into a great school, and she said, "Money won't be your issue." Even though she hasn't been proven right on this last one just yet, it is looking pretty... well... likely.
Calling all HuffPost superfans!
Sign up for membership to become a founding member and help shape HuffPost's next chapter