How do women measure success? Is it by mothering and having a career? How do they carry out both forms of work to their satisfaction? What helps? What hurts?
This is a weekly series about successful women who participate in the workforce in a range of ways building their careers while mothering. These women fly under the radar of the media but need to be heard. They are silently successful and warrant recognition. They are compassionate, persistently hardworking women who deserve our admiration and offer advice to new mothers. Each week I will spotlight a different remarkable woman.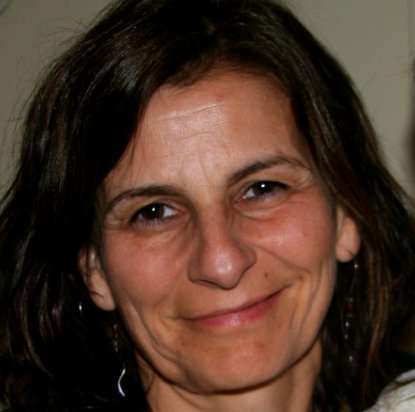 Helga Schier, with a Magna Cum Laude Ph.D. in literature was an executive editor of a division of Random House, a prestigious job managing multimedia foreign language projects that included design and marketing, recruitment, and supervision of authors with her own staff. While this was an outstanding achievement that could continue to grow, when she had twins she knew that a job requiring a lot of travel "was not quite my idea of being a good parent. I missed my kids, had a horrible time pumping breast milk between meetings, and was altogether unhappy with the thought that our nanny would spend more time with my kids than I."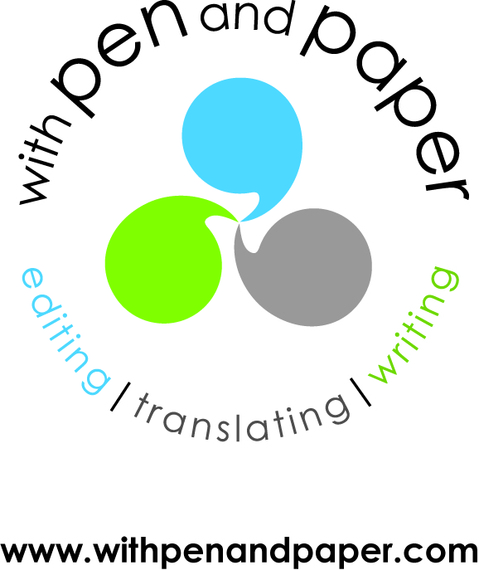 What's a brilliant mother to do after years of study and accomplishment? Well, Helga was clear on what she should do. She quit her job! She became a freelance literary editor of her own business called, With Pen and Paper, while working from home that took off exponentially to her surprise and delight.
This decision, however, did not come without conflicts between motherhood and career, even a career based at home:
"I remember one holiday season when my kids were about 3 years old. I had just booked a huge contract with a publisher that required that I work through the holidays. My husband was very supportive, and said he'd not only take care of the kids, but would also spread some holiday cheer throughout the house. One afternoon I heard one of my sons crying. He seemed inconsolable. He flew into my arms as soon as I showed up. He was too upset to speak, and so I asked my husband what had happened. 'Nothing,' he said, 'except he misses you.' That was the first time I accepted work that interfered with my family life, and until recently it was the last time, too. From their years as babies and toddlers, through pre-school, elementary school, and all the way through middle school, I have managed to arrange my work life in a way that I could be there for them when they came home. My work came second. I worked hard, but I did so at the expense of sleep or downtime rather than at the expense of time spent with my children and/or my husband."
"Have I felt conflicted? Yes, of course. Sometimes I feel I squandered my potential as a big force in publishing, that, had I continued in a full-time executive position, I could have my own imprint by now and hence a wonderful professional legacy. Would I do anything differently? No way! I am so happy that I chose to be with my children rather than an office. The years at home with our boys were a most precious gift. There is nothing more important to me than motherhood. I cannot imagine a life without my children. In fact, I think there's nothing as infuriating as putting a grouchy teenager's needs before your own, yet there's nothing as natural (to me) either. They have enriched my emotional life--and I mean the entire spectrum of emotions: love, anger, frustration , happiness. It's not all bliss."
Helga's sons benefited in many ways beyond her devoted availability. Her boys learned a great deal about how to understand and respect women: "I know they believe that women can be strong and independent, and that a partnership with a spouse requires mutual respect, understanding and support for each other's career and personal goals."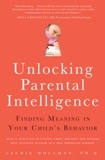 Helga edited my book, Unlocking Parental Intelligence: Finding Meaning in Your Child's Behavior, before it even got to my publisher. I think you can see how fortunate I was to have such an attuned mother read my parenting stories!
Here's Helga's advice for new mothers who want to embark on careers:
"Go for it. Go for the kids. Go for the career. Don't give up your dreams. Don't give up time with your kids. And no matter what you do, listen to yourself. But know this...You cannot and should not have to do it alone. Raising kids is a full time job and then some. You need a husband, a wife, a domestic partner--whatever the situation may be--or a bunch of really good friends or family members who will pitch in reliably."
Helga's story is moving and forthright. Leave your comments to share how inspiring and outstanding a woman she always has been and seems to continually becoming. Further, if you would like to participate in this series, contact Laurie and she'll be glad to include you, so you, too, can contribute to the growth of other women who prize motherhood and careers.


Laurie Hollman, Ph.D.'s new book, Unlocking Parental Intelligence: Finding Meaning in Your Child's Behavior, is found on Amazon, Barnes & Noble, Familius, and wherever books are found.
Related