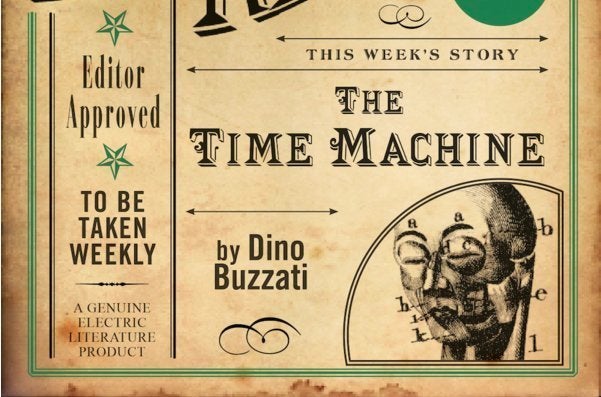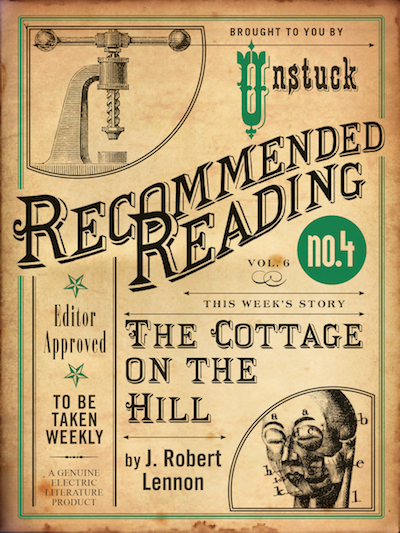 This week at Electric Literature's Recommended Reading, we feature "The Cottage on the Hill," a literary horror story by J. Robert Lennon which originally appeared in Unstuck magazine. Here's what Matt Williamson, editor of Unstuck has to say.
J. Robert Lennon writes "literary fiction," but he's the sort of literary fiction writer who grew up on sci-fi paperbacks and crime novels, and never forgot what the pulp masters taught him. He's culturally omnivorous, adventurous, and fearless. Funny and unsettling are two things he does well; boring, he's not as good at.
"The Cottage on the Hill" is a horror story, but it's a J. Robert Lennon horror story, in which the characters' loneliness -- their disconnectedness, their inability, at times, even to speak or listen to one another -- is more chilling than any of the supernatural elements. Like his new book, Familiar (which he calls "a horror novel about parenthood"), "Cottage" puts us in a world where our children and partners may be aliens or enemies, and where -- the scariest part -- we may not be able to prevent ourselves from hurting, terrorizing, or even destroying the people we most want to protect.
Two years ago, when my colleagues and I started soliciting writers for what would become the first issue of Unstuck, J. Robert Lennon was one of the first people we reached out to. Like Kevin Brockmeier, Kelly Link, and Brian Evenson, he's a writer whose work can fit as naturally in Weird Tales as in Tin House -- and is perhaps especially well suited to a journal like ours, which seeks to celebrate stories that slip between categories, or that simply defy categorization. With "The Cottage on the Hill," he gave our young literary magazine and its early subscribers a real gift, which we're excited, now, to pass on to you; by turns mysterious, nightmarish, and mournful, it's a story that's difficult to pull away from, and then hard to forget.
-- Matt Williamson
Executive Editor, Unstuck
REAL LIFE. REAL NEWS. REAL VOICES.
Help us tell more of the stories that matter from voices that too often remain unheard.