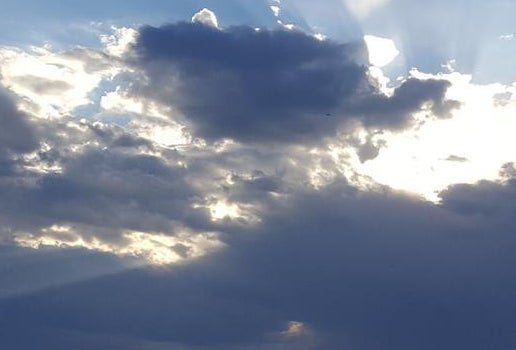 I dreamed as a child of Easter dresses, and petticoats, and all the things my binary-limited brain could imagine.
I dreamed of living, and being, and knowing the glorious truths of womanhood.
I prayed and prayed that I could somehow discover the miracle of all miracles and the most wonderful of all possible wonders; the most feminine of all things female.
After having lived nearly a half century in the soul-extinguishing confines of a male persona, which had been assigned to me by an unaware world, the universe finally provided the key to unlock the box.
Then I skipped across the stage and dutifully (and joyously) locked myself in the female box.
The joy of my partially-achieved authenticity covered up the truth like the clouds cover up the sun. It took several years for the light to find its way into my still-learning soul.
I don't fit in that box either. Not completely.
Whether by virtue of my perceived-as-male upbringing, or by virtue of my authentic existence, or perhaps some of both, I find myself a little bit left of the "F" box.
The who-I-truly-am epiphany was inspired by observing who-they-truly-are youth; leaving me literally unable to fail to see the beauty of their authenticity.
Immediately, I wondered who I might have become, how much higher my soul might have soared, had I known this amazing (shouldn't-be-a) secret from the beginning.
Eventually, I came to know that the limits of my knowledge about true authenticity were a gift, of sorts, from a society that is designed to place limits on anything non-binary.
As I watch the unbridled freedom of non-binary identity, I know that tomorrow's truth will be more true, tomorrow's freedom will be more free, and tomorrow's authenticity will be more authentic.
And I am still learning more about my own truth, and freedom, and authenticity. Right here from a little bit left of the "F" box.
REAL LIFE. REAL NEWS. REAL VOICES.
Help us tell more of the stories that matter from voices that too often remain unheard.
This post was published on the now-closed HuffPost Contributor platform. Contributors control their own work and posted freely to our site. If you need to flag this entry as abusive,
send us an email
.