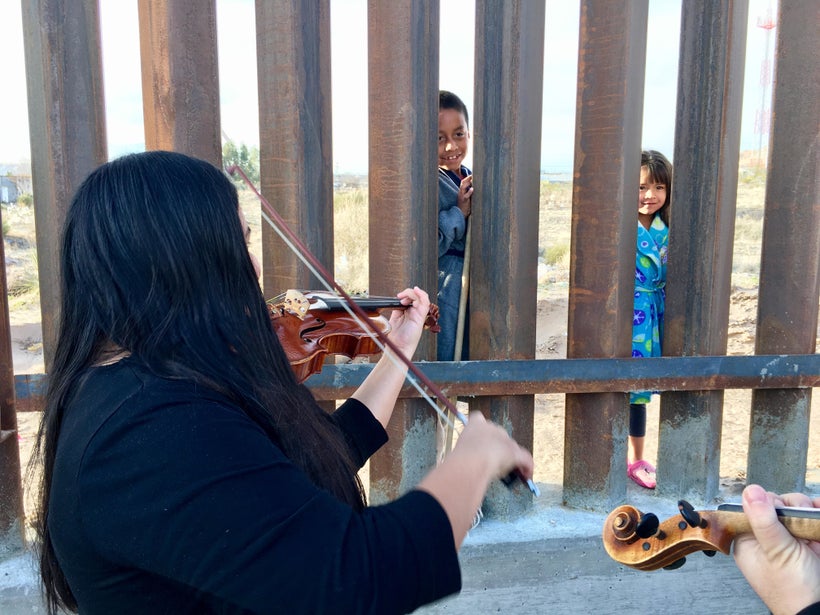 It is 8 am on a cool breezy Saturday near the US. Mexico border somewhere between El Paso and Juarez. The rolling landscape is mostly brownish yellow dirt, sand and scrub. A mountain range is framed by a bluish sky in the distance. The most glaring feature, though, is a twenty-five foot fence- stretching for miles in an east-west direction. The reddish brown metal bars are as thick as a man's leg.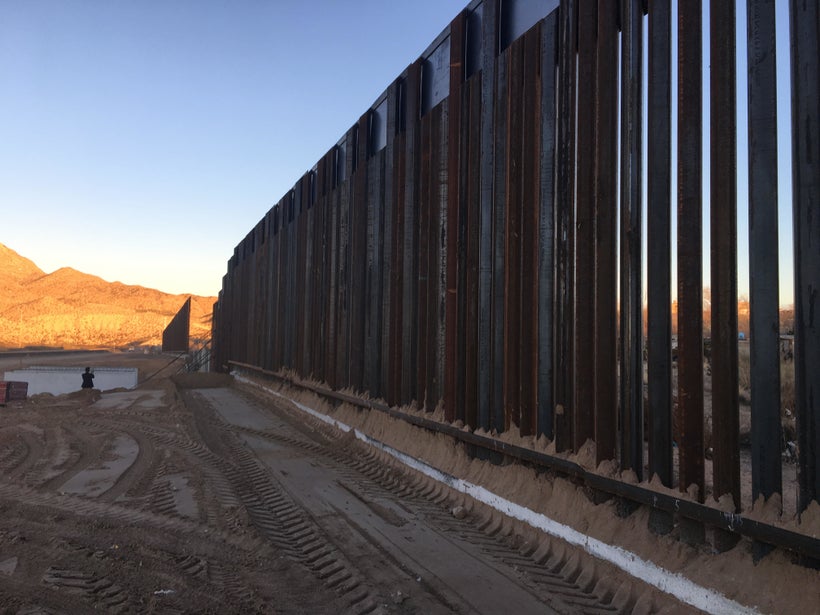 I'm here with four young musicians who make up the University of Texas at El Paso (UTEP) String Quartet. They've come to this somewhat desolate spot for a video shoot. They're performing a piece by Mexican composer Silvestre Revueltas who became famous in the 1930's for orchestral and symphonic compositions merging classical music with Mexican inspired themes. The somewhat dissonant strains of Revueltas' String Quartet #2 echo through the desert landscape and attract the attention of people living on the Mexican side. It's a humble settlement, with several dozen homes made of cinder blocks, metal roofs and wood beams.
Violinist Eduardo Garcia was born about fifty miles away in El Paso.
"I thought it was unreal. I didn't know anyone was going to come listen. You think the wall the border fence is a very distant remote thing" he muses "but there's people living close to it-just feet away from where they're still constructing it." He adds.
The quartet would be performing the Revueltas piece at the Music Unwound Festival in El Paso later that day. The festival's 2017 theme is Copland in Mexico. It's an exploration of how one of America's iconic composers, Aaron Copland, was influenced by his visits south and the music of composers such as Revueltas. The musicians standing before the fence create a poignant image.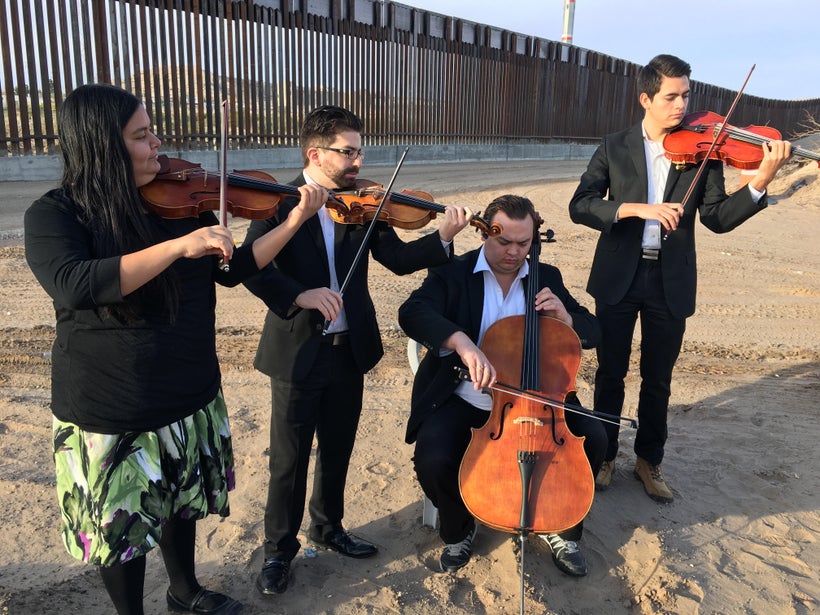 Mexico was America's Cultural Mecca in the 1930's
Joe Horowitz Directs Music Unwound. He explains that Copland in Mexico illustrates a forgotten but important chapter in US-Mexican history. "It recalls a moment in the 1930's when Mexico was a cultural mecca" Horowitz says many American intellectuals made the pilgrimage south "people like Steinbeck, Langston Hughes, Eisenstein, Copland , Strand, they're all going to Mexico for the same reason, which is that artists and intellectuals are driving social change and it amazes the world"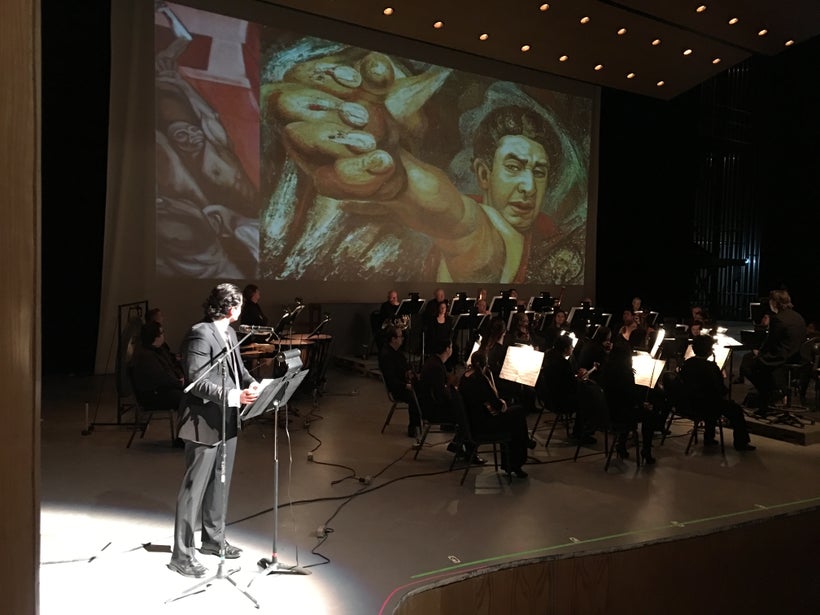 Revueltas was part of that creative explosion which happened in concert with the real explosions of the Mexican Revolution. He scored the 1935 film Redes, which deals with the hardships of a downtrodden fishing village in Veracruz, Mexico. The movie was a collaboration with the great American photographer Paul Strand and Director Fred Zinnemann.
"It epitomizes what can be accomplished through collaboration," says Horowitz.
The centerpiece of the Festival were three performances featuring screenings of Redes with the El Paso Symphony Orchestra playing the movie's score live.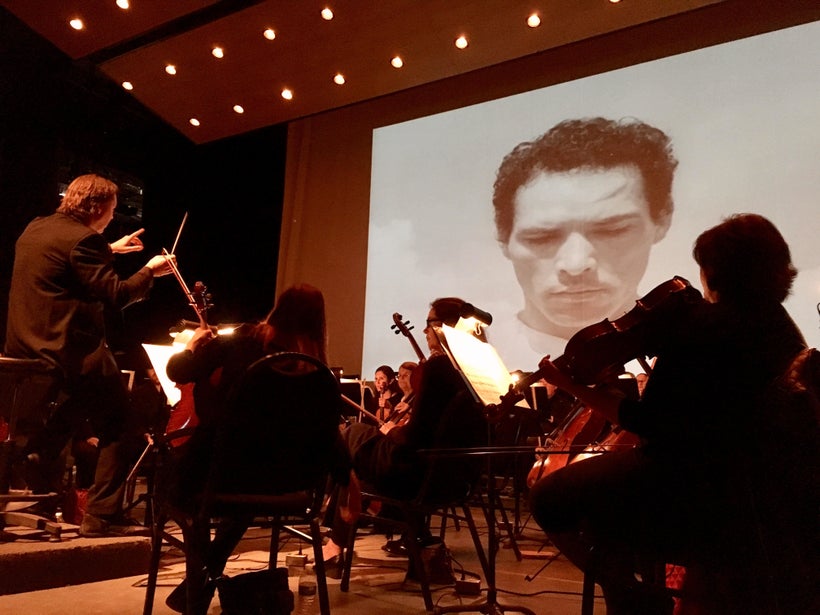 Coincidentally, this year the festival took place at a time when relations between Mexico and the U.S are strained thanks mostly to vitriolic anti-Mexican rhetoric by President Donald Trump as well as a desire to expand the existing border wall along the border at Mexico's expense. This rhetoric does not go down well in El Paso, where eighty percent of the population is Hispanic and where tens of thousands of people cross the border legally every day.
Music Unwound brings together more than a dozen orchestras and Universities in cities across the country. Each consortium performs yearly festivals in under-served communities of color. In El Paso, Texas- UTEP is the hosting institution. Doctor Lorenzo Candelaria is an Associate Provost at UTEP. He says the festival was very timely. "It's highlighting the glories of Mexico in the 1930's and I think that it bears reminding especially at a time when a lot of the rhetoric that is being thrown around is what's dangerous about Mexico, what's not acceptable about Mexico in some Americans' point of view."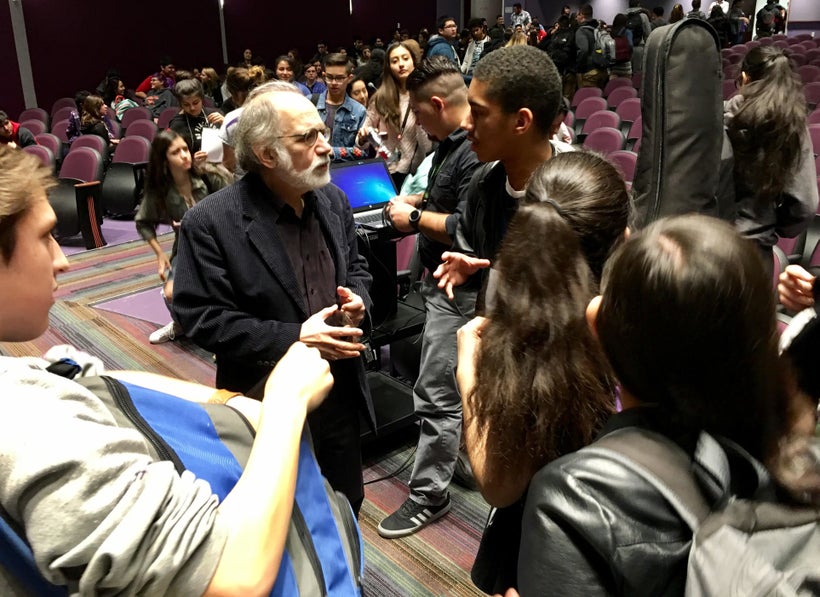 Tornillo, Texas is a hardscrabble hamlet of roughly three thousand people, thirty miles south of El Paso. It is one of a handful of small towns where Unwound workshops were held at local high schools. Students were also invited to the concerts. Tornillo Independent School District Superintendent Doctor Jeannie Meza-Chavez says bringing Music Unwound to under-served schools such as hers, offers many benefits " We don't have the funds to provide a full-time music and arts instructor for our high school and programs that open a window into the humanities are crucial for our students who live in a community that is struggling economically."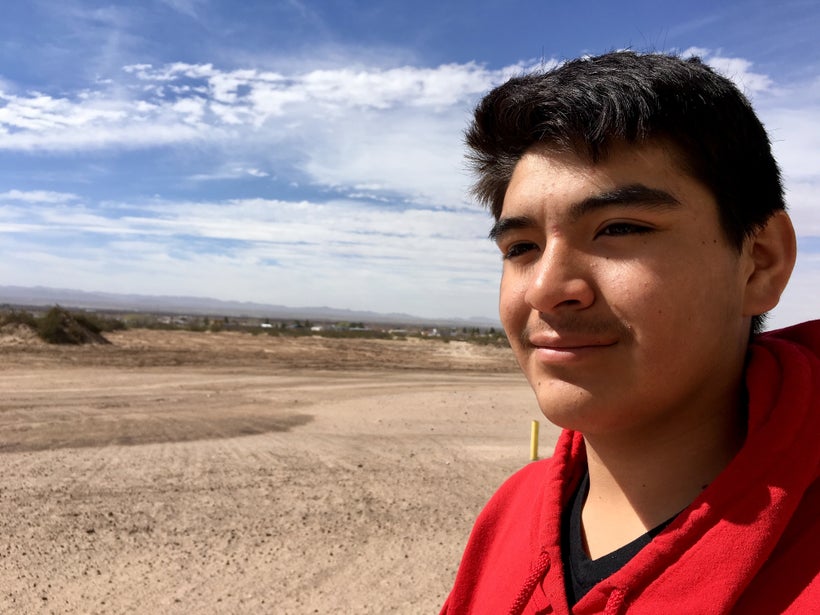 The other benefit is that Music Unwound enriches the cultural identity of her students. Jarred Flores is one of those students. He is a 15 year-old sophomore at Tornillo High. "A large majority of our community is Hispanic and it's important to know that there are Mexican composers and artists who come out and they become successful," Flores says the festival gave him a new respect for the power of classical music from Mexico. "It's something that can excite people it's been used to start revolutions it's been used in wars and I found that interesting as well"
Eine Kleine Border Wall Musik
Back at the border, the UTEP String Quartet members realize they have an audience: Two children no older than five or six. They are wearing pajamas and peer curiously through the bars. Cellist Nathan Black was born in Virginia - "On the other side, the children they come up to the fence and are as friendly as can be and on our side there are border patrol agents everywhere and people telling us not necessarily be here. I find it shocking. Why are we on the defensive? We're simply here to play music and the other side is welcoming it."
The young musicians decide to stop playing Revueltas, move closer to the fence and serenade the two astounded children with Mozart's Eine Kleine Nachtmusik. Smiles of wonderment light up the children's faces as they watch and listen. The quartet members say it was a bittersweet interlude. Orlando Barajas is a violinist from Guadalajara, Mexico. "Now we have this wall separating countries and cultures. People from America are on the defensive and we don't know why." For violinist Sandra Rivera, who is from El Salvador, this almost magical moment, this little border wall music, is an example of what is and what could be. "There is so much hate and that's not what we want and hopefully the music can change that." Violinist Eduardo Garcia looks at the fence stretching for miles and agrees, "We shouldn't be building walls we should be building bridges. I think music does that."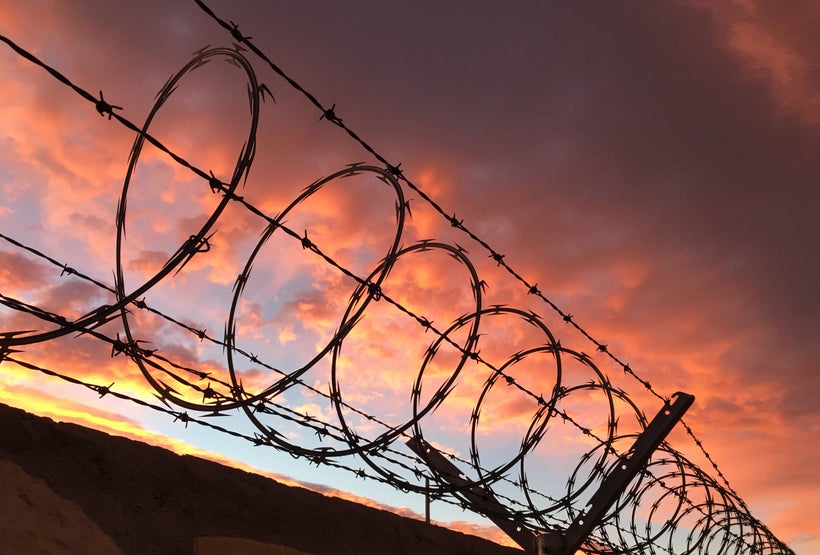 REAL LIFE. REAL NEWS. REAL VOICES.
Help us tell more of the stories that matter from voices that too often remain unheard.
This post was published on the now-closed HuffPost Contributor platform. Contributors control their own work and posted freely to our site. If you need to flag this entry as abusive,
send us an email
.