It finally hit me, many years past my twenties: my backpacking days were, sadly, behind me. This, of course, came long after I had stopped behaving like a backpacker. I had become less frugal over vacation money and had learned a great meal is worth the extra bucks. Unconsciously, I had grown tired of the dorm rooms, bunk beds and sandwiches wrapped in plastic. Slowly but surely, I have moved from getting by to living comfortably while on the road. While I am still a backpacker at heart, the way I travel has changed.
I have found myself making more time to get out of town for a day or two (in my case Los Angeles) more than I design adventures to far off lands over longer periods of time. However, my spirit for adventure and wanting something different will never leave me. Recently, I found some unique reasons to leave my backpack at home in exchange for a little luxury just outside of Los Angeles.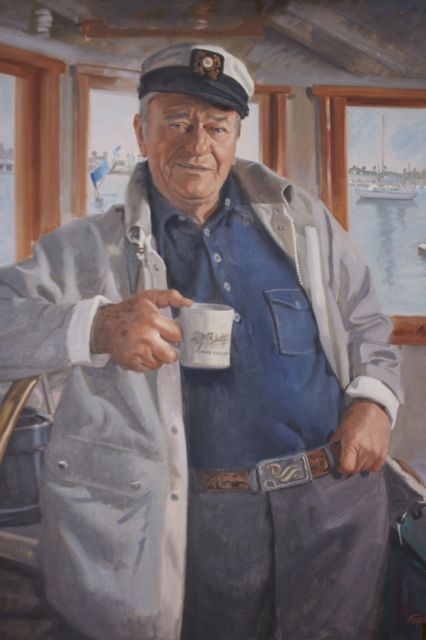 The Balboa Bay Club and Resort keeps classy luxury alive with a long history of celebrity guests like Bogey and Bacall, but it is the iconic portrait of the Duke (John Wayne) that watches over today's patrons at Duke's bar. I enjoyed the sea breeze and just chilling with hors d'oeuvres overlooking BBC&R's marina, filled with yachts.
Worth noting is the eighth annual Newport Beach Wine Festival this Memorial Day Weekend, May 27-29, hosted by BBC&R. The event boasts a Saturday luncheon with BBC&R Chefs Josef Lageder and Krisztian Karkus and 60 local winemakers.
For the Cheese
The Montage Laguna Beach, besides having one of the best views in Orange County, also employs a Maitre d' Fromage, a cheese master, for lack of a better description, at their restaurant, the Loft. The Loft maintains a selection of over 100 of the world's best cheeses. Visitors can pair cheeses with a variety of honeys, house-made compotes, jams, nuts, and candied fruit. Cheese plate selections start at $18.
For the Shore
At the Hyatt Regency Huntington Beach Resort & Spa, I found private surfing lessons through Toes on the Nose. While much of my first-time surfing experience had more to do with getting pounded by the surf than an actual wave riding, I had fun. The experience was made possible by real surfing pros from the Hyatt that had little prejudice in allowing a beginning non-local to tumble through their waves.
For the Wine
At the Ritz-Carlton, Laguna Niguel monthly "Eno-Versity" classes (Eno, short for Oenophile and referring to someone who is a connoisseur of wine) look to educate guests about the finer points of wine tasting without the pretension. Prices start at around $40. It is recommended that visitors make reservations early as this monthly event often sells out and limited to 32 participants. The next two "Eno-Versity" classes are April 15 and May 13. For those preferring to eat without the education try the Ritz-Carlton's Raya for its Pan-Latin-Coastal Cuisine.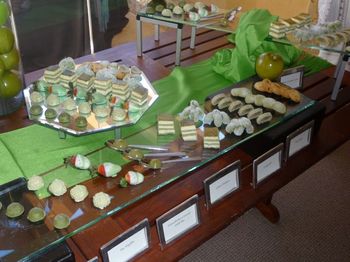 For the Food
Just a couple of hours by plane, Los Cabos is just outside of Los Angeles. I rarely rave about a particular spot for eating, but I have a new favorite with the unfortunately named Fiesta Americana. Over the last seven years, in writing about travel, I have only mentioned two chefs. Chef Gerardo Rivera makes a third. Two must-tries from Rivera's palette-beautifying creations include the "Beet Box," which is a deconstructionist version of the beet. The presentation alone is worth the experience. I also highly recommend the sea urchin soup, which was devised on a dare that sounded something like, "But you can't make this delicious." Simply put, this was my favorite eating experience of 2010. Every meal was incredible. For those hitting Los Cabos as part of the travel plans, but not staying at Fiesta Americana, you may want to stop by anyway for dinner. Or get the Tacos al Pastor and the brownie as a decadent lunch; I did. If you can convince them to make green tea truffles for you, do it.

Related
Popular in the Community