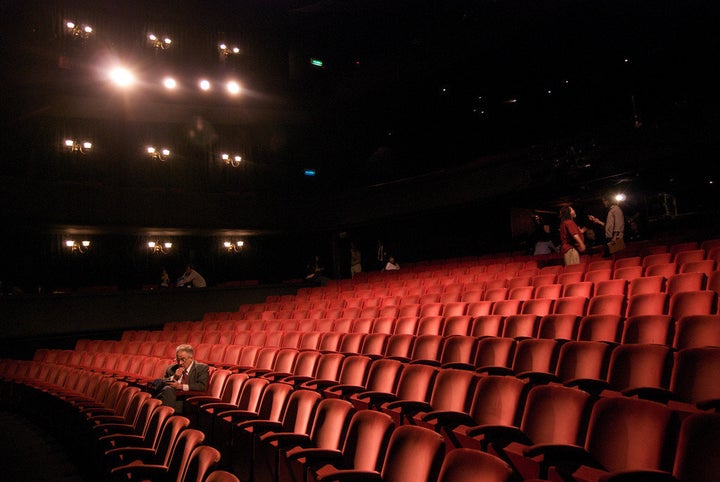 There's something magical happening up in Glencoe, Ill. It's a sparkling new production of Stephen Sondheim and Hugh Wheeler's 1973 musical, A Little Night Music -- a sophisticated, romantic comedy set in 20th century Sweden about mismatched pairs who, through a mix of fate peppered with manipulation, waltz into the arms of their ideal lovers.
One of my most cherished theatrical memories is a 2002 production of Night Music at Chicago Shakespeare Theatre, directed by Gary Griffin. Everything about it was glorious (including Barbara Robertson's earthy Desiree) and I felt it couldn't be topped -- until I saw Writers' Theatre's production a few days ago, directed by William Brown.
This production, though much smaller in scale than ChiShakes', succeeds so well mainly due to one very important thing: superb casting.
The captivating Shannon Cochran, who recently tore up the stage as the frustrated daughter in the first national tour of August Osage County, strikes the perfect balance of drama, deviousness and self-depreciation as perpetually touring actress Desiree Armfeldt. This is a woman who drinks beer in her dressing room, isn't afraid to laugh at herself and knows how to charm her way out of any situation. But then Frederik Egerman (the perfectly cast Jonathan Weir), an old flame, reenters her life, and she comes to the realization that she's, perhaps, ready to reevaluate her "glamorous life" and settle down. Meanwhile, Frederik's (much) younger wife, Anne (Kristen French, doing great things with a typically shrill role) devises a scheme to reclaim her husband with the manipulative Countess Charlotte Malcolm (Tiffany Scott, who seems born to deliver droll line readings). And the Countess is only doing so to win back her husband, the hot-headed Count Carl-Magnus (the robust of body yet thin of voice Brandon Dahlquist), who's affairing round with Desiree.
And then, in a piece of luxury casting, Tony winner Deanna Dunagan returns to the Chicago stage as a willowy and wry Madame Armfeldt, Desiree's mother. Dunagan's decidedly agile Armfeldt goes against tradition by delivering her number "Liaisons" standing up rather than in a wheelchair. Also making a knockout impression is Brianna Borger as saucy maid Petra. Borger's "The Miller's Son" isn't so much a defiant turn as it is a satisfied resignation. Such smart directorial choices make this a Night Music to cherish.
To complement this exquisite cast, we have the expert music direction of Valerie Maze, who conducts the five person chamber ensemble with great skill, barely missing a beat in Sondheim's syncopated score when Scott's Charlotte mistakenly skipped a few beats in "Every Day a Little Death."
As a huge fan of this score, the most significant change is the omission of the Liebeslieder Singers -- the five person Greek chorus that interjects throughout the play with wryly observant sung commentary. Because this production employs a cast of 11 rather than the typical 15, the Greek chorus has been redistributed to the main players. I won't go into the details of how this plays out, but the result is surprising and wildly clever. I urge Sondheim fans to check it out to see how it adds new dimensions to this masterpiece.
Finally, Rachel Anne Healy's costume designs are to die for, and Kevin Depinet's set manages to make Writers' cozy quarters feel airy and light.
This is a fine show for a Chicago summer night. Do yourself a favor and see it.
"A Little Night Music" plays at Writers' Theatre through July 8. More info here.

Related
Popular in the Community