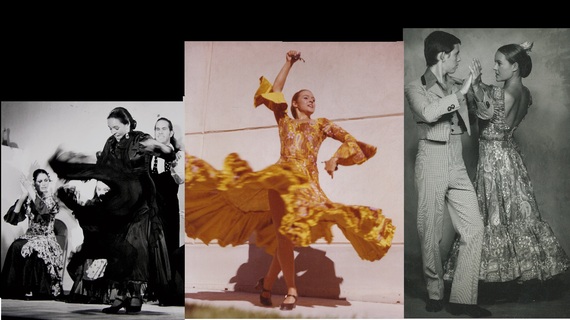 Eva Encinias-Sandoval is the mother of three children and she has been described as a Living Legacy and the creator of what is now the largest International Flamenco Festival in the North America. Eva was trained by her mother Clara García de Aranda, in her dance academy in Albuquerque, New Mexico. The festival is a celebration of family traditions, and it has preserved the culture of the decedents of the Spanish Immigrant families that immigrated to America after the Spanish Civil War in 1936-1939.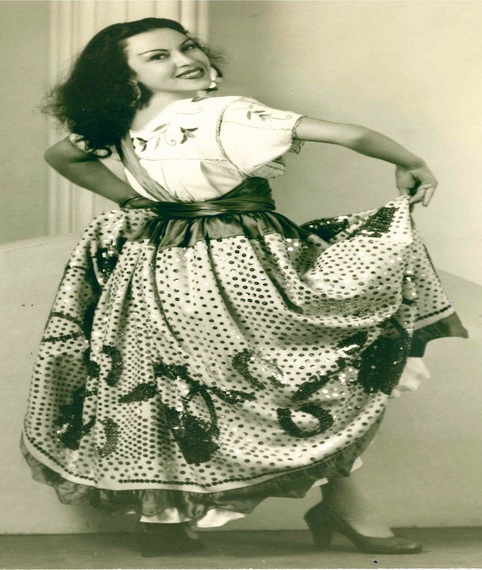 Eva describes her mother as a dancer, performer and entertainer who was taught by her brother who had travelled too many countries as a musician and a dancer to study different forms of dance. Eva describes how she was bitten by flamenco dance and how she knew at a very early age that she was going to continue to be a dancer. Eva's son, Marisol Encinias and daughter, Joaquin Encinias and several of her grandchildren are also professional dancers.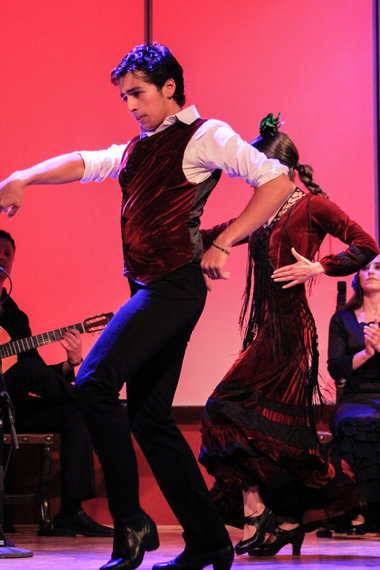 She went on to continue her mother's work at the Academy and in 1992 she established the Instituto Nacional de Flamenco (National Flamenco Institute) which has its own Conservatory of Flamenco Art and she was responsible for introducing Flamenco dance classes to the University of New Mexico.
"When I was a student at the University of New Mexico studying dance and they offered me the opportunity to teach a class in the dance program and I think that opened the door of opportunity that afforded me access to hundreds of students and then through teaching it allowed me to share Flamenco with the community in a much greater way. And with collaborators like Heritage Hotels, University of New Mexico, New Mexico True, The Hispanic Cultural Center and the Alburqurque Hispano Chamber of Commerce, this event would not be possible" Eva said.
The University of New Mexico now has the only undergraduate Flamenco concentration in a university program anywhere in the world, and that has done a tremendous amount of work to help proliferate Flamenco into the community. And through that process and experience Eva was encouraged to start the festival in 1987. After teaching at University of New Mexico for ten years she realised that not all students would get the opportunity to study and work with Flamenco artists in Spain and the festival was formed as a way to bring well world class Spanish Flamenco artists to Albuquerque. The festival which runs for a week not only includes daily performances by artists from the Spanish world including countries like Brazil and Mexico but also offers six energy-filed days of workshops structured for all levels from beginners to professionals.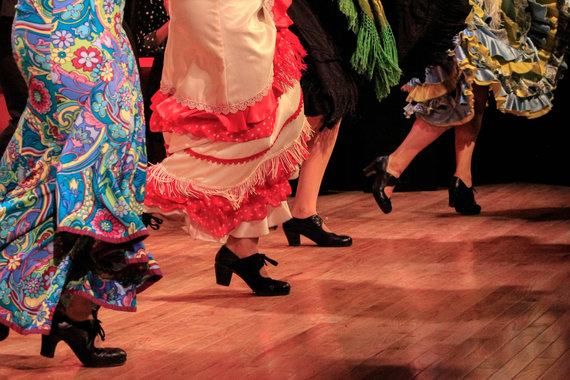 This year's festival featured artists like:
Mayte Martín, described as the best female flamenco voice of her generation.
Danzaora y Vinática, described as passion personified, whose dance form is filled with energy, rage and beauty.
Flamenco performances from Dance groups like Del 2mil y Pico, whose impossible footwork and power in rhythm mesmerises audiences from beginning to end.
Anonio Molina "EL CHORO" whose performances fuse the past, present and future to exhibit music and flamenco dance from the 17th century to the present day.
Juana Amaya who has been described by the New York Times as "Amaya is refined, a genteel dancer whose purity is nonetheless channelled into amazingly fast footwork. Her complex rhythms are honed into filigreed quiver".
And Manuel Liñán, who New York Times described as "An eccentric, following his own version of a path opened by several contemporary flamenco dancers who flaunt their inhibition."
Other artists featured were Pedro Pedro Córdoba, Rocío Molina, Gema Moneo, Daniel Navarro and Yjastros - The American Flamenco Repertory company.
Eva Encinias-Sandoval said, "I feel that dance like any language is a form of communication and through this International Flamenco Festival we not only celebrate where we are from but we have managed to preserve a very unique part of our colonial history and are able to bring Spain to not only her descendants in New Mexico but to the world. And through our Charter school, the Conservatory and the University of New Mexico, Albuquerque is now the city to bring Flamenco to the community and the world"
To find out more about Flamenco in Albuquerque visit:-
Popular in the Community