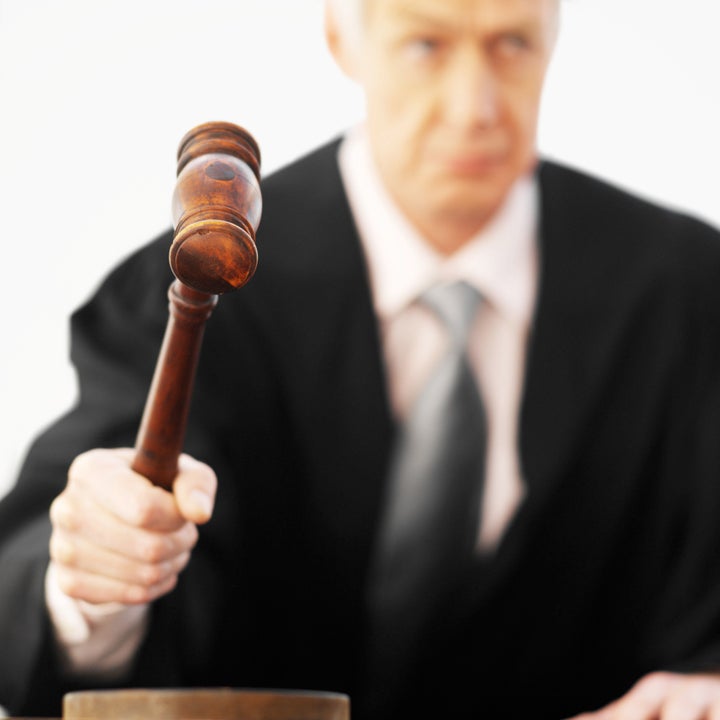 The Philippines experienced a judicial milestone on Tuesday with the conviction of Renato Corona, Chief Justice of the Supreme Court of the Philippines, for failure to declare several high value assets -- including US$2.4 million in foreign currency deposits -- on his Statement of Assets, Liabilities and Net Worth (SALN). The Senate, sitting as the Impeachment Court, voted 20 to convict and 3 to acquit, easily surpassing the 16-vote threshold for conviction. Following the conviction under Article II of the complaint, Senate President Enrile decided to forgo voting on the two other articles of impeachment that were covered in the trial. Corona is the first impeachable official to be successfully impeached and convicted in Philippine history.
Corona had been impeached in the House of Representatives in December. Tuesday's verdict paves the way for him to be removed from office and to be permanently disqualified to hold "any" public office. Under Philippine law, only after removal and disqualification can an impeached (and convicted) official be subject to prosecution, trial, and punishment through ordinary courts. In fact, Ombudsman Conchita Carpio-Morales admitted before Senator-jurors that her office was undertaking a "fact-finding investigation" -- a stage prior to preliminary investigation that could lead to a finding of probable cause for a string of criminal cases against Corona. It seems likely that Tuesday's conviction will only be a first step in prosecuting Corona -- and possibly his family and close associates -- for alleged graft and corruption.
Eight articles of impeachment were originally brought against Corona by the lower House, which included culpable violation of the Constitution, graft and corruption, and betrayal of public trust -- citing specifically his "undue closeness" to former President Gloria Macapagal-Arroyo (who is under hospital arrest for electoral sabotage and plunder while in office) and his suspected affinity for siding with her administration in politically-significant cases. As weeks drew out into months, the prosecution made the controversial decision to drop five out of the eight articles in order to focus on Articles II, III, and VII.
It was clear from the outset that the prosecution's best bet for a conviction was under Article II. The articles of impeachment that stressed Corona's partiality and flip-flopping decisions listed several Supreme Court cases -- decisions which were collegially rendered, at times by a clear majority. The task for the prosecution under these articles had been always uphill and would have required sufficient extrinsic evidence that Corona had a clear bias in favor of Arroyo, and having exerted undue influence over the other Justices, leading to partial voting patterns. In presenting its case, managing the tension between collegiality and personal accountability was clearly a difficult task for the prosecution.
Following the Supreme Court's February "Valentine Resolution" which effectively prohibited high court justices from testifying against each other, the witness list of the prosecution -- which included Justice Maria Lourdes Sereno, a consistently strong dissenter in the Corona Court -- was virtually scrapped. Whereas under Article II -- where Corona was accused (and, on Tuesday, convicted) of non-disclosure of wealth in his SALNs, the prosecution was able to present 17 witnesses and 166 documents. Although the prosecution had been heavily criticized for bungling its case -- at times drawing accusations from different camps of presenting documents that were fabricated or of unreliable origin -- and with half its witness list lost to a controversial court ruling, the House prosecution prevailed by showing that Corona had indeed betrayed the public trust and committed culpable violations of the constitution by continuously omitting to report high value assets.
In the Philippines, public officials are constitutionally required to file a SALN each year to verify that they are not funneling money to themselves from their government positions. In a bold move, the defense presented the Chief Justice himself as witness during the final weeks. While attempting to refute many of the accusations against him that centered on his finances and properties, Corona insisted that he was not required to declare PhP 80.7 million (US$1.8 million) in bank deposits, because these were co-mingled funds, nor his US$2.4 million in foreign currency deposits, because the Foreign Currency Deposit Act (Republic Act 6426) provides for absolute confidentiality. But the defense's decision to call Corona to the stand was in no small part driven by Ombudsman Morales's own testimony before the Senate, which aimed to show that Corona had 82 dollar-denominated bank accounts between 2003 and 2011 (coinciding with the reign of former President Gloria Arroyo) with total "inflow" of $28 million and "outflow," at $30 million. At least $12 million of this was described as "fresh deposits" that were untouched.
Prior to reading the verdict, all 23 Senators were each given a chance to explain their vote. Senator Ralph Recto, in particular, effectively articulated the sentiments of many of the senators regarding Corona's failure to properly disclose his assets by saying:
...There is no such thing as an SALN so statistically perfect that it is precise to the last decimal point. If a government employee is asked to catalogue what he owes and what he owns, some information may fall into the crack, not as an act of deliberate concealment, but as an unwitting omission done in good faith.

So this boils down to the degree of the unintentional miscalculation, and logic dictates that we accept slight inaccuracies because if we leave no room for those, then, believe me, no government official will be left behind his desk.

In the case of the Chief Justice's SALN, the undeclared assets are so huge, 50 times more than what he declared in cash - 2.4 million in U.S. dollar deposits, 80 million in peso deposits - that they cannot be brushed aside as innocent exclusions....
In uniquely Filipino fashion, the impeachment trial had become its own daytime soap opera, with Sen. Miriam Defensor Santiago giving lengthy tirades about the ineptitude of the prosecution, Corona weeping during his testimony (on cue), and Senator Enrile calling a lock down in the Senate after Corona apparently attempted to walk out of the court room without having been excused as a witness, among an array of other circus-like acts. However, in a country that has grown used to removing high-ranking public officials through mass mobilization and street protests, the conviction of a sitting chief justice can be seen not only as a sign of political maturity for the Philippines, but also as a right step towards an effective anti-corruption and good governance campaign heralded by the Aquino administration.
Or so it seems. The early emphasis of the impeachment trial of Corona on partiality and subservience to Arroyo was clearly eclipsed by Article II and Corona's SALNs -- in short, his conviction seems unrelated to the greater question of partiality. What would this mean for President Aquino and his insistence that what Filipinos have today is an Arroyo court? Following Corona's conviction and removal, the president might well choose to pursue impeachment efforts against the other justices, but this seems too strenuous an effort for too little potential reward, and it is unclear if revving up another impeachment train will accomplish the very objectives of Aquino's anti corruption campaign; if Aquino wants to go after other high ranking officials in the judiciary or elsewhere, it may be best for the Ombudsman to act first. This way, anyone who happens to be in the House's prosecution panel will have in her hands a strong, well-founded case in the event that an impeachment will be necessary.
There was no question that the House prosecution was lackluster. With congressmen accused of not knowing how to be lawyers, and the defense panel accused of not knowing how to be politicians, the Senate halls can be a marketplace. In the end it may have been Corona's own admission that indeed he had multimillion dollar and peso accounts which led to an adverse judgment. As the Philippines closes this chapter on impeaching high government officials, Mr. Aquino should focus on fighting endemic corruption and, in turn, get to the root of the problem of widespread poverty. Tuesday's conviction is certainly a step in the right direction. If Mr. Aquino stays focused on grassroots reform and avoids the temptation to revert to flashy moments of soap opera, which many have come to expect (and perhaps even look forward to), the Philippines can finally cast off its image as corrupt to the core and beyond help.
The audacity of the defense to say that President Aquino was embarking on a witch hunt, and that the pursuit of Corona and Arroyo are nothing more than political vendettas, speaks loudly to its presumption that the end result of the trial would be 'business as usual'. Indeed, if President Aquino and the Senate were cut from a different cloth -- the same old cloth -- a mistrial would have been declared for some ridiculous reason, or Corona's and Arroyo's vain attempt to feign illness would have succeeded in securing their release. This time, it is different. The world is watching. Now, it is imperative that an appropriate sentence be dispensed -- both on Corona and Arroyo -- and that both serve their entire duration of that sentence. Otherwise, the President and the country open themselves up to living up to now dated expectations about how justice is served in the Philippines.
The authors thank Joan Martinez for her comments.
Edsel Tupaz is a private prosecutor of the House prosecution panel in the impeachment trial of Philippine Chief Justice Renato Corona. He is a graduate of Harvard Law School and Ateneo Law School, founder of Tupaz and Associates, and a professor of international and comparative law, based in Manila.
Daniel Wagner is CEO of Country Risk Solutions, a cross-border risk management consultancy based in Connecticut (USA), and author of the new book Managing Country Risk (www.managingcountryrisk.com).
Related
Popular in the Community