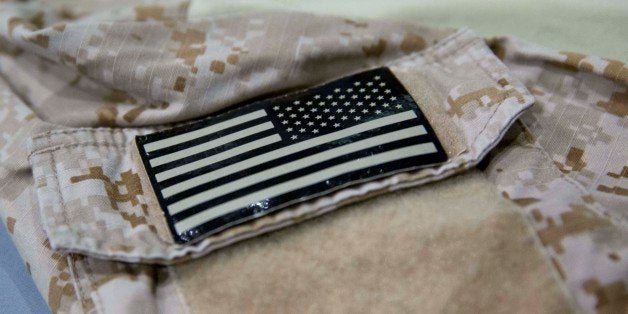 The Only Easy Day was Yesterday -- Navy SEAL Saying
With the latest news about controversies of Navy SEAL Mark Owen writing a book about killing Osama bin Laden, and the naming of former SEALs involved in the mission, SEALs are on everyone's mind. The topic of Navy SEALs or Navy Special Warfare -- Sea, Air, and Land -- forces has always captured the imagination of the American public, with films like Zero Dark Thirty, Captain Phillips and Lone Survivor being extremely popular. Several books have been written that examine their exploits. One would expect them to be heavy on swagger and bravado, and while that does happen, they more often show the intelligence and professionalism of these quiet warriors
Lone Survivor: The Eyewitness Account of Operation Redwings and the Lost Heroes of SEAL Team Ten by Marcus Luttrell with Patrick Robinson. In 2005, four Navy SEALS went on a reconnaissance mission on the Afghanistan/Pakistan border. Five days later, only one, Marcus Luttrell was still alive. It's now a major motion picture starring Mark Wahlberg.
Service: A Navy SEAL at War by Marcus Luttrell and James D. Hornfischer. A thrilling war story tells more about Luttrell's famous mission in Afghanistan and about his intense combat tour in Iraq. There was much more to this SEAL than Operation Redwings, where he was the sole survivor of a battle against the Taliban.
No Easy Day: The firsthand account of the Mission that killed Osama bin Laden by Matt Bissonnette, under the pen name Mark Owen. This book tells the story of Operation Neptune Spear and the raid by Navy Special Warfare Development Group, a.k.a. DEVGRU or SEAL TEAM Six that killed Osama bin Laden. It's a former New York Times #1 Bestseller.
No Hero: The Evolution of a Navy SEAL by Matt Bissonnette, under the pen name Mark Owen. It's the story of his thirteen years as a Navy SEAL and his many missions and the lessons they taught him about himself. With his previous best seller and the national attention from government prosecution, this one will be interesting. Many of the lessons are as applicable to someone in business or industry as they are for one in the military.
The Trident: The Forging and Reforging of a Navy SEAL Leader by Jason Redman with John Brunning. Redman tells his inspirational own story from arrogant SEAL to proven combat leader, to wounded warrior and role model for the disabled. He is brutally honest about his own shortcomings and how many so many people took the time and did so much to help him.
Battle Ready: The Memoir of a SEAL Warrior Medic by Mark L. Donald with Scott Mactavish. Decorated SEAL and combat medic, Donald, gives the reader an in-depth look into the world of special forces medicine and his own courageous fight with post-traumatic stress disorder. With so many veterans returning with PTSD, his opening up about own struggle is very enlightening.
American Sniper: The Autobiography of the Most Lethal Sniper in U.S. Military History by Chris Kyle, Jim DeFelice and Scott McEwen. This biography of the extraordinary life and all too soon death of a master sniper and Navy SEAL. His exploits on Iraq were legendary where he was known as "the Devil of Ramadi" due to the damage he caused Iraqi insurgents. Soon to a major motion picture with Bradley Cooper.
The Red Circle: My Life in the Navy SEAL Sniper Corps and How I Trained America's Deadliest Snipers by Brandon Webb. A highly trained and skilled Naval Special Operator with numerous combat deployments makes for a great read, but his role as Course Manager for the SEAL sniper training program is what makes this book noteworthy. Famous SEAL snipers like Chris Kyle and Marcus Luttrell were trained in his program.
Trident K9 Warriors: My Tale from the Training Ground to the Battlfield with Elite Navy SEAL Canines by Michael Ritland and Gary Brozek. From Iraq to Afghanistan to the U.S., military working dogs heroically and faithfully serve alongside the troops. Ritland, a former SEAL, shows the many extraordinary details that go into providing the amazing animals to the SEAL Teams and the government.
A Captain's Duty: Somali Pirates, Navy SEALs, and Dangerous Days at Sea by Captain Richard Phillips. Famously told in the Tom Hanks film, Captain Phillips, Phillips was captain of the merchant ship the Maersk Alabama when it was boarded by Somali pirates. Held at gun-point for several days, the situation was eventually resolved by action from Navy SEALS.
Calling all HuffPost superfans!
Sign up for membership to become a founding member and help shape HuffPost's next chapter