It's not all fun and games predicting what the hottest toys will be for any season--especially for the holidays! We're often asked: What will become the next schoolyard currency? Top kids' wish lists? And, a favorite, which toys do we grab now because they will be hard to find or sold out by Christmas? Imagine the look on a child's face when they open that birthday present or gift-wrapped box under the tree Christmas morning (Hope it's not clothes!). Can you feel the pressure?
Well, each year, our Toy Insider team does the heavy lifting, evaluating thousands of toys all year long and coming up with the ones we believe will be the biggest hits with some of the toughest critics--kids! As we celebrate our 10th year, we thought it would be fun to take a look back at some of the hottest toys from the past decade (A little #tbt, if you will).
Who knew that a fairy that you could fly with the palm of your hand, action figures that jump into your video games, and a new Disney princess that conjures up snowstorms would be so popular? We did! Check out some of our favorites.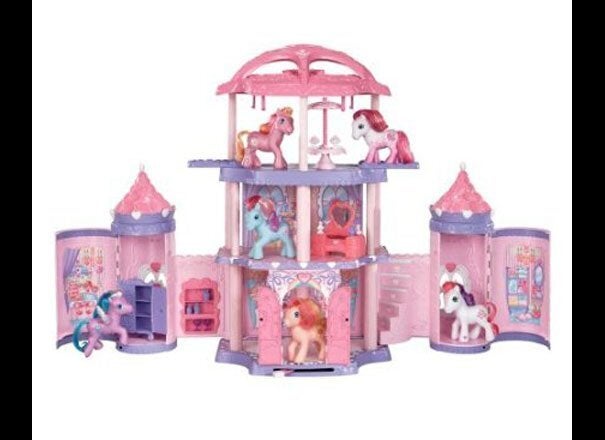 Hottest Toys of the Last Decade
You may wonder... how do we predict which toys will resonate with kids, and moms and dads too? If we could just check with Magic 8 Ball, think how much easier our jobs would be! It's truly a combination of many factors:
We look for innovation, originality and wow factor.
We consider play value, or how much play time a kid gets out of a toy in comparison to the price.
We look to see that the play pattern really matches the age group for which it is recommended.
We try to steer clear of "watch me toys," or toys that you hit a button and just watch.
We look for interactive toys that engage kids for hours on end--ones they'll want to play with over and over, and over again.
Grow-with-me toys are always a fan favorite, so that toy you bought for baby doesn't just end up collecting dust in the playroom, but follows them through their toddler and preschool years as well.
There are always new and old characters that we adore, especially when they come to life through toys.
We love toys that teach, ones that span generations, and ones that the whole family can enjoy together.
And, most of all, we love toys that are FUN!
Also, it's important to remember that while one toy may be hot for one child, it may not be hot for your child, which is why our team creates an annual holiday gift guide of hundreds of editor approved toys to match every child's age and interest.
The bottom line: Our job is not easy, but it sure is fun!
Stay tuned for a look at some of our editor picks for the hottest toys for 2015.
Laurie Schacht also known as, The Toy Insider Mom, has been covering the toy industry for more than 20 years. The Toy Insider produces an annual holiday gift guide in Woman's Day magazine, and also serves as a trusted resource for parents all year round at TheToyInsider.com and through social media.