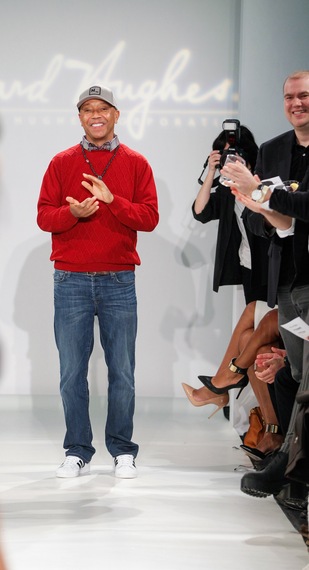 Russell Simmons created Argyleculture with the Urban Graduate in mind -- a term coined by its founder that defines an emerged male and female consumer born and bred in the hip-hop culture, now mature and successful in his or her own right. The brand represents a "modern" American point of view, which is cross-cultural, therefore, the brand genuinely speaks to all races, colors and backgrounds.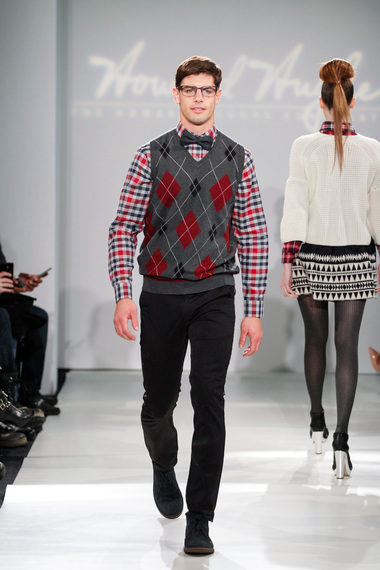 In collaboration with the accomplished tailored clothing company, Peerless Clothing, Argyleculture products feature traditional and classic elements that appeal to all fashion conscious men and offer wardrobe options across sportswear, clothing and accessory categories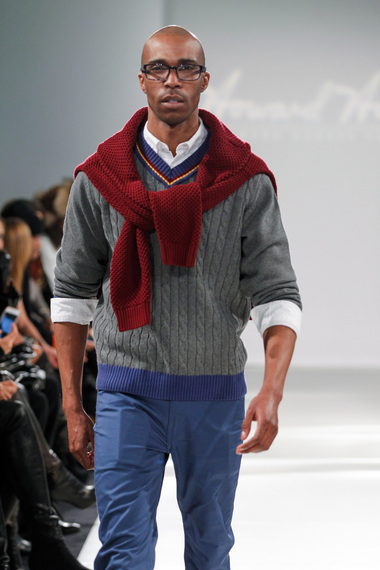 What is the theme behind your brand, Argyleculture?
I interpret the classics always with a younger, more fun twist. The urban graduate theme evolves from the youth culture, as well as the style, music and hip-hop culture that has formed the streets.

What was the inspiration for your Argyleculture fall/winter 2015 collection?
It is a subtle, honest expression that I give from my heart and I create my version of what I would wear as I evolve. For this fall collection, I think the details are special. With the American classics, everything changes every year, so each year our collections become more colorful and edgy.

What are your favorite looks in the fall/winter 2015 collection?
This fall collection contains a fresh, young and accessible feel with classic pieces such as stylish argyle vests, bow ties and slim-fit jeans.
Do you have any day-to-night looks in your fall collection?
Our classic, slim suits and slim-fit jeans are great day-to-night looks.
How was the experience collaborating with ModaBox for your Argyleculture fall/winter runway show?

It was a lot of fun collaborating with Monica Phromsavanh, CEO/Founder of ModaBox for the Argyleculture fall/winter 2015 runway show during New York Fashion Week. The women's looks that ModaBox styled for the show were sexy, yet classic staples for the fall season.
What are your essential pieces for this current spring season?
This season, I am wearing really thin sweaters, light vests and I love a pink oxford shirt that has sheen to it.
What's next for your brand?
We plan to broaden our distribution.
Do you have anything else to add?
For me personally, I do what I love and I have always made what I love. I believe that success is all about making it and evolving as a productive member of society who is best in his craft, in charge, and helps to change the world.

Photo Credit: Thomas Concordia/WireImage