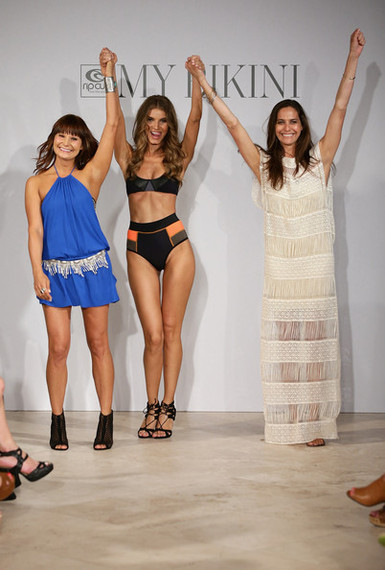 During Mercedes-Benz Fashion Week Swim 2015, the popular surf brand, Rip Curl launched as a swimwear label with a neoprene bikini collection, using the same fabric it became known for in its wetsuit design.
The talented swimwear team behind Rip Curl's bikini collection includes Mary Miller, Rip Curl Vice President of Design and Merchandising and Rip Curl's bikini designer, Anna Amejko. Over the past six years, Mary Miller has also served as Global Chairman, overseeing the Girls' business globally and has helped Rip Curl flourish into a top tier swimwear brand.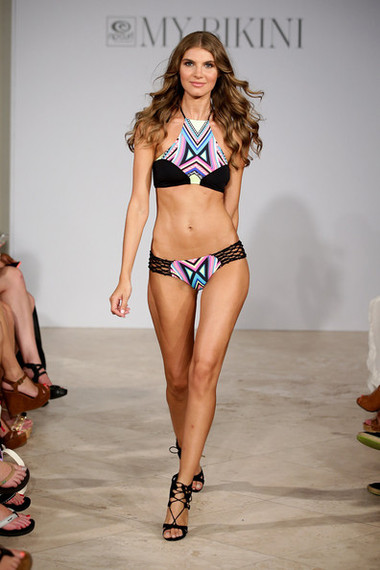 The Rip Curl Swim 2015 collection was inspired by elements from surf destinations around the globe including Namotu, Fiji and Bali, Indonesia. Key looks in the collection include sleeved body suits and neoprene bikinis designed in geometric and ikat print patterns accented with crochet and mesh details.
What is the inspiration behind the Rip Curl brand?
Rip Curl is the ultimate surfing brand made for surfers by surfers.
What is the theme for the Rip Curl Swim 2015 collection?
The Rip Curl Swim 2015 collection contains a tribal and electric beach theme with high contrast pieces in bold vibrant shades of coral, blue and neon hues.
What are your favorite pieces in your Swim 2015 collection?
We love our high fashion neoprene wetsuits and our reversible swimwear pieces.
What's next for your brand?
We are looking to expand our neoprene bikini collection to turn up the volume with new fabrics and styles.
Photo Credit: Neilson Barnard/Getty Images