Last week Netflix debuted its hotly anticipated new series, The Crown. The first season of the show includes 10 episodes, spanning the first decade of Queen Elizabeth II's reign. And while the series' high-quality drama has been receiving a lot of attention, so has its sumptuous interiors. It has been widely reported that the production had a budget of a rumored $100 million — with a lot of that clearly going toward the elaborate sets. And while there's an obvious appeal of such heady eye candy, it also helps make the narrative feel as realistic as possible. This fact certainly was not lost on creator Peter Morgan, who tends to do a deep dive into history's hidden gems for his various projects. (Morgan's résumé also includes writing the film The Queen and the play The Audience, making him somewhat of an expert on Britain's current monarch.) Above, we're taking a look back at Queen Elizabeth II's royal homes throughout the years. Source materials for Morgan's set designers perhaps, but also a window into the royal world.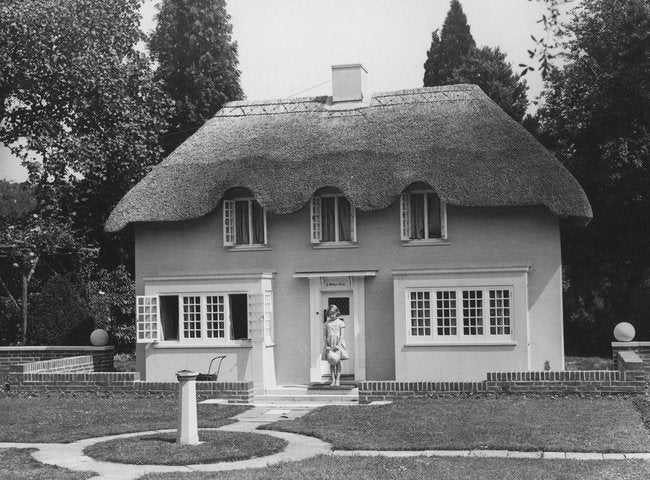 Princess Elizabeth at the doorway of Welsh House, a miniature cottage on the grounds of Royal Lodge, Windsor, 1933. The cottage was presented as a gift to her and Princess Margaret by the people of Wales.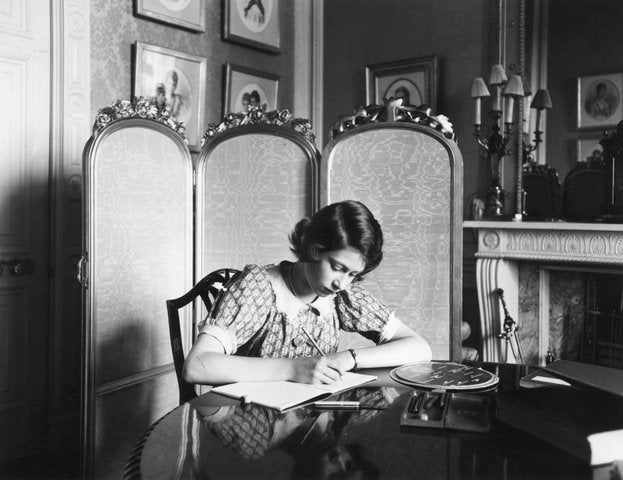 Princess Elizabeth studies at a desk in Windsor Castle, 1940.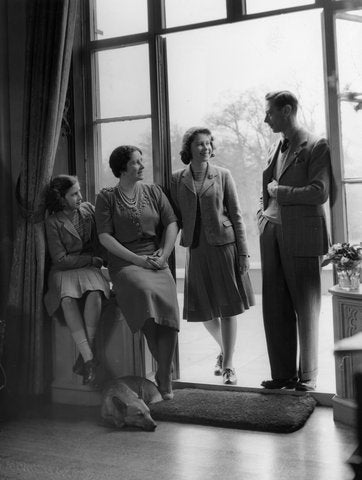 King George VI relaxes with his wife, the Queen Consort Elizabeth, and their children, Princesses Elizabeth and Margaret, at the Royal Lodge, Windsor, 1942.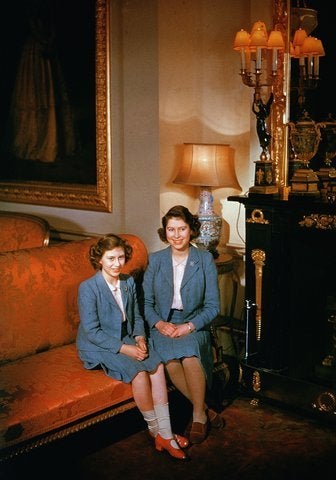 Princess Elizabeth and Princess Margaret at Buckingham Palace, 1942.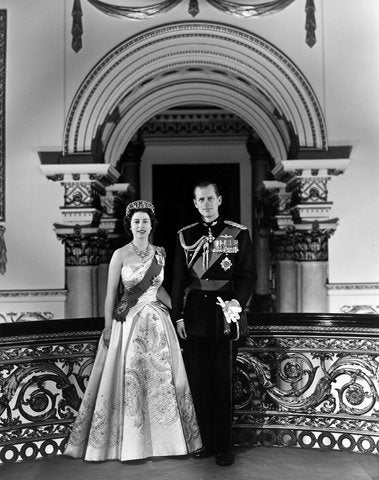 The future Queen Elizabeth II and Prince Philip, Duke of Edinburgh, pose for a portrait at home in Buckingham Palace, December 1958.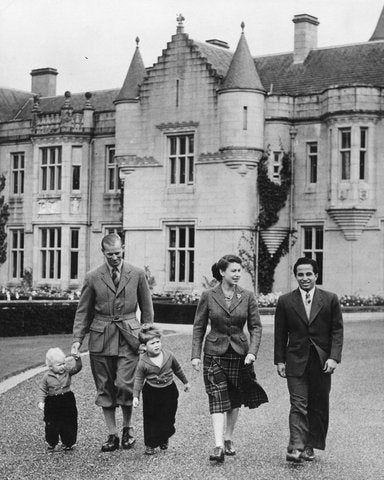 Queen Elizabeth II and Prince Philip and their children, Prince Charles and Princess Anne, on the grounds of Balmoral, Scotland, September 1952. King Faisal II of Iraq, their guest at the time, is pictured here as well.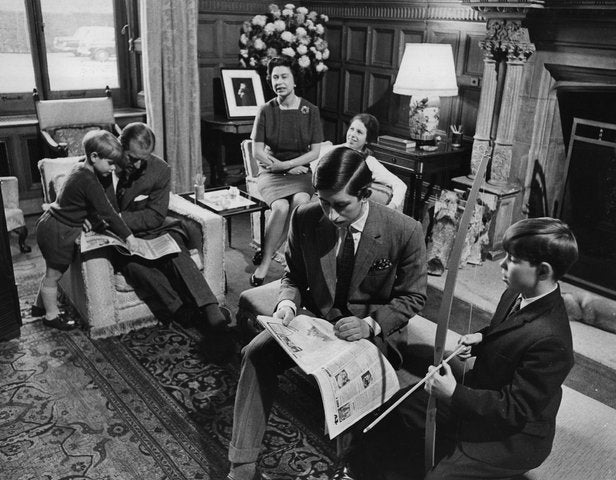 The royal family relaxing in a drawing room at Sandringham House, Norfolk, April 1969. Clockwise: Prince Edward, Prince Philip, Queen Elizabeth II, Princess Anne, Prince Charles, and Prince Andrew.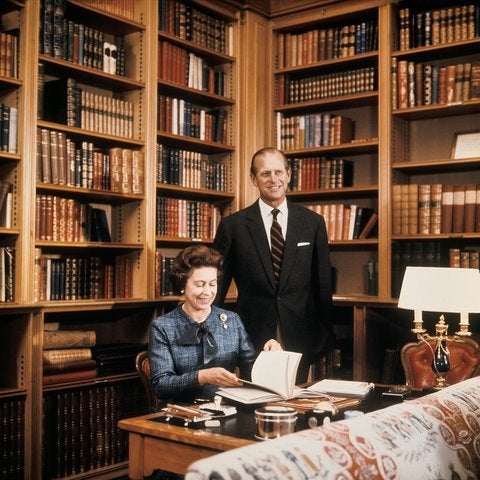 Queen Elizabeth II and Prince Philip in the library of Balmoral in Scotland, September 1977.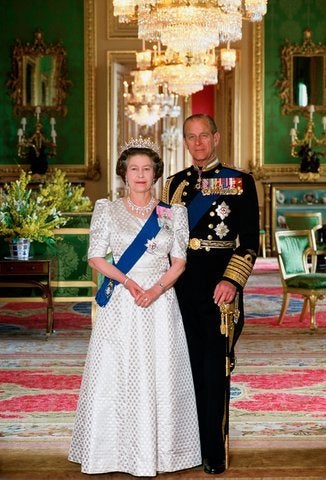 The Queen and Prince Philip in the Green Drawing Room in Windsor Castle, 1987.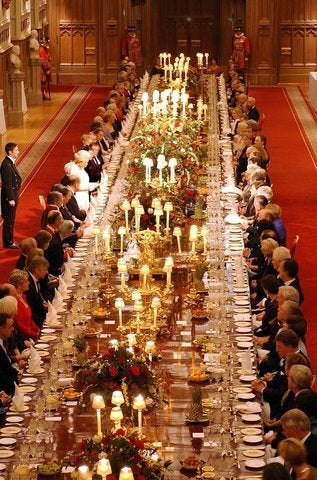 Queen Elizabeth II addresses guests at Windsor Castle, 2004.