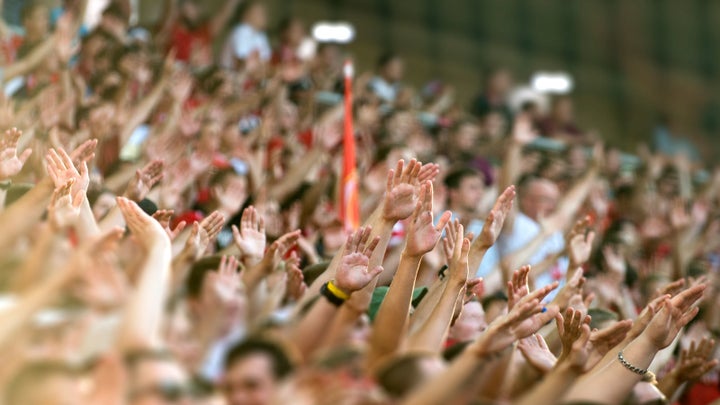 Back in 2015, the NFL was far and away "America's Game." Average viewership had peaked at 17.9 million per game, ad revenue had also peaked at $3.8 billion dollars, and daily fantasy sports games from FanDuel and DraftKings were all the rage. The epic Super Bowl between the Patriots and Seahawks was also the highest rated in nearly 30 years, with 49.7% of households tuning into the big game.
Since then, things have changed. Average viewership declined to 16.5 million per game last season (some of that was attributed to the presidential election stealing attention) and had further declined to 15.2 million per game through week 13 of the current season. To be fair, these are still lofty numbers, but what's behind the steady decline? Theories have surfaced, blaming "football fatigue" as well as "cord cutting," with fans catching the highlights or tuning in through streaming devices. Disney's recent move to acquire Fox seems to confirm that they agree that streaming is the present and the future of sports. Additionally, specific to this season, a rash of player injuries (especially to the vital Quarterback position) has diluted the level of play on the field.
The epic Super Bowl between the Patriots and Seahawks was also the highest rated in nearly 30 years, with 49.7% of households tuning into the big game.
Perhaps the most obvious is the drama surrounding the league over the last few seasons. From concussion settlements, to allegedly deflated footballs, and the polarizing protests during the national anthem, there has seemingly been more controversy surrounding the sport than at any time in the past.
Dr. Jonathan Friedman, a Sports and Clinical Psychologist with the COR Group in Glen Rock, NJ, offers that the intersection of politics and the NFL has eliminated the element of escapism that the game once had to offer. "Fans of the NFL have long come to expect football, and professional sports generally, to be a needed diversion from everyday life and its stresses. In addition, watching sports and following "your" team can provide a sense of continuity year over year, as well across generations. Over the past few seasons the NFL has become politicized in a manner most fans perceive to be adversarial, and this seems to be driving a wedge between the players and a significant portion of their fan base," said Dr. Friedman.
A September survey conducted by Global Strategy Group would seem to validate Dr. Friedman's statements, indicating that 51% of NFL fans either somewhat or strongly disapproved of the player protests during the national anthem, with 40% of those same respondents indicating they were "less interested" in the NFL because of the protests, with just 14% reporting "more interest", and 43% reporting "no impact" on interest.
With the NFL losing consumer attention and brands looking to possibly invest in other popular sports, we ran a study examining how NFL fans differ from fans of other major league sports. Our analysis surveyed close to 39 million people showing interest in the NFL, NCAA football, Major League Baseball (MLB) and Major League Soccer (MLS) between October and November of 2017, with interest defined as people reading editorial online or conducting searches. These data sets include demographic information, shopping habits, brand preferences, and even political allegiances.
Demographics: The NFL fan is 41% more likely to be a Male than a Female, and is most likely to fall with the 50-59 age range. Where the NFL seems to be losing viewer interest is within the 20-29-year-old age range, as those consumers are 10% less likely to be interested in the NFL. In terms of income, we see the "sweet spot" for interest for online users with a household income between $75-$100k (10% more likely than average to earn this amount).
Lifestyle, Sports and Shopping: NFL fans are also 10% more likely to drive a Chevrolet and 19% more likely to be classified as frequent purchasers of pizza. Politically, they are about 13% more likely to be Republican over Democrat, with an associated 6% more interest in Paul Ryan than other political figures. The MLB was the chief competitor for the NFL during the timeframe this data was run (Fall 2017), with NFL fans more likely to show interest in baseball than other major sports leagues that were active at the time, such as the NBA or NHL.
Demographics: NCAA football fans are about 18% more likely to be aged 41-45 (a bit younger than their NFL counterparts) while they are also 26% more likely to be Male over Female, which is a smaller gender gap in comparison to the NFL. Household income is a bit higher than that of the NFL fan, with $125-$150k the most likely range for college football fans.
Lifestyle, Sports and Shopping: On gameday, you would be most likely to find NCAA football fans driving to the game in a Ford or GMC pickup, and less likely in a Dodge truck. Our NCAA fans are much more likely to be interested in certain outdoor activities than their NFL counterparts, with a 47% higher likelihood to show interest in Camping and Hiking. Politically, they are more Republican than even the NFL fans, with 20% more likelihood, and are about 7% more likely to donate to religious causes.
Demographics: MLB fans are slightly older than football fans (16% more likely to be aged 56-60), slightly wealthier (22% more likely to make between $150-$250k), and even more Male skewing than our NFL and NCAA football fans (48% more likely to be a Male).
Lifestyle, Sports and Shopping: MLB fans are also the most family oriented group of any we profiled, with 46% more likelihood to shop for family event tickets, with interest in Disney parks. They are the most likely group to take extra precautions safeguarding their home and pets, with high likelihood for buying pet insurance and fire safety equipment, while their politics tend to be middle of the road (equal split between Republicans and Democrats).
Demographics: In terms of age, the MLS draws the interest of the youngest consumers we profiled, with those aged 31-35 about 42% more likely to show interest. They are also more likely to be financially well off, with incomes of $150k+, and living in mostly urban areas in and around cities such Detroit, Chicago, Denver, Boise, ID and Austin TX. In terms of gender, they are the most well balanced of any of the sports we profiled, with just 17% more likelihood to be Male.
Lifestyle, Sports and Shopping: Befitting their Millennial age range, the MLS fan is the most likely to be interested in streaming services, peer-to-peer services (Lyft and Airbnb amongst others), and travel abroad (Central and South America are amongst their favorite destinations, with high likelihoods to visit Honduras, Costa Rica, or Chile).
Popular in the Community