The Cool Kids is a series documenting creative humans shaping present day society with their work and outlook.
Dallas Clayton | Author + Illustrator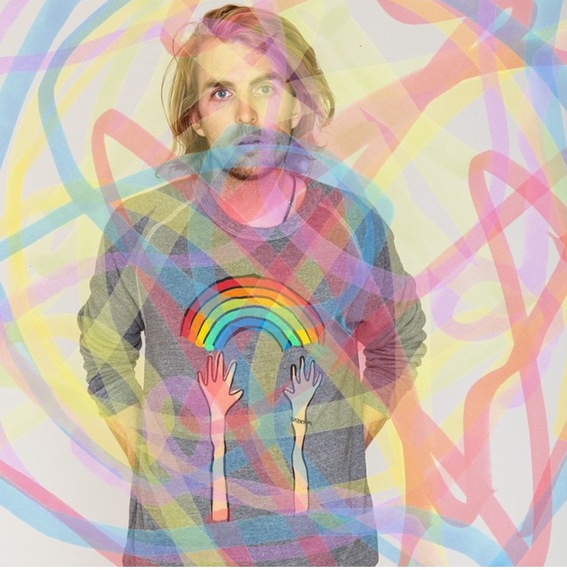 With Dallas Clayton it's all about feeling. The Los Angeles based children's book author, illustrator and motivational speaker is on a mission to spread joy, perpetuate love, and help us connect us with our deeper emotional selves. And it's catching on.
What started as a self-released children's book about dreaming big, (An Awesome Book), has catapulted into a feel good movement reaching beyond the illustrated page to personal tattoos, self expression through instagram-regramming, public art installations, interactive murals at Disneyland (a collaboration with Amy Poehler and Pixar), and an Amazon Prime series of his illustrated character, Lily the Unicorn, produced by The Jim Henson Company.
Dallas' words and illustrations are resonating with both adults and children on such a level, that he has been hailed the next Dr. Seuss. When asked how that makes him feel, his reply is humble stating "it's just so cool that what I am putting out into the world makes people happy." While he thinks he is just giving us the images to connect us to feeling, what he's really doing is serving as a conduit to a more emotionally driven society - which he'll happily be held responsible for.
I recently caught up with Dallas to learn more about the man inspiring people all over the world to take pause and celebrate what makes us each uniquely ourselves.
My first instinct is to resort to make believe. To think beyond the question and wonder "who is anyone?" My second reaction is tell you that I am Shaq, or an alien, or a wizard trapped in the body of a dinosaur. Very, very far down on the list is my desire to answer the question truthfully by telling you my name is Dallas Clayton.
I write kids books. I like writing children's books because they are small, colorful and offer an opportunity to influence people who have yet to be told all the rules. I also draw pictures and travel around to talk to people in hopes of making their days better. Sometimes I put pieces of art into the world. I also make cartoons and paint murals and make shirts and stickers and bags and other objects. It's all quite colorful and I try not to think of it as work.
How has your work has evolved from your first book, An Awesome Book?
I'm getting better at drawing and trying to find myself. I'd never drawn anything before An Awesome Book, really so every time I find a new pen or brush or paint I spend months seeing what it feels like. Also, having carved out a fanbase for myself, I've realized that a huge percentage of my work lives beyond books (and beyond children for that matter) so each day offers me a new chance to try a different format or application for sharing ideas.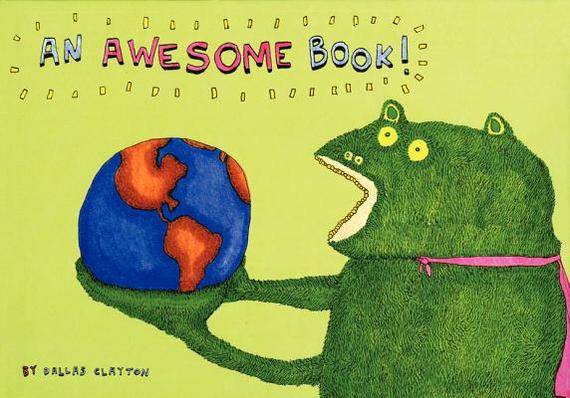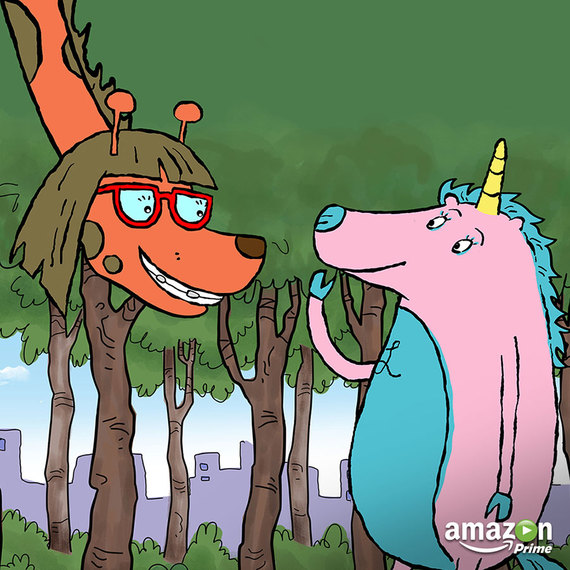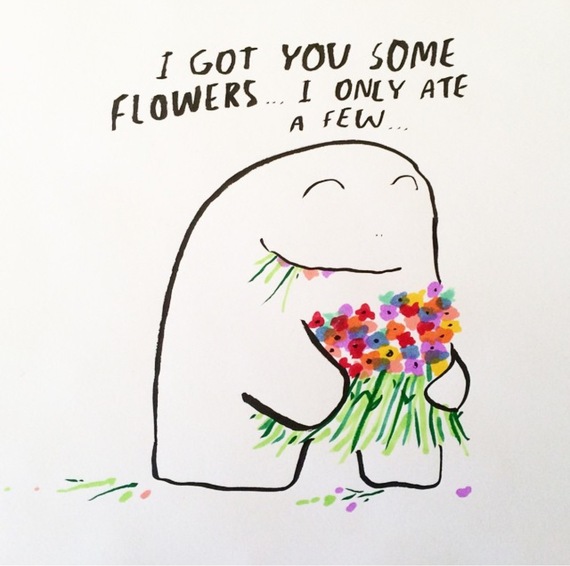 What inspired you to take your work off the page and onto the streets as public art?
I like sharing ideas. I think it is important. I also like human interaction. I don't want to be limited to book store shelves or computer screens. There is something very special that happens when you see something out in the world you didn't expect to see. A rainbow, a hot air balloon, a shooting star, a piece of art hung for all to see that gives you just a brief moment of pause in your otherwise hectic day.
How was your mural at Disneyland conceived?
Amy Poehler and Pixar came to me to do a project and when I suggested a mural at Disneyland, they made it happen! The concept was to gather people's emotions and thoughts from all over the world to hear what made them feel joyful and what made them feel sad. I wanted to create an interactive piece of public art that could resonate and inspire. Within only a few short days of completion, someone proposed in front it!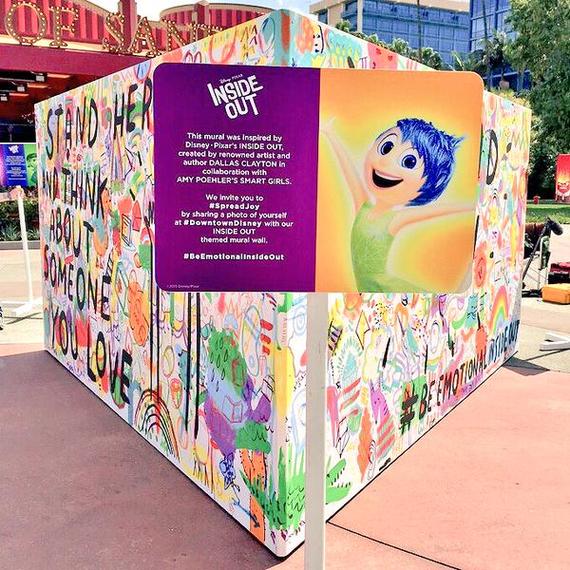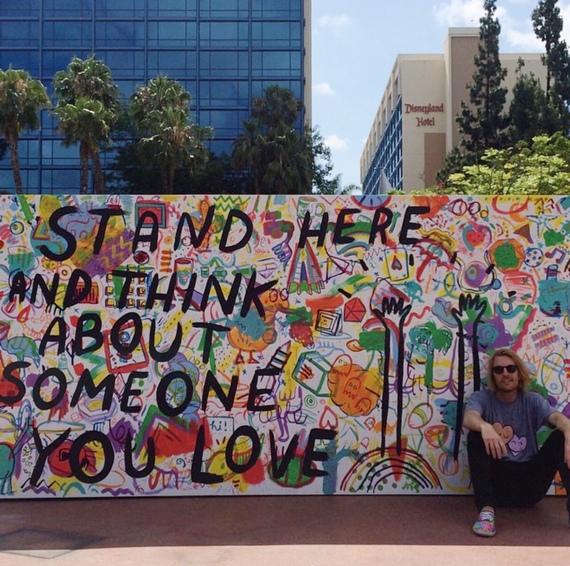 What has been the best response to your work?
Children write me letters with drawings of their dreams. Grown ups write me letters about how my work has helped them through hard times. Sometimes people get tattoos of it. Other times they hug me on the street. Each of these things is an unforeseen byproduct of doing what I love to do, which is to say, I feel like a really lucky human being surprised and rewarded on a daily basis.
How do you continue to nurture your talent?
Make work every day. Have new experiences whenever possible. Use those experiences to make more work.
What do you discover about yourself through your work?
It feels as if the more you know who you are the less open you become to new possibility. The more you hem yourself in. If anything I've learned that I know very little, and what I do know is constantly changing and up for debate at any moment.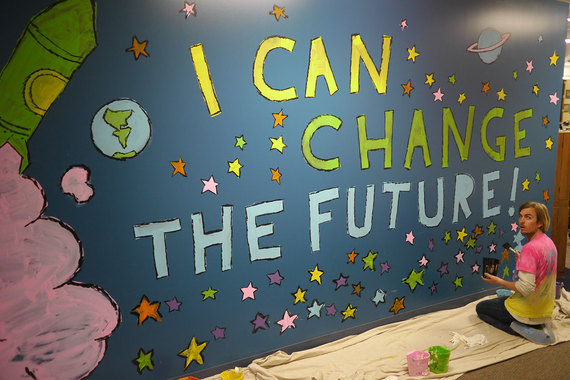 What did you learn early on that you continue to take you with you on your career path?
There is no difference between the person in the crowd and the person on stage. The president, the king, the crafter of great innovation, the changer of the world, each of these were once a child just the same as you.
Where do you find inspiration?
What do you hope to achieve with your work?
Making things that make people happy and live beyond me. More of that onward, forever.
As an author/illustrator and human what do you hope to contribute to the world?
Ideas that make people think, laugh, cry, question, and dream.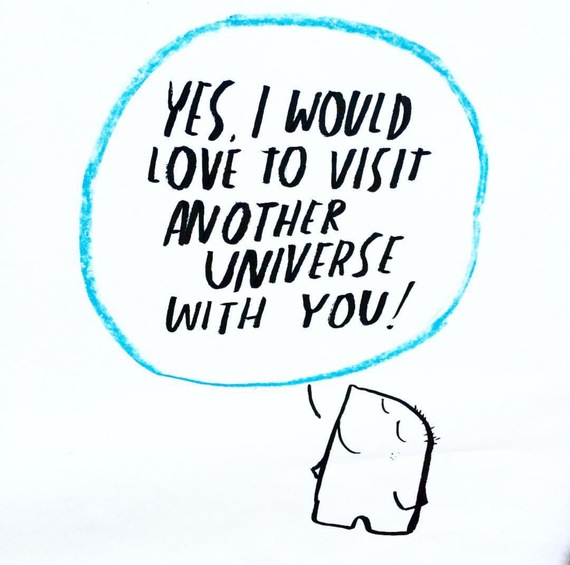 What is your personal Mantra?
We're in space right now, and it's possible that none of this is real.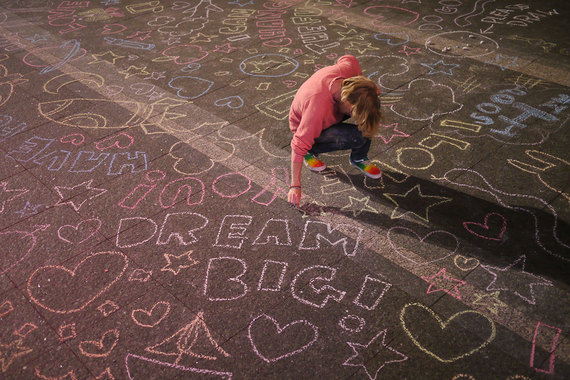 Lily The Unicorn streams free this week on Amazon Video.
To learn more about Dallas Clayton please visit: dallasclayton.com
Popular in the Community