New faces where Steve Jobs, Debbi Fields, Bill Gates, Michael Dell and others once connected
Top U.S. entrepreneurs gathered at the United Nations Headquarters in NYC last month with Empact100, a for-profit company that connects disruptive innovators. This three-day seminar was founded by two world leaders in youth entrepreneurship: Michael Simmons and Sheena Lindhal.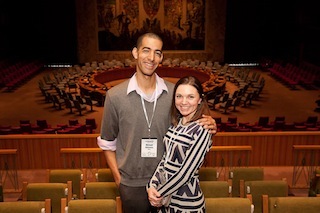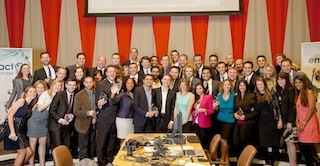 This year's Empact Showcase
During the Empact100 showcase, I couldn't help but reflect on my time at the Association of Collegiate Entrepreneurs (or ACE), a similar organization from the '80s that also held annual meetings, and published a list of top entrepreneurs under 30.
Like Empact100, ACE 100 catered to disruptive entrepreneurs making big waves in the market. It was co-founded by Verne Harnish and Fran Jabara at Wichita State University, and held its first meeting at MIT in 1984.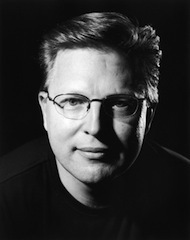 Verne Harnish, the founder of ACE.
I remember following Verne around, watching him almost single-handedly create the young entrepreneur movement that we know today. My own mentor was a keynote speaker at ACE: Joe Mancuso spoke about entrepreneurs as the job creators of the world. He wrote his Boston University PhD thesis in 1975, and used it to create the field of college-level entrepreneurial education.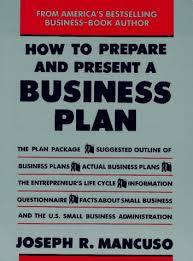 Mancuso's first book was How to Prepare and Present a Business Plan and became one of the top selling entrepreneurial books of all time. Every young entrepreneur that I know from the late '70s and early '80s used Joe's book to help start their businesses. Today, Joe's CEO Club is in 17 countries, and I am proud to say I have been a member since the first meeting in 1982.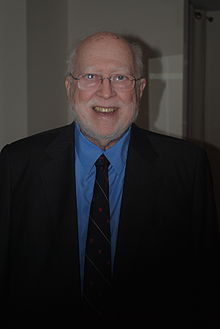 After ACE 100's initial meeting at MIT, the organization blossomed and over the years, attendees such as Steve Jobs, Mark Hughes of Herbalife, Mr. Dell and Mrs. Fields, and Neil Balter all were invited to participate in the early days of their careers.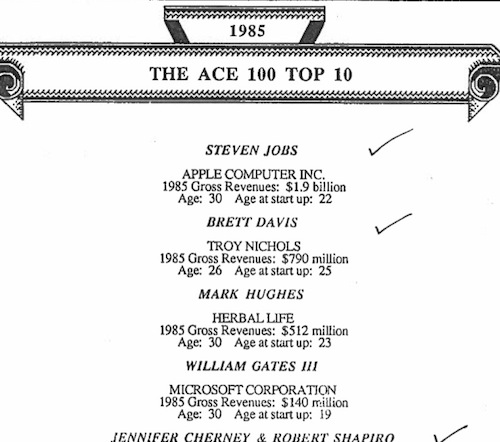 I sensed then Verne Harnish would become a global figure. Doug Mellinger helped Verne keep ACE going strong over the years, and took over in '87.
I remember my time at the ACE 100 events during the 1980s and being on the board for several a years as well. In in our 1986 meeting in LA, I was near Steve Jobs when he first walked in to the ACE meeting. The whole room went silent from his charisma. We discussed briefly his business ideas for kids but he was soon distracted by the mob of young people who wanted to talk to him. He was the role model for millions of young entrepreneurs.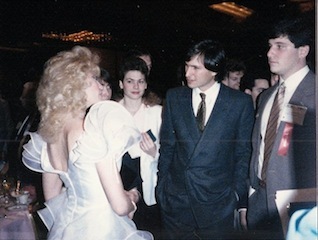 Steve Jobs and Doug Mellinger with Judy Landers at ACE Conv in 1986 in LA (Doug Mellinger)
I learned key tips from these ACE meetings that I will keep forever. In 1985 at our meeting in Dallas -- thanks to Verne -- I sat at the head table with Michael Dell and found him to be smart and strong, and I knew he would go on to change the world.
Even though I was a special ed teacher in the South Bronx and on Rikers Island, I learned more about teaching low-income young people:
1. Always have a niche. "Never compete, create. Find out what everyone else is doing and then do not do it" became my motto for young low-income youth.
2. The power of a positive view of the future -- that what has happened in the past need not hold someone down for the future.
I will never forget that energy of the entrepreneurial revolution, led by ACE, Verne Harnish, and Joe Mancuso. I see it now passed on to Empact 100: let's help these young economic heros grow and thrive. It will be a much better world if they do.
Special thanks to Maya Horgan and Lauren Bailey for editing and research assistance on this article.
CORRECTION: This post previously incorrectly referred to Empact100 as a nonprofit. The post has been updated to correct this. The post has also been updated to correct the name, founders, and founding date of the Association of Collegiate Entrepreneurs.
REAL LIFE. REAL NEWS. REAL VOICES.
Help us tell more of the stories that matter from voices that too often remain unheard.