This has been a damn tough one to wrap the right words around. I've written overly long essays involving extensive research in far less time. Problem is, this is about the recent death of my wife of 36 years, Carolyn Jane (Sturges) Petersen. Carolyn was my fount of strength, sanity, heart and mindfulness in this warped old world and her disappearance leaves me a man cut in half. As we grew older together -- she turned 59 on the Winter Solstice and I turn 68 this month -- our bond grew ever stronger. Things were so sweet in our lives and love that recently I quipped offhand, "This can't last."
A few weeks ago, with no warning signs we were attuned to detect, Carolyn's "cured" melanoma of 16 years ago returned and covertly ate her alive. After weeks of growing discomfort she attributed to "stomach cramps," C finally relented and we went to the local hospital emergency room, where she was promptly inserted into a scanning tube. Next morning an oncologist appeared to tell us that her liver was gone beyond repair; she was terminal. Carolyn, awake but with mellowing morphine at work, seemed unperturbed.
"The dogs," she looked at me, nodded knowingly and said, leaving the doctor utterly confused, "This explains it."
"Yes," I acknowledged, "they knew long before we did." Indeed, Homer and Clara's increasingly obsessive devotion to Carolyn of late was but one among many clues we had missed.
"How long?" I asked the doctor.
"Weeks. A few months, maybe."
At that point, had I been prescient, I'd have taken my wife home to fade and die in dignity. We had always promised ourselves we wouldn't die in some cold and steely hospital. But once you fall under the humming spell of the medical machine, hope and desperation impart a functional insanity that makes it all but impossible to escape. And so it was we did not argue when the doctors urged that Carolyn be air evacuated immediately to Porter Adventist Hospital in Denver, where we were assured, she would receive care from one of the best liver cancer surgeons in the country. So off she went. I followed the next day by road, in our old Toyota truck.
With that compressed background, we reach my motivation for inflicting this personal tragedy on you: This is an open love letter to Porter Adventist Hospital in general and specifically the people who staff the first-floor oncology unit.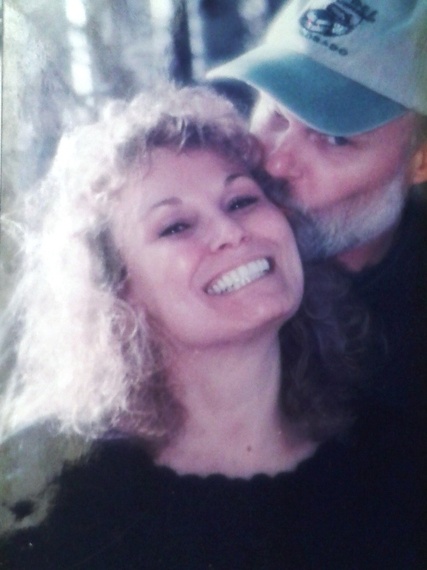 Carolyn's room at Mercy Medical Center in Durango had been tiny, with hardly enough room for one chair and a single small window set back in a recess so that little natural light was admitted. Although clean and modern, the space was dark, claustrophobic and foreboding. In contrast, her room at Porter was downright spacious, furnished with five chairs and room enough to dance, had we been up to it. I especially appreciated the full wall of windows through which I watched the sun rise each of the nine mornings I was there, following fitful nights on a cot beside Carolyn's bed or, toward the end, in bed with her. While "bright and cheery" seems an oxymoron for a hospital room, that's just what it was.
And likewise, the medical staff. One would expect that working daily with death, as oncology specialists do, would prompt the formation of an emotional exoskeleton. Miraculously, we found that not to be so at Porter. Carolyn had been awake and characteristically engaging the first couple of days, all light and innocence even on morphine. This brief conscious prelude allowed the nursing staff to get a sense of her irresistible lovability and unflinching stoicism. Like I had years before, they all fell instantly in love. And too, at only 59, Carolyn was a generation younger than most terminal cancer patients, providing another source of "this isn't fair" empathy. But the exceptional personal compassion we saw in the Porter oncology staff was obviously resident there before we arrived. These were not mere "professional smiles" greeting us at every turn, but the real deal from real people, at times accompanied by real tears. Death-watch nurses, crying! I could name them but I won't. One sweet lady visited our room frequently every night she worked, lingering long. Assuming me to be asleep, she went about her duties, such as assuring that the morphine drip was functioning, and far beyond -- bathing my comatose wife with a cool damp cloth, turning her gently, applying ointment to eyes and lips, speaking to her quietly and lovingly throughout... and like me, weeping.
And more, including the star surgeon we had come there to avail, who was clearly grieved that he'd been unable to save my wife... and his assistant in the surgical waiting room who cheerily stayed two hours overtime, no extra pay, just to keep me company... a volunteer massage therapist, who, like two of the nurses, told me she was dedicating her life to oncology patients after having lost a loved one to cancer. And others, each and all so very special.
On Thursday morning, April 17, Carolyn died gently, having been comatose for several days, her tough little mountain-girl heart unwilling to take a hint. At my request, the palliative care team went to work clearing the way for me to take Carolyn home to Durango for a dignified cremation (on "Good" Friday) by the local family owned mortuary -- thus, alleviating what had been my greatest fear since arriving there: that my beloved would suffer the final indignity of being hauled off to some industrial big-city BBQ, leaving me forever doubtful that the ashes I received were even hers. Thanks to the passionate ladies of Porter's palliative team, my drive home with Carolyn, seven hours of scenic back roads, over the Divide from Denver to Durango, allowed me to make critical emotional accommodations. While I'll remain a man cut in half the rest of my days, had it not been for that last road trip together, that sacred private time surrounded always by nature's healing grandeur, I might not be here today. Compassion had trumped bureaucracy; something we don't dare expect from hospital staff.
We are atheists, Carolyn and me. Yet the loving care we received at Porter throughout the most stressful and disorienting week of our lives, was nothing less than a blessing -- even as the staff who so exceptionally served and comforted us are angels come to Earth.
My fondest wish is that you never have to see the inside of an oncology unit, as patient or "survivor." Yet should it come to that, give thanks for Porter Adventist Hospital -- a Godsend, pure and simply.
Calling all HuffPost superfans!
Sign up for membership to become a founding member and help shape HuffPost's next chapter