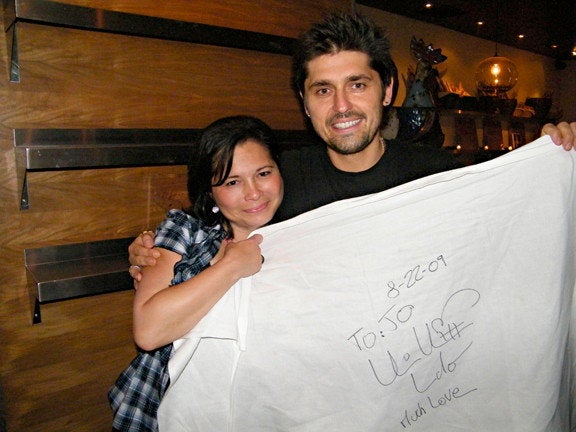 No one in Los Angeles honors culinarians, or chefs, more than My Last Bite's Jo Stougaard. If you are one of her 78,224 followers on Twitter (that number, of course, is reflective of press time; it's likely increased by, like, a 1000 now), you're well aware of Stougaard's innumerable chef crushes, her insatiable appetite for bacon and her all-caps gushing for all things cooking in Los Angeles. It's a safe bet to say that Stougaard's blog, MyLastBite.com, is more well-known than today's arbitrarily-dated holiday, National Culinarians Day. You might wonder: Why July 25th, right? But why pontificate it when all 365 calendar days in Stougaard's life -- and now ours, too, thanks to her -- is an ode to chefs.
Was it fair of us to ask Stougaard to name just five of her favorite chefs in Los Angeles? Probably not. But the enigmatic 47-year-old Scottish-Japanese woman was quick to the challenge, and with confidence, she named the handful of top chefs in the city that keep her happily fed--that's her mugging like a super fan with each chef in the photos below.
All photos courtesy of Jo Stougaard
PHOTO GALLERY
Culinarians
REAL LIFE. REAL NEWS. REAL VOICES.
Help us tell more of the stories that matter from voices that too often remain unheard.