What comes to your mind when you think of taking a beach vacation in South Florida? Miami is likely the answer for most. But there is one place in the Sunshine State surrounded by unparalleled natural beauty, beautiful beaches, ritzy beachfront mansions, celebrity residents, shopper's paradise, year-round sunshine and more sand and swaying palm trees than you could imagine. This paradise is Palm Beach, located on the southeastern coast of Florida.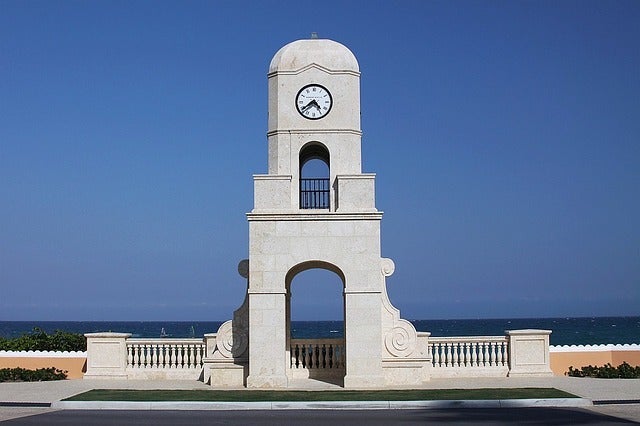 The Palm Beaches stretch for miles along this southeastern coast of Florida, and include beautiful Juno Beach, Jupiter Beach, Palm Beach, Delray Beach and even Boca Raton.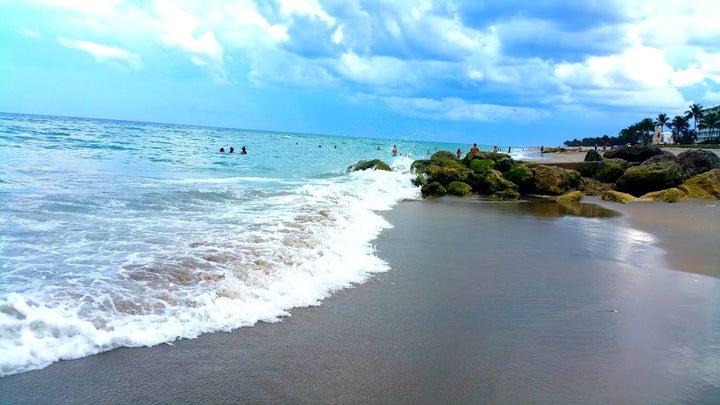 Last month, I went to the exotic Palm Beach for a weekend getaway to take a break from my hectic life and rejuvenate. As soon as I came out of the airport at West Palm Beach, I was excited to explore what the city had to offer. I stayed at The Brazilian Court Hotel located on Australian Ave, about a 20 minute drive from the airport.
As I entered the hotel, there was a serene oasis — a cloistered world with lush gardens and a tropical ambiance to soothe any soul. I had a great check-in experience, with the front desk going out of their way to welcome me and get me into vacation mode. I was amazed to see the hotel's architecture with lush courtyards and classic Spanish Mediterranean decor capturing European Old-World charm. I learned that the hotel was built in 1926 and is celebrating its 90th-anniversary throughout this year.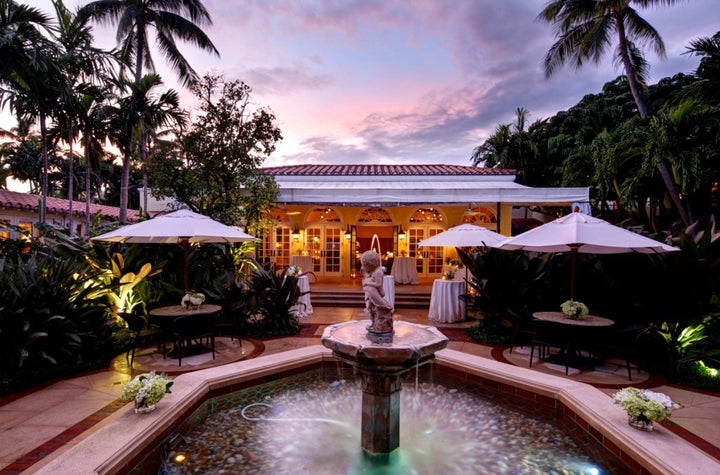 My room gave me the feeling of ultimate luxury. It had a stunning design and was quite spacious, with dark woods, cozy ambiance, and modern amenities. However, my favorite place at the hotel was the pool area surrounded by the palm trees. Hidden behind were cascading bougainvillea, giving it a unique and beautiful look and a perfect Floridian vibe. The hotel also offered beach cruisers and bikes — my personal favorite way to explore Palm Beach. The best part about The Brazilian Court Hotel is that it is located in the heart of Palm Beach. It is just two blocks away from the beach, steps away from Worth Avenue, and in the vicinity of a mix of historic, iconic and delicious attractions in Palm Beach.
Below is a list of recommended activities that I personally experienced during my Palm Beach trip.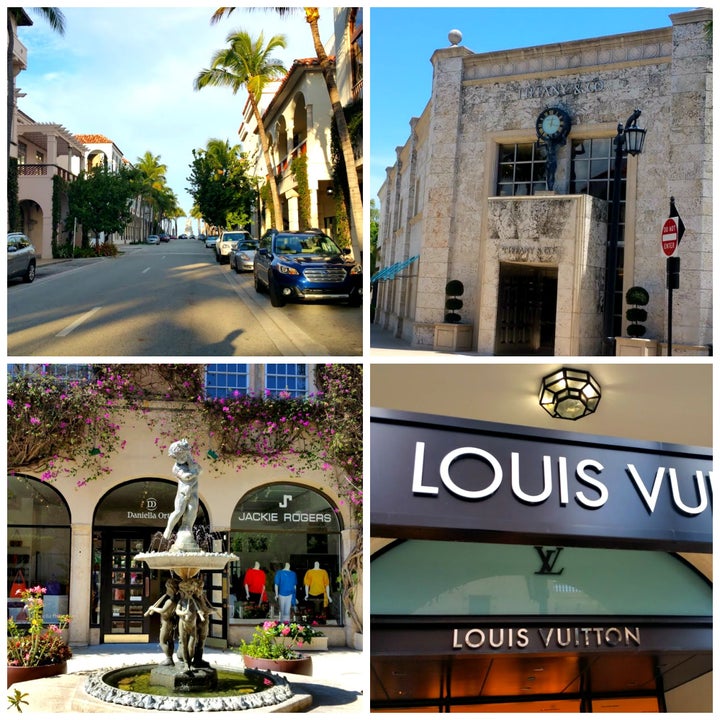 No trip to Palm Beach, Florida would be complete without a stroll on Worth Avenue, even if you don't want to shop. Worth Avenue has been voted as one of the top three "Most Iconic" streets in the US in recent years. It stretches for four blocks from Lake Worth to the Atlantic Ocean. This is a shopper's paradise with elite brands that includes Louis Vuitton, Tiffany, Gucci, Tourneau, Cartier and Chanel, along with fine art galleries and dining, as well. Don't be surprised by the number of Bentley, Jaguar, Porsche and Maseratis parked around.
Worth Avenue Historic Tour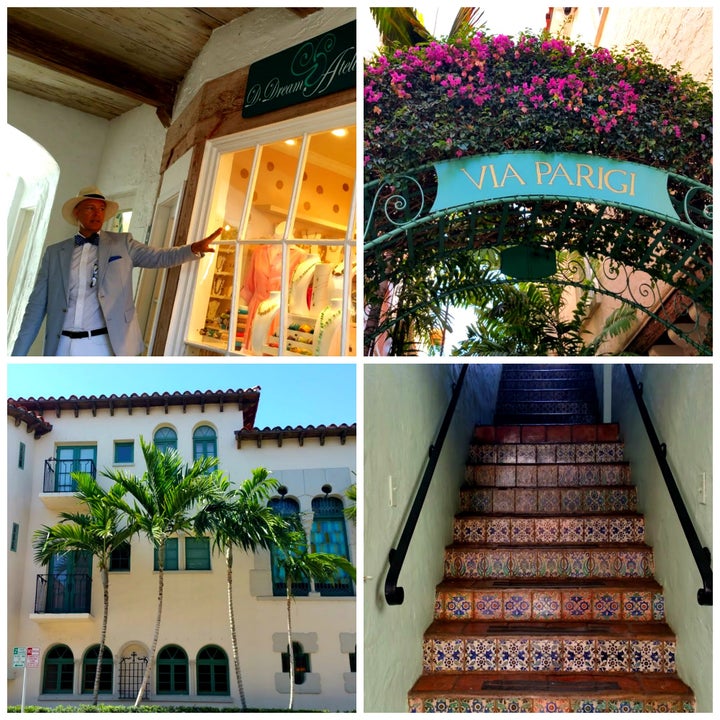 If you love history, then you must experience the Worth Avenue Historic Tour, where you'll get to know the rich cultural and colorful history of Palm Beach in a 75-minute walking tour. Our tour guide was Rick Rose, one of the leading historic tour guides of Palm Beach, and our tour started in the Via Amore courtyard at 256 Worth Ave. Rick highlighted the fashion and retail history of the Avenue and fascinated us by tales of the island's most famous architect, Addison Mizner, while showing us some incredible architecture and landmarks.
Henry Morrison Flagler Museum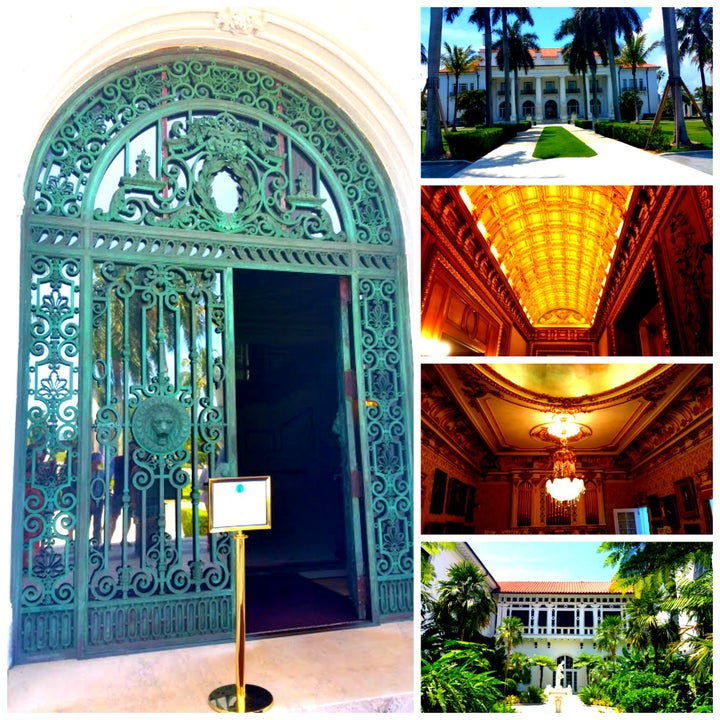 The Henry Morrison Flagler Museum offers a fascinating look into the life of the "Father of Modern Florida." The house itself is a beautiful work of art and is home to millions of dollars of art contained within its walls. It is surprising to see the technological advances Flagler chose to install within the house (central heating, electricity, telephones, and a sophisticated call system for summoning assistance). The house is truly a wonder in itself and is a must-see attraction for any Palm Beach visitor.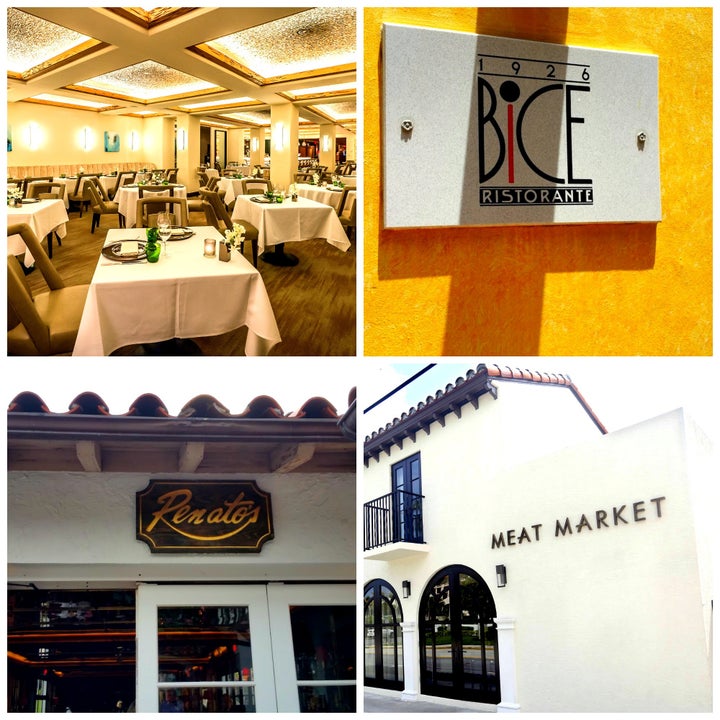 I explored many fine-dining places during my stay, including Café Boulud, Meat Market Palm Beach, Bice Ristorante, and Renato's — to name a few.
Café Boulud is located in the heart of The Brazilian Court Hotel and offers the French-American menu that balances signature Boulud dishes and French favorites inspired by Boulud's restaurants around the world, with a spotlight on Palm Beach's incredible seafood. The interior of the café has an elegant, sleek and complementary design.
Meat Market is an upscale meat house featuring contemporary, stylish decor, plus a bar and sizable wine selection. This is one of the best places in Palm Beach for meat-lovers.
Bice Ristorante is a popular worldwide chain of a high-end Italian restaurant. You'll likely see the place filled with socialites and elites of Palm Beach, delighting their taste buds with some of the finest Italian food around.
Renato's is an upscale Italian restaurant with a romantic courtyard seating, and an elegant, old-world feel with amazing food.
I had countless amazing dishes in these restaurants that satiated my taste buds.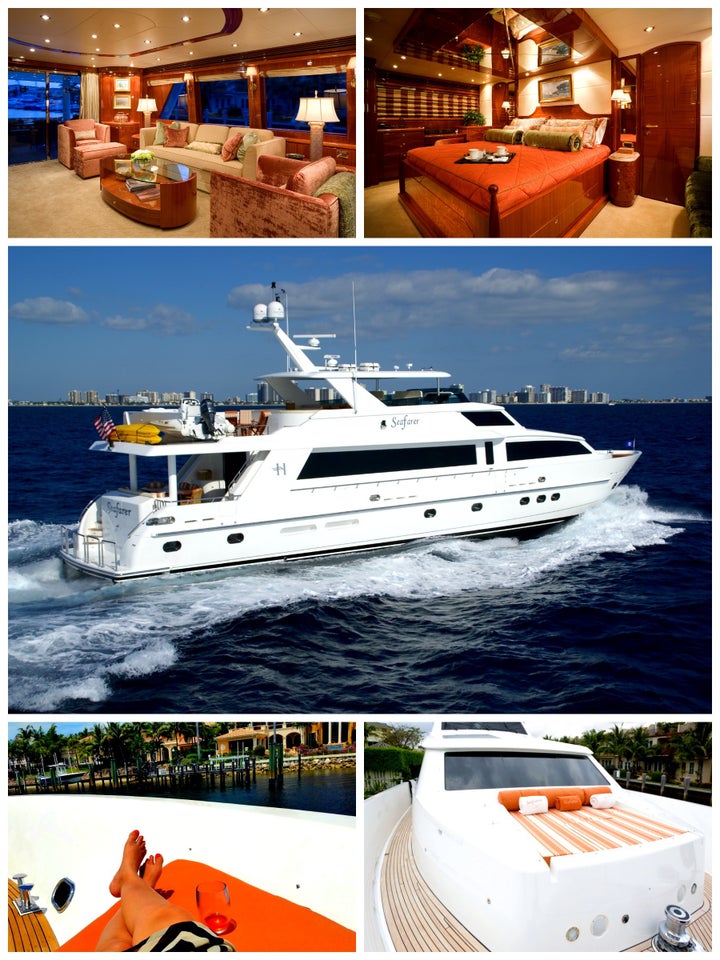 A yacht trip is one of the most beautiful ways of experiencing the glory of Palm Beach. The serene blue waters of Lake Worth Inlet — connecting the northern part of the Lake Worth Lagoon to the Atlantic Ocean — is a perfect place for great sailing. I went on a private yacht 101′ Seafarer Hargrave, courtesy of a local, yet national yacht chartering company, United Yacht Sales, and had an amazing yachting experience. You can't ask for much more when you're relaxing on the deck with a drink in your hand while sunbathing and enjoying the breathtaking landscape around. It is the ultimate luxurious experience of a lifetime.
I had an amazing time in Palm Beach. It is a refreshing retreat and a perfect getaway for any traveler who loves beaches, history, and fashion. If you're looking for a luxurious getaway in the Sunshine State, Palm Beach will not disappoint you!
Popular in the Community